Boudoir Stories: Leanne
The experience of photographing women taught us that the most important thing for us is to know who is posing in front of us, trying to make them know us. This relationship drives trust and trust produces fantastic results!
I strongly believe that practice makes perfect and experience taught us a lot of things. I also think that failing is one of the best way of learning, as from the negative moments we grow much more. Failing we look deeply inside ourselves, while winning our challenges do not push us to dig into what we have done trying to understand how we can do things better.
Leanne came from far away to be in front of our cameras. She left from the north of England early in the morning to be with us and when she stepped in front of the camera she was still nervous because she thought she was late, and we did not get enough time to stop and have a calm chat with her. She did not know us, we did not know her and we did not spend time to create that relationship we want to have with each and everyone of the woman who step in front of our cameras. This was driving to results without our signature quality, and this was frustrating.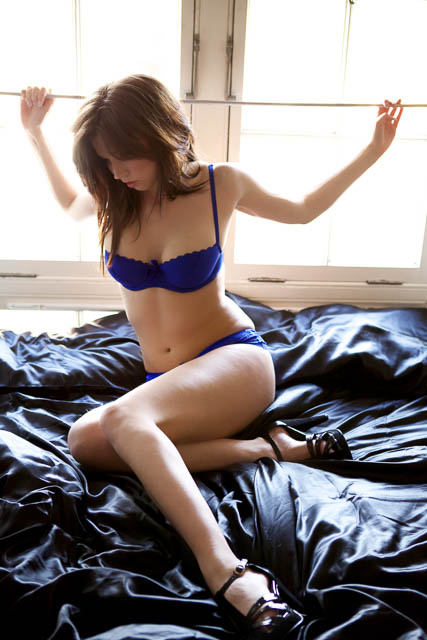 When it was time for Leanne first change of outfit, we decided to spend the good time we should have spent immediately. While she was touched up by our make up artist, we started knowing each other, creating more than a simple photographer/model relation. When she stepped in front of the camera once more, few minutes later, we knew something more about her, what she liked, what she did not; and she knew something more about us, about what goes between Fabiana and me and so on. This was what allowed us to have a vision in our mind, and allowed her to see through our eyes.
This experience, we lived it in April, taught us an extremely important lesson: we have a different approach, with us the woman that step in front of our cameras are people we want to know, people we want to respect. This is what drives us, giving each and everyone of you an experience that is personal, unique and based on trust.