Bridal Boudoir Lingerie by Rebecca Ansah
Bridal Lingerie For Your Bridal Boudoir
Welcome back to our "About Lingerie" column, a place we use to showcase lingerie brands that touched us with their uniqueness. Today we will talk about Bridal Lingerie, those innocent yet sexy garments you wear under your gown during your wedding or under the sheets during the first night!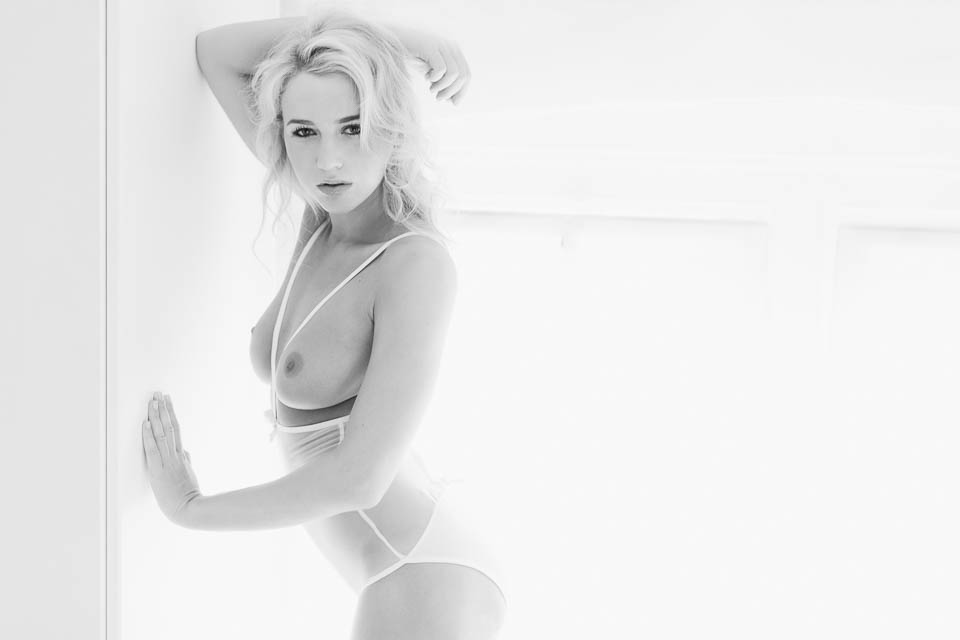 Rebecca Ansah: small design label with quality
We had the pleasure to photograph Rebecca Ansah's latest Bridal Collection. Rebecca is a exquisite boutique brand and her creations were featured even in X-Factor. In our opinion Rebecca has a great style and a ton of potentiality and we cannot wait to host her amazing garments once more in our About Lingerie section.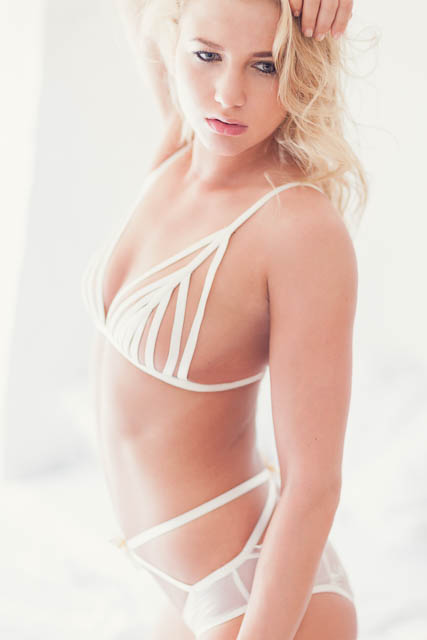 What did we like about Rebecca Ansah's Bridal Collection
The Bridal collection can be revealing and teasing which works wonder as a first night lingerie! The delicate transparencies and the possibility to show how much – or as little – as you like is definitely a great bonus of this collection. It is modern, stylish and sexy. We love its sweet blue details (your something blue) the glitters and the elegant embroideries. The writing "The Bride" on the back of one of the bodysuit is absolutely a lovely touch.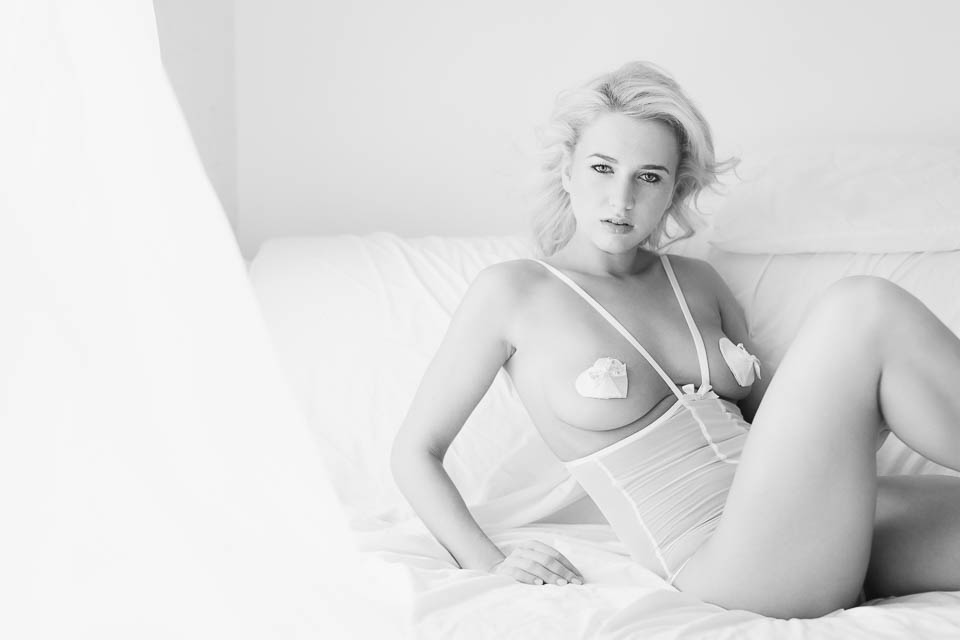 What do you think of the elegant an cheeky lines of Rebecca Ansah' Bridal Lingerie? When would you like to be photographed in her garments for your Bridal Boudoir?