Photographers: K.I.S.S. on Pricing Structure
Keep It Simple, Stupid
In the past years we have changed our pricing structure more than once. We have always been looking for the best way of working profitably, but too many times we have been looking at the way we were positioning ourselves on the market in a way that was a "litte bit" technical. Then, after another complex spreadsheet, we realised that it was too much: our pricing structure was complex, way to complex.
Coming from a technical background, I learned to design things in the most simple way possible, following the K.I.S.S. principle: Keep It Simple, Stupid. The KISS principle states that most systems work best if they are kept simple rather than made complex, therefore simplicity should be a key goal in design and unnecessary complexity should be avoided.
The real point is that the more your raise the complexity of your pricing structure, the more you confuse your clients; the more confuse a client is, the less likely they will buy your products.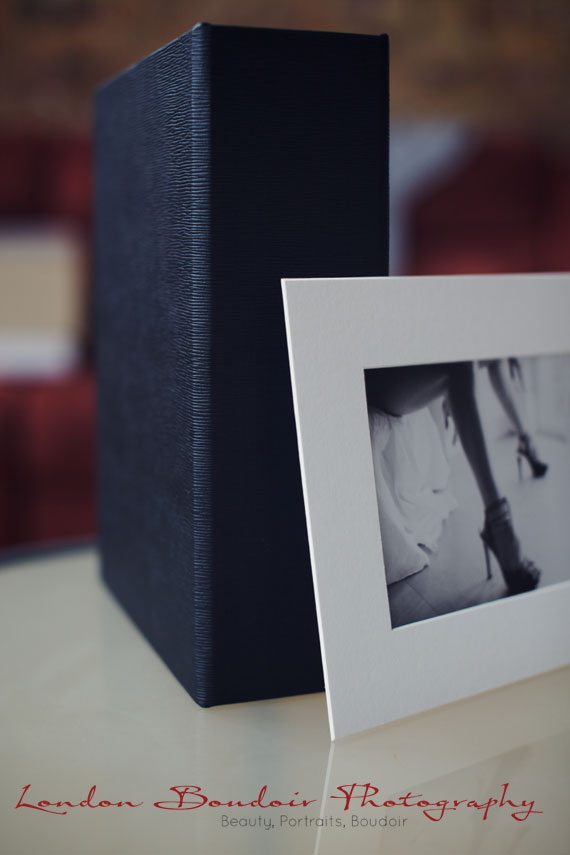 Simplicity is the ultimate form of sophistication
With a baby around the house you realise that too many options are not something good, they are confusing. The more complex your pricing structure is, the more likely your customers will buy the simplest one; and this doesn't mean that you can sell your top package just because it is the simplest!
How many products do you think your customers are interested into? 10? 9? or just a couple? We believe in few great products whose prices are easy to understand are the key to interest your customers.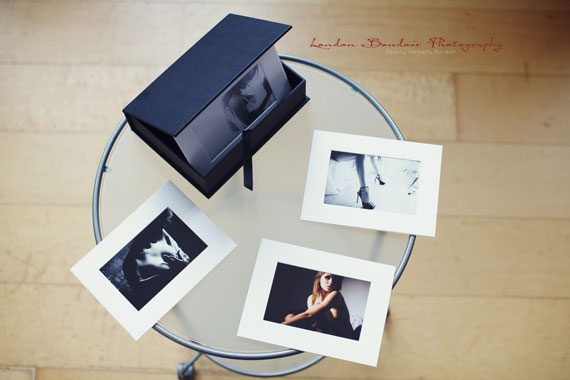 Our Prices
We believe in simplicity and in products that are easy to understand and to love. So, what are our offerings?
A photo session with us is £150 and covers the makeover for two customers and the photo shoot. Nothing else is included as we believe our images do not need to be sold in advance: we believe they will sell themselves at the viewing session!
We then have three products:
Folio Boxes
These are like a jewellery box which treasures inside hand-mounted photos. Because of their flexibility they have become our overnight best seller products!
6 mounted photos: £ 600.00
10 mounted photos: £ 1,000.00
18 mounted photos: £ 1,500.00
20 mounted photos + one large wall portrait: £ 1,750.00
Wall Portraits
These are prints to be hanged on the wall. Perfect for the Beauty Portraits in the living rooms and for the Boudoir in the bedrooms.
6′ x 9′: £ 150.00
8′ x 12′: £ 200.00
16′ x 24′: £ 500.00
20′ x 30′: £ 800.00
The wall portraits come unframed to allow our customers to pick the framing that better suit their walls, but they can be framed for just £ 100.00
Albums
Despite the drop in interest after the introduction of the folio boxes, we are still proud to have our Italian hand-made leather bound books. They come with 10 thick pages
8′ x 8′: £ 750.00
10′ x 10′: £ 1,000.00
That's it, all on the open and as simple as possible.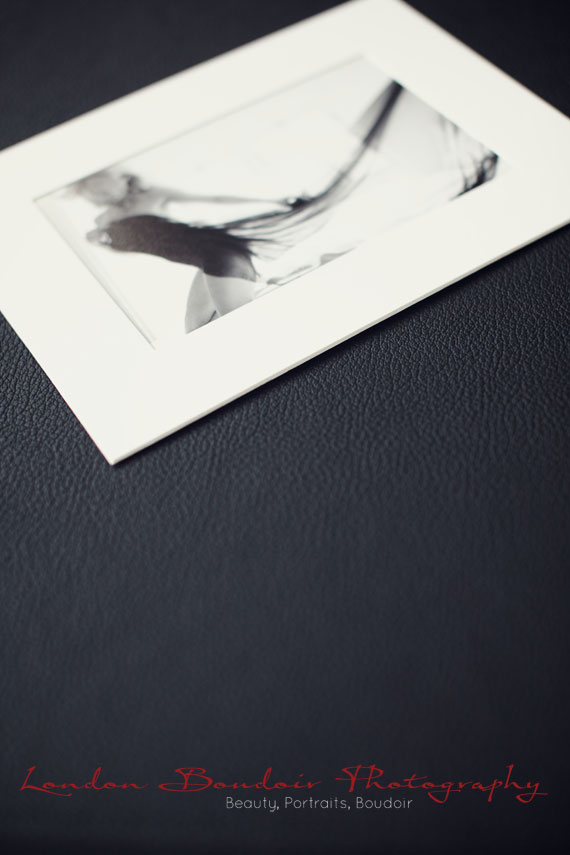 Educate your customers: Don't hide anything!
Something we really believe in is being very open about our prices with our customers. There are absolutely no hidden costs with us, but it is more than this: we want our customers to know the prices before coming to the viewing session with us. It is not just about "not hiding" numbers, it is about educating them about what they may spend when they will see their images. It is about standing firm behind your prices, knowing your value.
We invest a lot of time for each of our customers; we work many hours to provide them with the best Boudoir Experience in London. The ordering session is done in person, not through an online gallery that does not let our women feel the peak of their expectations; therefore we want them to know how much our products cost, how much they can spend. Having a customer falling from the clouds for not knowing the prices of our products after so many contacts with them is counter productive as it means a failed sale.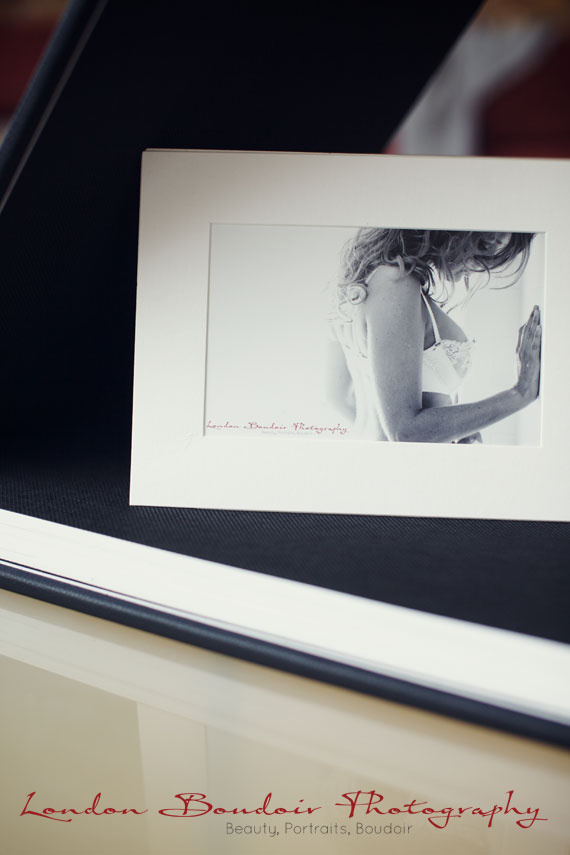 Packages and minimum order
We have been asked a few times why we don't do packages any longer and why we don't have a minimum order. Both the answers are part of our approach to our customers: we do not have packages because we believe our women should be free to decide if to buy any image after having seen them, not before; and we don't have any minimum order, because we believe our images will be amazing, and our customers will buy them because they will Love them.
We believe in our craft: It is as simple as it sound.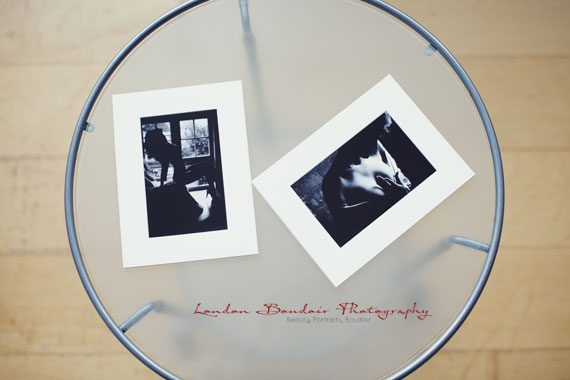 Sell products you love
As photographer you can sell hundreds of different products, but we believe in selling the products we Love. We have seen the most incredible products proposed by fellow photographers, from canvases to peep-shows, but for how much fun or different they are, they are not "us". We love linearity and simplicity, we adore our folio boxes because they are sophisticated, our wall portraits because of their are the final form of simplification and our books stands out for their minimalistic approach. This is us, our products define us and carry our style.
Are your products defining you as brand?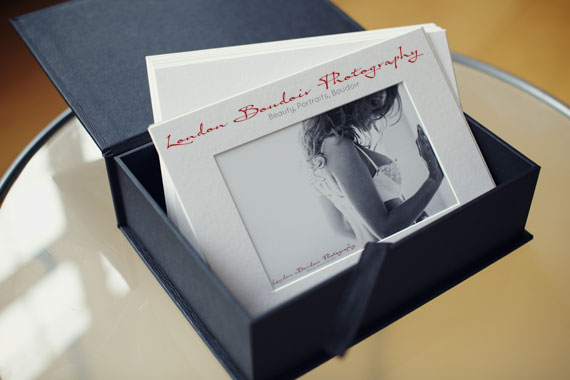 Know your products
Before offering our products to our clients, we have personally tested them. We like to know pro and con of every single one of our (short and simple) product list. Who produces our boxes, who prints our images and who compose our books. We believe that because our printed products are the face of London Boudoir Photography, they should encompass the quality and the sophistication of our brand. We don't use the cheapest printers to deliver our photos, we use those that best render our imagery; we don't use the fastest book producers, we use those whose job we are proud of. We know all this because we know our products, we know what make them great and because we Love them!.
Remember that knowing your products means that you can propose the best one for a specific need: you don't want to sell everyone what works for you, you want to sell the one your specific customer dreams!