Photography tips: connection is more important than a camera
The Internet is full of photography tips. When I was starting photography I read quite a handful of photography tips. Yet, they almost always revolve around the technical aspect of photography. It is like camera porn, when two photographers look at each other's gear to see who has the bigger lens. At Faby and Carlo we so things differently. The photography tips you can get from us have rarely anything to do with your camera.
Today I wanted to tell you about connecting with your subjects. I don't have a graph for it. You won't find Aperture and ISO to prove I am a photographer. We have a business whose client fall in love with though. Do you want to know why? Do you want to know how we have raise the average spending? Then sit down and be ready and remember we are not underwhelming you. Today photography tips have nothing to do with anything magic. It has everything to do with common sense.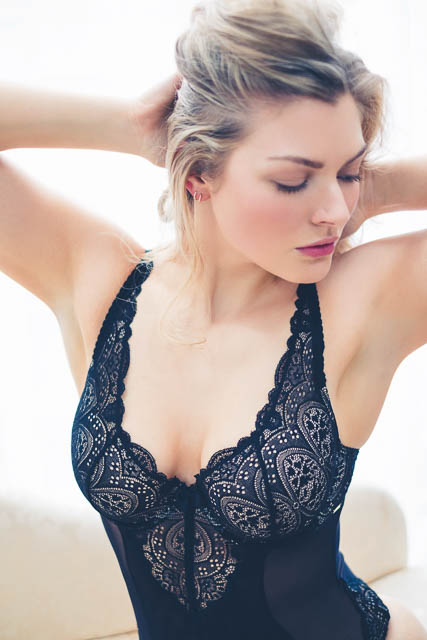 Do you want to become a better photographer?
One of the question I ask when I run a workshop is: do you want to become a better photographer? It is a rhetorical question, and when people answer yes, I tell them to forget about the camera. This generally sends a sparkle of giggles, but today's photography tips is all about this. Stop thinking about your gear. Stop thinking that if you only had the new camera, you would take great photographs.
To become a better photographer you need to unhide yourself from behind the camera. You need to establish a true connection with the person you are photographing. If you think this is "a piece of cake", then think back. The majority of photographers who publish bad photographs fails in this. Their interest is more in the art of taking a photo than of capturing something about their subjects.

Photography tips: it is all about the connection
One of the common things many bad portraits have amongst them is that they lack soul. They are photo of people. As boudoir photographer, you have to understand that it is not about you. It is never about the photographer. If you want your photos to shine, you have to become the least important person in the room. Your camera, and the art of "taking photos" should become the second least important.
The more you leave space to the person in front of the camera, the more intense your photos will be. We all have an ego, and I have seen photographers with one as large as a Canon 70-200. I love to shoot with a Fuji x100t, because it is small.

Talk to your subject before the session
You need to be in your subjects' shoes to understand how they feel. Especially if you are here to learn about boudoir photography, you need to feel what they feel. Don't dismiss what I am saying, otherwise you won't learn from this photography tips. What if you had to step in front of a camera, almost naked, without knowing who the person behind the lens is? Would you feel comfortable?
We need to break our shells and be people persons before being photographers. We need to open up and make our subjects understand who we are. There is no better moment for doing this than before being behind the camera. We all know that the moment we have a subject in front of it, we will end up in "photography mode". Taking to your subjects when they are under makeup is great. You can do even better if you can talk to them before the session.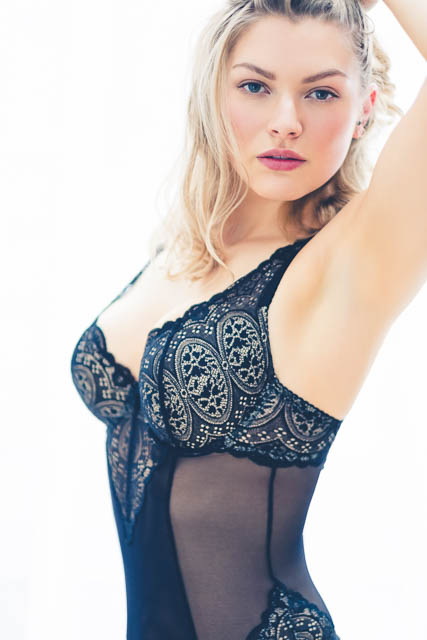 If you want to connect, don't judge!
We are open books. You can't read exactly what I am thinking, but if you judge your subjects, they will feel it. If you focus on what you don't like in them, they will feel it. Especially if you photograph women, they will feel it. And when they do, they will lose trust in you. How does it feel to say goodbye to your good photographs? And let's be honest, if you judge your subjects, you were mistaken in bringing them in front of your camera!
You should focus on things you like about them. Send positive vibes. Connect to the details you love about them. It can be their smiles, or a detail of their bodies. Whatever it is, make sure to underline the good things about her.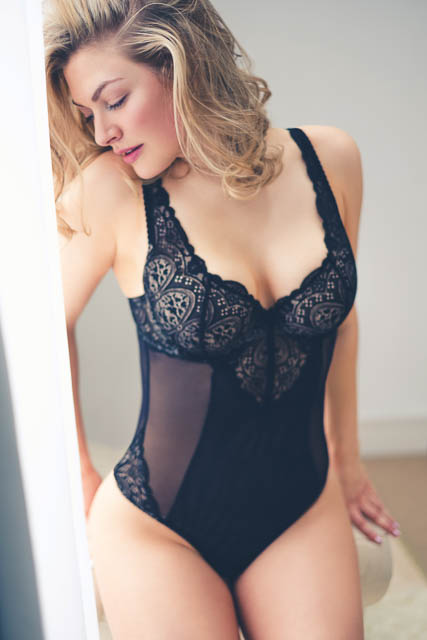 Be honest and don't stay silent
Excluding some exceptional cases, like couples' shoots, you should rarely shut up. Making sure that the person in front of the camera is aware of what's going on is key. It helps her connect to you, but there are two other advantages to it. The first is that you are going to be reassuring her that things are going well. The other is that the more you talk, the less she will be able to question herself. Don't give her time to consider the possibility that her stomach does not look good.
Of course, whatever you say, be honest. Do you remember when I told you that women feel if they are judge. Well, if they think you are lying, the result is the same. Saying goodbye to good photographs may also mean saying goodbye to a nice sale. It also mean saying goodbye to referrals and positive reviews. These are all things which show how vital a good communication with your subjects are.
Next time you have a person in front of your camera, try caring more about her than the camera itself.