Pregnancy Stories: Valeria
When someone like Valeria Dragova asks you if you want to photograph her pregnancy, there is only one answer: yes. She came to us with some very clear and great ideas, and the results, in our opinion, are superb!
Please note, this post contains some nudity and it may be considered NSFW (Not Safe For Work). If you are offended by nudity please leave now.
If you are not, enjoy!
It is rare to find so much confidence such Valeria's. She loves her body and the changes she has gone through during her pregnancy, and it has never been so easy to work with a pregnant lady for us. Not only she is a fantastic person to work with, but her ideas are rare and gave us the possibility to experiment in order to create a "different" pregnancy session.
We deeply respect Valeria for her fantastic attitude about her body. She comes out as a woman who loves her state, love the changes that she is living and has been a real inspiration for us. As some of you know, we are expecting as well, and for us it has been great facing such a confident woman.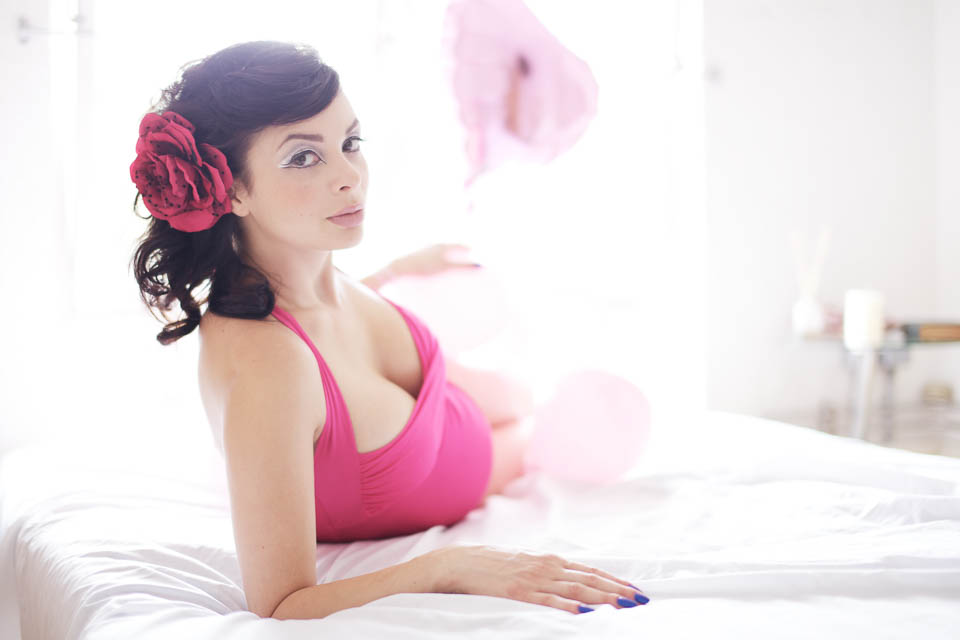 Her inspiration were drawn from one of the best issues of "Love" I have recently read, and despite the fact that we wanted to do something similar, we did not expect the opportunity to come so soon and from someone in Valeria's state. This added much more to the feeling and to the final result.
We need to thank the collaborators who helped us realising this shot. Caterina Maiolini, who worked hard behind the scenes and who prepared Valeria's hair, and Siwan Hill, who shaped the make up: they have worked hard and well.
To Valeria, and to Zeta, 4 weeks before her first smile
Pregnancy Stories: Valeria from London Boudoir Photography on Vimeo.