Simply Boudoir: Damien Lovegrove's Instructional Boudoir Video
Simply Boudoir: Damien Lovegrove Teaches Boudoir
foreword: The images you will find in this blog post have been taken by Damien Lovegrove for his Simply Boudoir instructional video and they are copyrighted by Damien Lovegrove himself. They have not been taken by Carlo and Faby at London Boudoir Photography and they are used with Damien's kind permission!
We have been boudoir photographers for the past three years. In these long months we have developed our personal style – which we are very proud of – and we have refined the way we see the Boudoir industry in a country where this type of photography is not yet mainstream. We have focussed our strengths on marketing to a group of early adopters. In this growing and changing market there is one thing we like to keep more open than our lenses: our minds. For this reason we are hungry for learning opportunities, we LOVE to learn, from the workshop at Creative Live to the resources that are closer to London. A couple of years ago we met the work of Damien Lovegrove and we immediately saw something that caught our eyes: his images have an emotional feeling to them and they have a great quality. His posts are full with many great images which have a lovely style to them. This post is about Simply Boudoir, Damien's Boudoir training video, our honest thoughts about it. Fancy reading some more about it?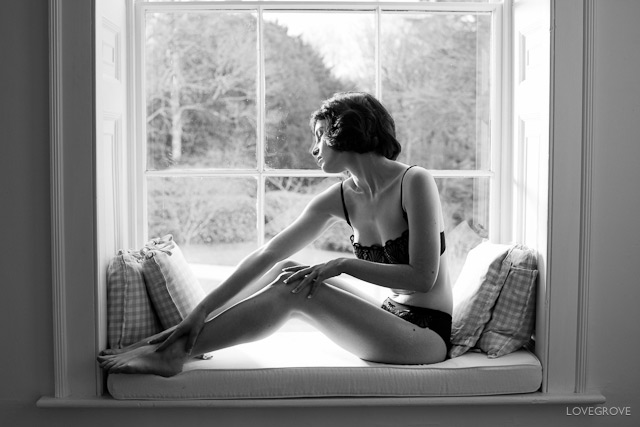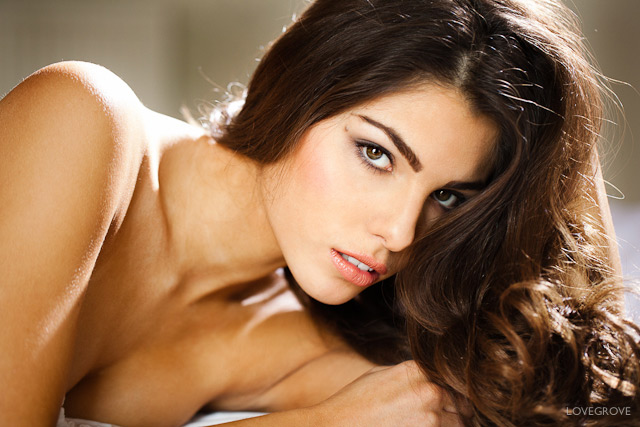 A Foreword on Damien Lovegrove
Despite never having met Damien before, we have been following his work from quite a long time. Our first impressions were really positive and our first direct contact with him strengthen them: we wanted to test a flashring adapter and he gently offered to lend it to us. he did something extremely kind without even knowing us. As you probably know, we value people more than tools and his approach was so open, honest and straightforward that he won our hearts.
When we tweeted about Simply Boudoir, Damien asked us if we wanted him to send it over for us, as thank you for a favour we did to him a couple of weeks earlier. He did not ask for this review, he did not ask for us to write anything positive about his instructional video. Moreover when I offered him to read this post before publishing it he said he did not want to influence it. The lack of pressure simply underlined our impression of Damien as a good person more than just a great photographer.
…and of course we would like to thank Damien for allowing us to use his beautiful photos on this blog post.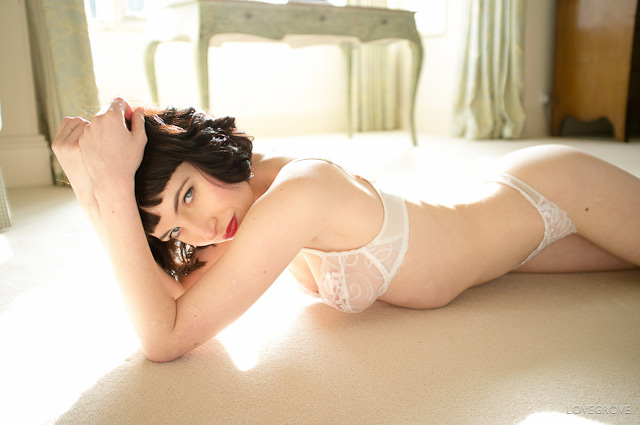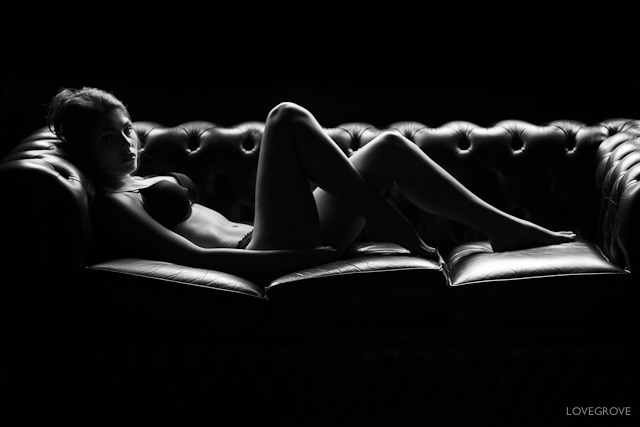 Simply Boudoir: You Will Love It If…
There are many training courses around the web, and just few of them focuses on Boudoir. Video training are great resources to see how skilled photographers work, what they look for when they photograph, how they interacts with their models and more than anything how they sees the light. This is particularly true for Damien, who has a very simple, but effective approach to light. It is a pleasure to see how he uses few lights with great skill. (I have to say that after having seen this video we fell in love with the daylight balanced lights he uses!)
If you are looking to see how a professional photographer as Damien works, and I believe that seeing other photographers at work is always a great opportunity to learn, then this is a video for you. Damien has a very relaxed approach, he prepares his settings with great care to details and when he interacts with his models his voice is -as always- soft and gentle; you will find yourself to trust him implicitly, as his models and customers surely do.
The most interesting part for us has been seeing how he sees the light, how he focuses on making sure to have the easiest light combination to create the best results. Damien doesn't dwell on technical details -that are normally lost in other videos- and doesn't talk too much. You need to watch some parts more than once if you want to understand his point of view perfectly, but I would pick his approach over a complex, repetitive one, every day.
And if you think that a good photo is the product of a good photographer, and not just a good gear, you will smile to see that a lot of the stunning images he captured are taken with a Fuji X100. Experience over Tools!
Last but not least the video is very well shoot. Its quality is great and not once you have to guess what's going on. When Damien shoots in a dark environment, he makes sure that a light is positioned on him, so you can see him when he talks and explain concepts. Moreover you can see the resulting images straight after he shoots them, making you understand what he is talking about straight away: big plus!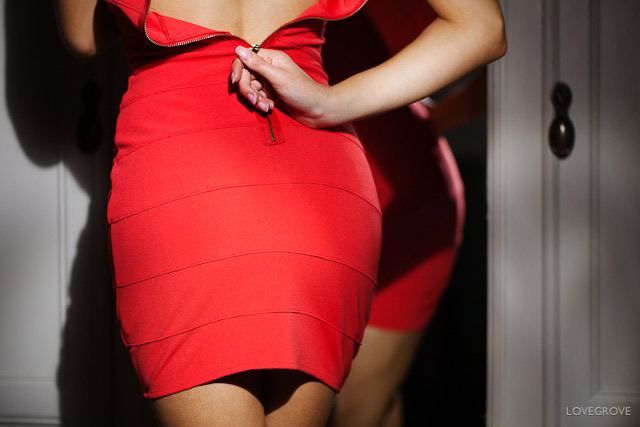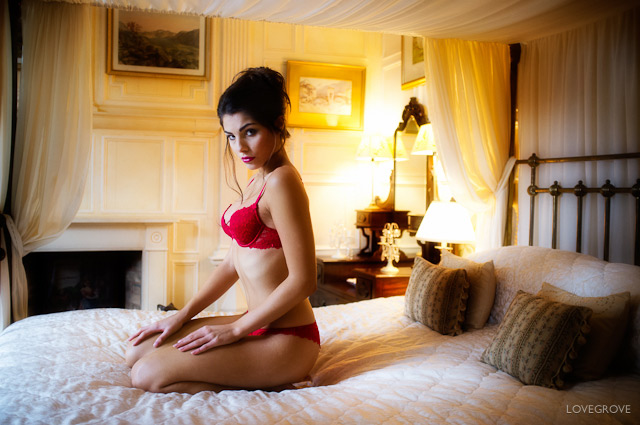 Simply Boudoir: It Might Not Be For You If…
Is everything as good as it sound? Yes and no, as it depends what you are looking for. From our perspective it has been like being shoulder to shoulder with him during a shoot and we loved it. If you are looking for a business course, this specific video is not for you as it does not dwell into the business part of Boudoir Photography. If you are a gear geek, a power user, then you will not be overly impressed by the setup he uses: but this is what impressed us.
The last thing you need to know is that "Simply Boudoir" is about how to use the location you have, the simple and effective lights, a journey into a photographer's mind. Simple Boudoir is not a training course on how to pose women. Damien's models are really experienced, they deliver amazing quality with few directions. Damien focuses on showing you the light more than showing you the poses. This is not a posing manual for Boudoir.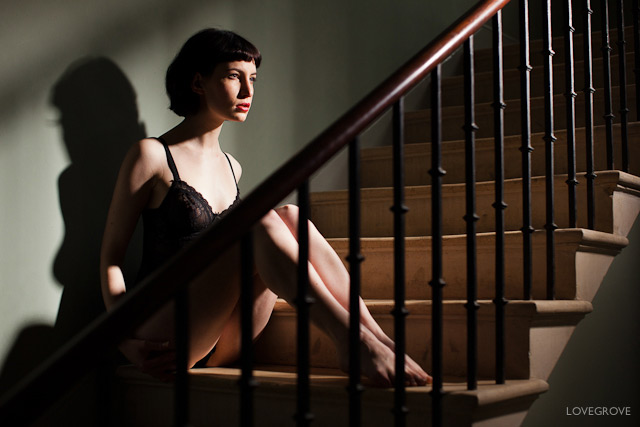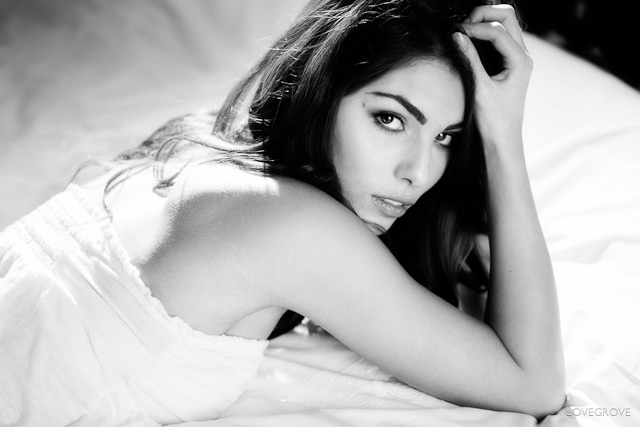 Would Have We Bought Simply Boudoir by Damien Lovegrove?
Short and simple: Yes.
For the investment needed to do to buy the course, Damien delivers great information as he stated in his web page:
few small repeatable tips and tricks to make your photography easier with better results
which in our opinion is something really great. The course is short and sweet, you do not need 24 hours as for a Creative Live course, but it is filled with good information and tricks, which is what you really need in your bag!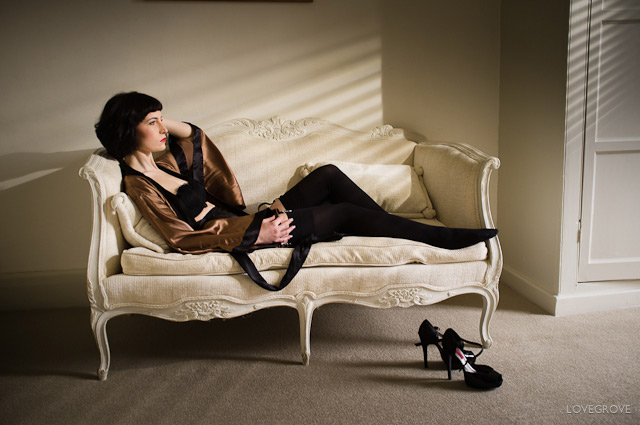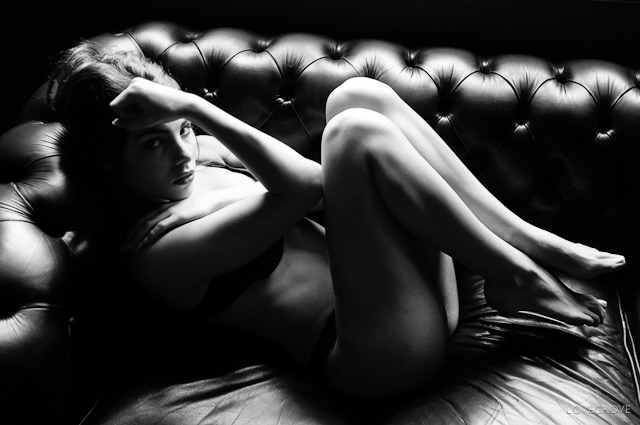 A Word on Competition Amongst Boudoir Photographers
While writing this blog post I haven't thought once that Damien is our competitor. We deeply respect him for his craft and for the quality he produces and we believe that his work is not going to push customers away from us. We believe in a market that offers quality, in a group of photographers that can educate the clientele of an expanding market making clear that a great photo is not produced by a great camera, but by a great photographer.
Damien's work is to be seen and appreciated, his skills with light learnt. If Damien is competition we welcome it very much!