The Sexy Six Pack: Introducing Five Fabulous Photographers in the States
This week we would like to introduce five photographers we had the pleasure to meet last year in Seattle, when I was at creativeLive. If you could spare a minute of your time to pop on their website, I am sure you will not be disappointed. Each and any of them has something unique about the way the are photographers, that is a joy and a pleasure talking about them. I know few of our readers come from "across the pond" so you may find this post more interesting than you may think! We were named "The Sexy Six Pack" (Faby was at home with our little one, so she was not in the bunch) by Christa Meola, the workshop's instructor, and no one can imagine how close our relationship has grown in just a couple of days.
PS: they are five and I have listed them ordering by name as it would be unfair to do differently.

Blayne Allan

The first thing that hit me about Blayne was the video he submitted to creativeLive. Faby and I spent hours to film ours, and in the end it was something… well, let's say we were lucky to be selected! Watching Blayne's seemed to me to be an honest window to his soul. Honest and humble, as the man I had the pleasure of meeting in Seattle. His work reflects the kindness of his soul and he should be proud of being the person he is. His images reflect a truly personable and reserved approach.
What have I learned from Blayne? In all the discussion "male boudoir photographers yes or no?" Blayne plays a big role for those who say yes! He is a fantastic person and being such a kind hearted man, it will be simple to trust him and to get fantastic images, which reminds me that we should be kind and honest with our customers!
http://blayneallan.us/
Brandy Medina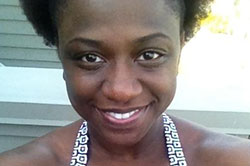 Brandy's style hit me from the beginning. It was completely different from ours and in a certain sense a little less polished than my idea of Boudoir, but her high contrast photos were definitely striking. I met a quiet soul, someone willing to learn and to make a passion from her business. She framed her images in a highly peculiar way that gives a certain perk to the images she produces.
What have I learned from Brandy? Her determination hit me a lot, I have seen in her willingness to get better without pushing herself down. She drives a business unafraid of difficult roads, which is a magnificent trait for a photographer.
http://www.bemephoto.com/
Jen McKenn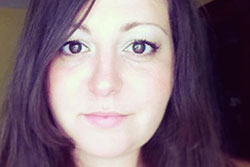 What's not to like about Jen, her incredible smile and big heart? Her contagious smile and positive attitude? Jen is a photographer with may talents and fantastic images, but the biggest driving force behind her business is her personality: if you know her you want to book her. Jen keeps each and every one of her customers in high regards, treating them with the utmost respect. When she speaks about them her eyes light up, and her smile grows on her face.
What have I learned from Jen? She is one of the most positive persons I have ever met, someone who can teach me to be someone more positive every day of the year… for many years in a row.
http://jenmckenphoto.com/
Michelle Coppini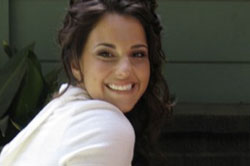 She was the "rookie photographer" of the group but possibly the one with the most natural talent of the bunch. In six months since she started taking pictures, her photos were absolutely brilliant, and her hunger for information were second to none of us. I remember her turning towards me a couple of times, asking me to repeat some key elements of the workshops, making sure she didn't lose a single word. Her is a "cheeky girl" and she is not afraid of trying. A doer with a great open smile!
What have I learned from Michelle? It doesn't matter if you are considered the underdog of the pack, be humble and work your a** off and the only limit will be the sky! Michelle is talented and strong willed, and she will make it!
http://www.remnantboudoir.com/
Nicole Gravatt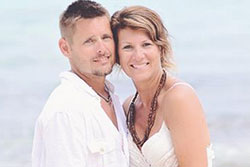 Nicole seemed to be shy and reserved; however when ignited, she showed me how an unstoppable force she is. A woman unaware of her true beauty, whose drive to give women their confidence back is second to none. Her photos are tasteful, yet daring, her style closer to ours than she imagined. Don't be fooled by her very respectful approach, she is a wildfire, and she is embracing it in her photos, in the way she deals with beauty.
What have I learned from Nicole? As everyone who is at the same time a business owner and a mother can confirm, being able to being an entrepreneur and being the heart and soul on a family at the same time is tough. She is making it well: inspirational!
http://nicolereneephotography.com/
I just wanted this post saying Thank You to each and every one of them, as they had been the perfect companion for my trip to Seattle. I couldn't have hoped for a better, more positive and compact team. I am sure you realise that if we are still in contact after one long year and many thousands of miles, we are were meant to be there together! We can't wait to meet them again, hopefully soon!
PS: I admit it: because I wanted this post to come unexpected by them, I did not want to ask them for their photos… so I picked them form the Internet! :) (And Thanks to Kenna Klosterman for her photo of us all together at creativeLive)