WordPress for Photographers
Your Online Presence
Whatever you do, your online presence is one of the most important element for your business nowadays. In a world where being proactive means making the most out of the wide opportunities the Internet provides, being able to update your website on your own is, in my opinion, the only way forward. I know that to keep your site up to date you need some technical knowledge, but the only alternative is to hire someone to do it for you. This second option has two major drawbacks: time and money. Whoever you will hire to update your site will not be as quick as you are and every change will cost you money.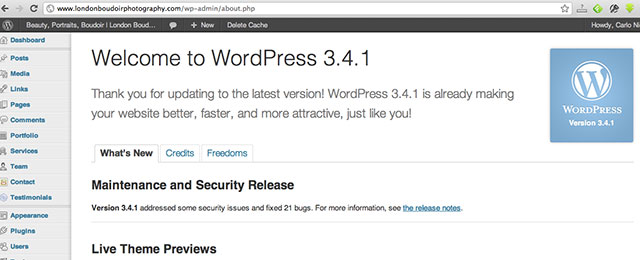 WordPress: Our weapon of choice
For the last ten years I have been using WordPress. What started as the blogging platform of my choice, is today an amazing tool to host all our websites. It has become more and more simple to use, with more and more functionalities. Truth is that some technical knowledge is advantageous to tweak it and give your site that something more. Pages, blogs, portfolios and an array of other tools will give you everything you need to have a great website.
Moreover the ability to apply different themes (there are thousands of them) and the possibility to make them close to your needs without big difficulties, makes of WordPress a great chameleon.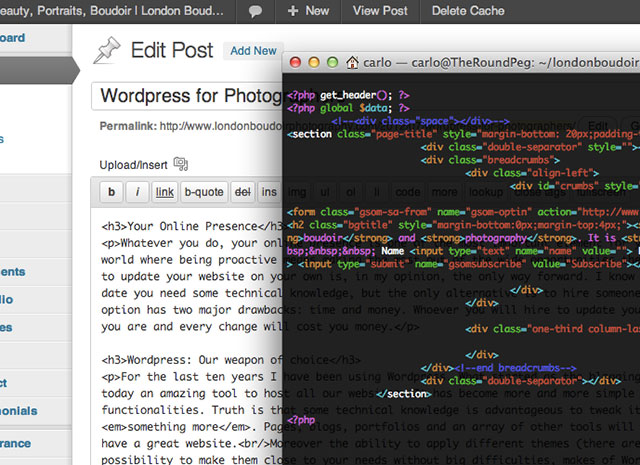 A Geeky Background Helps
I admit that my technical background helps me a lot, giving me a distinctive advantage over other photographers. Whilst the skills required to maintain a site are generally a low level one, I know how to dig deep and apply critical changes without employing anyone else. If you add to this the fact that Fabiana is a woman with an amazing sense of style you can understand why we can update every part of our site overnight! As I said, a Geeky background helps, but the knowledge you will need to manage your website are basics and the investment in learning them will set you apart from your competition.
Remember, Devil is in the Details!

WordPress is a Content Management System, not just a Blog
Every respectable website nowadays is based on a so-called CMS, a Content Management System. It means that behind your website you should have an administrative interface that allows you to take control of your contents (remember, Content is King!). Now WordPress was born as a blogging platform and it is well known for being a blogging platform, but reality is that in time it has become a proper CMS and it is evolving day after day. Long gone are the days where every WordPress looked like a simple blog: its flexibility and capabilities of being themed are simply amazing.
Don't be fooled, WordPress is a platform for managing your online contents and using it will give you a boost!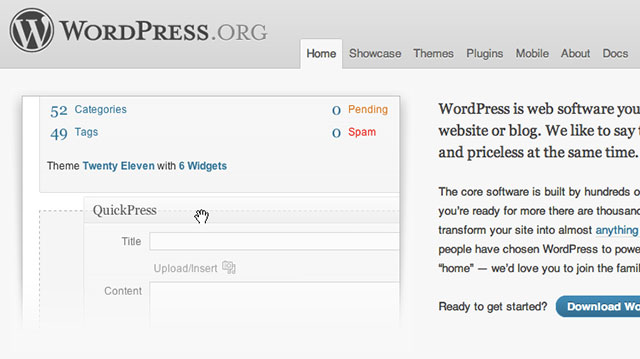 Do you need help and support?
I have provided support to many fellow photographers already in learning how to use a tool that can prove to be the difference between a successful business or a mediocre one. I believe in learning and in understanding how to do things (Give a man a fish and you feed him for a day. Teach a man to fish and you feed him for a lifetime). If you are looking for a training course to help making the most out of your website, contact us!