Have you ever consider how gorgeous you will look in your wedding photographs?
What if we offer you our session for half its price? No need to commit to investing in your photographs before seeing them!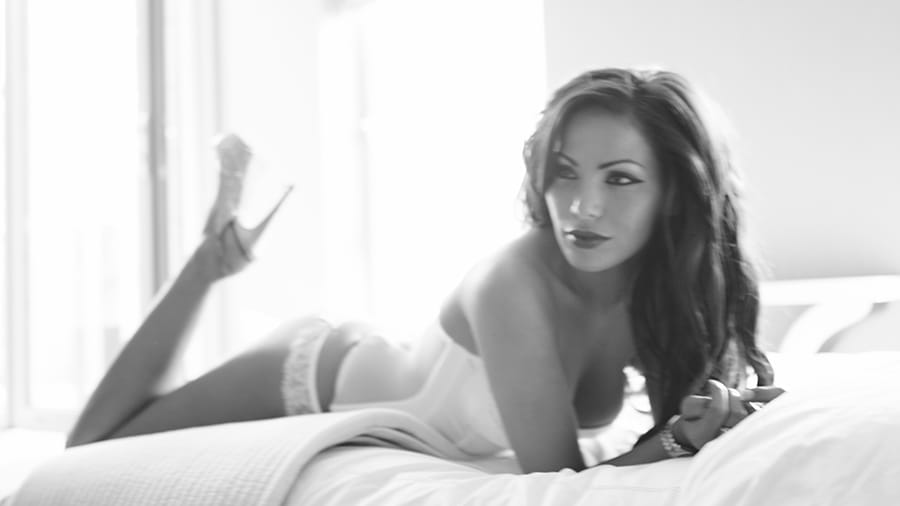 Let's be honest: when I decided to be photographed by Faby&Carlo, I did not expect to look like… well like I look! I thought I would have taken 3 or 4 photographs, I ended up with 20.
Laura
If you are like Katie or Laura, and you doubt you would look amazing in our photographs, there is a simple solution. You don't have to commit to buying any before you see them.
While planning your wedding, there are many alternatives as a gift for your groom-to-be. But which one is going to be so personal, give you the possibility to get used to the camera and enjoy a unique experience?
Dear Faby, Carlo… I never thought I would have thought I have looked so good! I feel like another woman! Katie
Book your Boudoir Experience today and get the session 50% off!
And if you don't believe such intimate photos are appropriate, remember that showing a lot of skin is not a requirement! Our portraits are an equally personal gift. And remember, how much skin you want to show is always up to you!
Let us show you will be the most beautiful in the room, and capture it forever!
Book your session in the next 7 days and save £150. Then, when you see yourself (as you have never seen yourself before) you will decide if and how much to invest!