Boudoir Room: where to be photographed for your personal portraiture
The boudoir room is the place where you can be photographed for a boudoir session. In our case, we are different from other photographers, as our boudoir room is not the stereotypical room with chandeliers and four poster beds. Of course our personal portraiture is not the stereotypical boudoir photo session as well, and we are proud of this, and of the fact that our boudoir room can be anywhere in the world, as well as in our welcoming studio.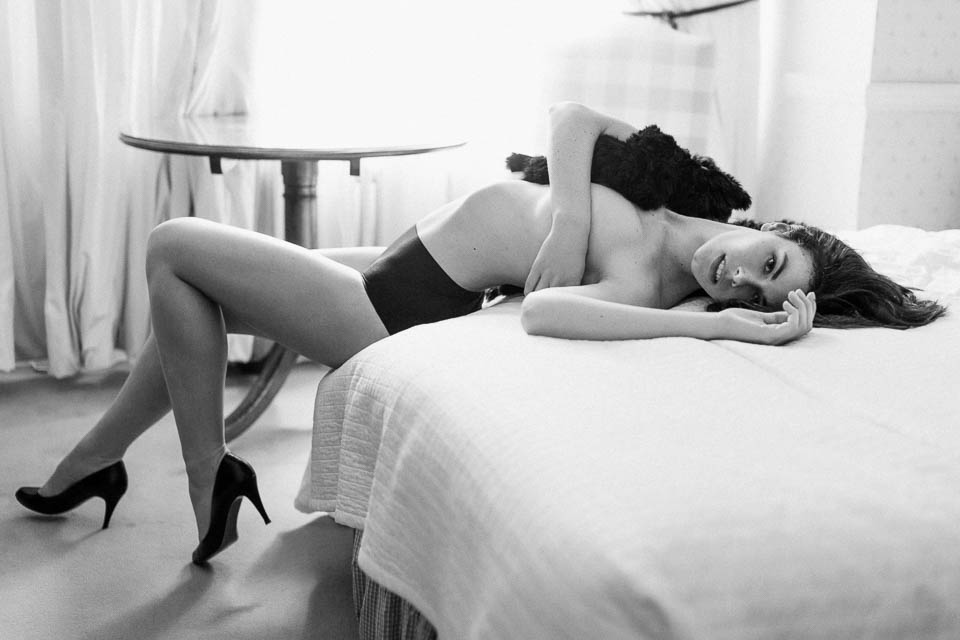 What is a Boudoir Room?
The boudoir room is the space used by a boudoir photographer, for capturing the photos of women. We could call is simply "boudoir", as in French the word says it all; however, to avoid mistake we have decided to speak about "boudoir room".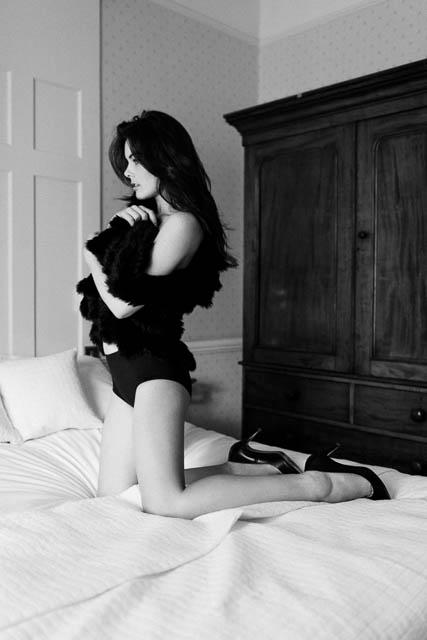 What boudoir room can you be photographed in?
We strongly believe that the most important element of a personal portraiture is you, the subject. What you are wearing has its importance, as well as where you are photographed; however, these are not the essence of a boudoir experience.
We think of ourselves as extremely flexible photographers, who can work in many and different location. What counts is your vision more than ours. We have the ability to adapt and transport our style in any boudoir room. So which are the boudoir room you can be photographed in?
The boudoir room of our studio is the first option. As you may read below, it is a simple setup which we perfectly know.
We call "your boudoir room" the comfort of your home. We know a personal portraiture session is about you. For many, being photographed in a well known environment full of love is a key element to personal photos full of beautiful memories.
We also photograph women in hotel rooms. From the most minimalistic to the lavish ones. The boudoir room you dream can be found in at least one hotel in London.
The real question is what you really love to have as background for your personal portraiture session.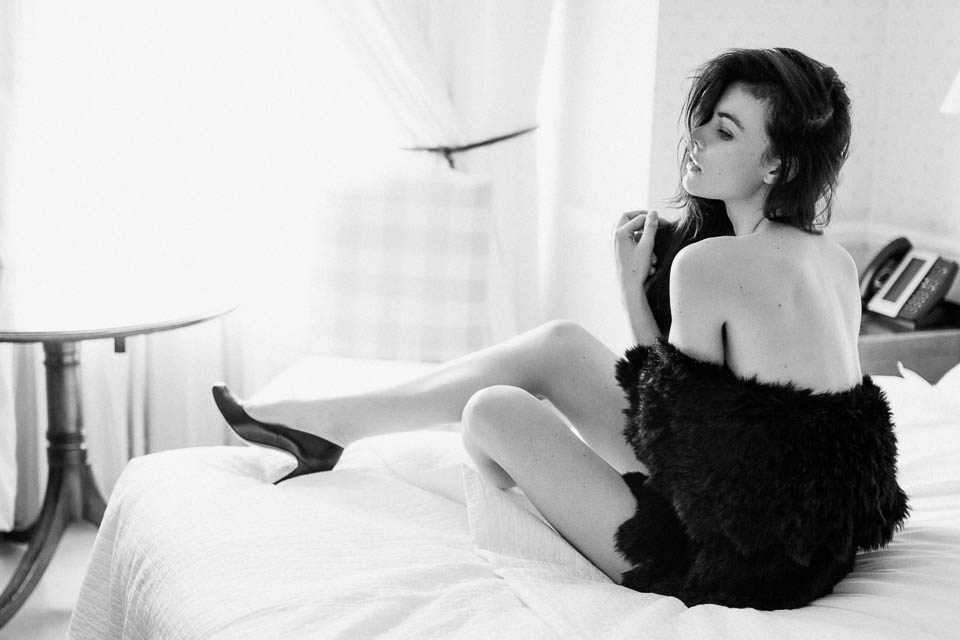 Why our boudoir room is different from other boudoir rooms?
Our imagery is based on simplicity, and our boudoir room follows this theme. We believe in a minimalistic approach to personal portraiture, where the main role is played by you, not by the furniture of the boudoir room.
We do not need baroque four poster beds, fancy chandeliers or complex curtains to photograph women beautifully. That's certainly a possible signature style of a photographer. Some focus on pinups, some other uses the boudoir room to create the ambience. We focus on the relation we can build with the women we photograph, making sure they shine in a minimalistic environment.
When we started our carreer, a sofabed and a white sheet was all we used. We now have a fancy chair and a chaise longue, but that's the extent of our boudoir room.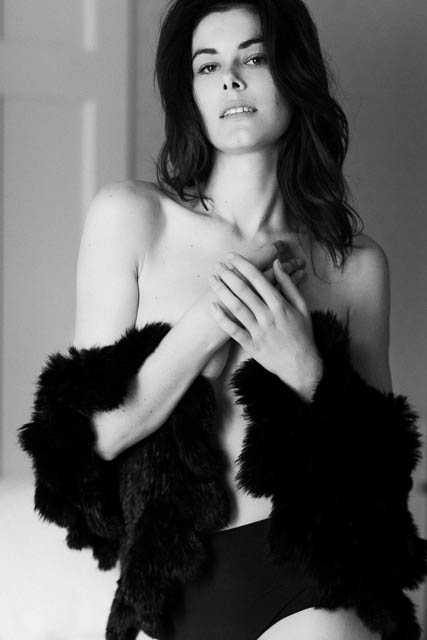 Your boudoir room is filled with love
One thing we are not afraid, is to shoot in an unknkown location, let's call it your boudoir room. What scares many photographers, the uncertainty of what you can find in a boudoir room which you haven't worked before, excites us. Photographing a person in a new environment is a fantastic and positive challenge for us. Blending our style with your, making the most out of the natural light we can find in the boudoir room of your choice fuels our creativity.
Your own home will be the perfect backdrop, the perfect boudoir room if you want to incorporate your "nest" in your fantastic phtoographs. No matter the amount of light, no matter the environment or the furniture, a boudoir experience in your own home is more than photographs, it is emotions.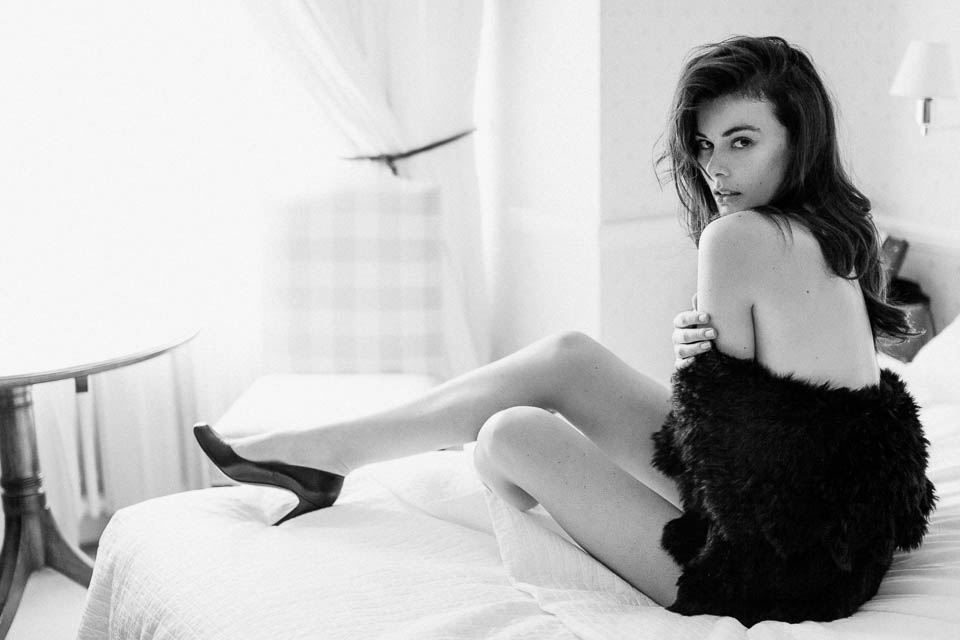 Why a hotel room can be the perfect boudoir room?
There are elements of a photo session you may love, but not necessarily want in every day life. You may like a spacious, well designed place to use as boudoir room. This may not be our minimalistic studio or your "home sweet home", this is where the hotel rooms come handy.
We hope to reveal an amazing collaboration in the next few weeks that is going to pull your socks off. We still can't reveal anything, but we may offer some amazing suites for your dream boudoir experience!