Featured on LoveIt! Magazine
London Boudoir Photography has been featured on LoveIt! Magazine
Is there a wind of change in the UK regarding Boudoir? This is what it seems after the spike in last months' interest in this style of photography. Bridal Boudoir is on the rise as gift for the Grooms-to-be and the idea of having gorgeous images of you, both in lingerie or more clothed, seems to be losing its sense of taboo in Britain. The last note about this wind of change is certainly our interview on LoveIt! Magazine, which we gave a couple of weeks ago and that is now published on the pages of the weekly magazine.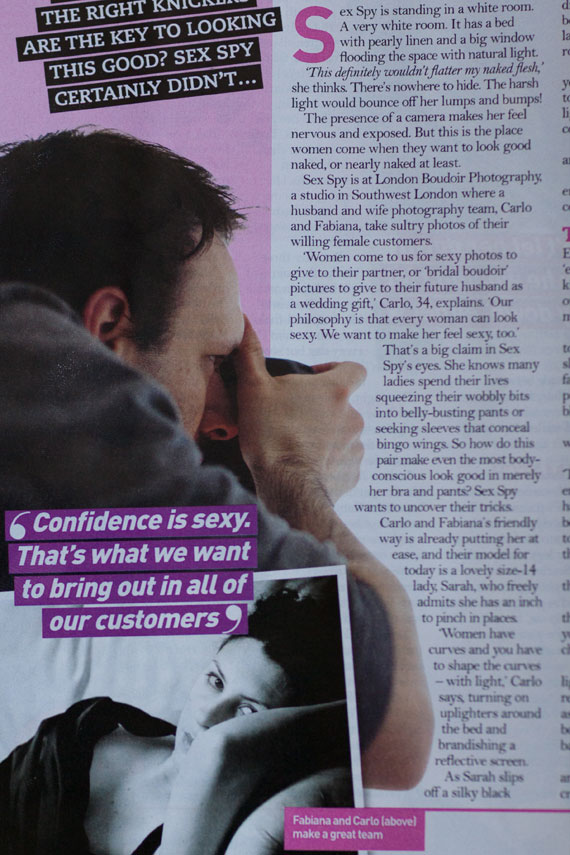 An adorable conversation
LoveIt! got in touch with us some time ago, underlying the interest in our style of photography and asked us an interview to get some insight about us, the way we work and our philosophy. We had the pleasure of talking for more than an hour with one of the editors from the magazine, in which she went deep into a lot of questions. She had few moments of uncertainty while we were giving her details of what look best.
"Do you really think a bum looks great in a photo like this?" she asked initially, just to look quite stunned after having seen the image "Well, it does!"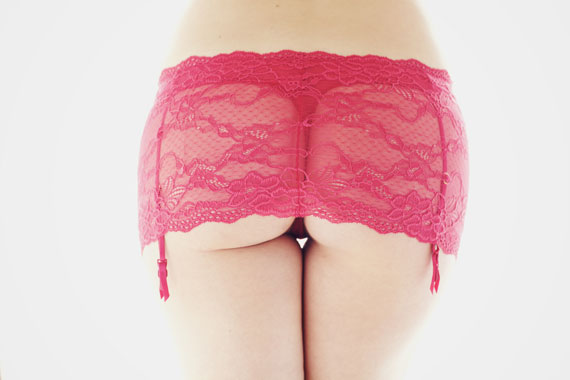 Transform a doubtful look into a surprised smile
From time to time we had the distinct impression that the "Sex Spy" (this is the name she uses in the magazine) has some doubts on our view. Time after time we managed to turn her puzzled look into a surprised expression with our images, which was a pleasure. We enjoyed her expression looking few curves fall in the right place, looking gorgeous and classy. A song came into my mind: More than Words. We were proud of showing her that our images match what we were telling her!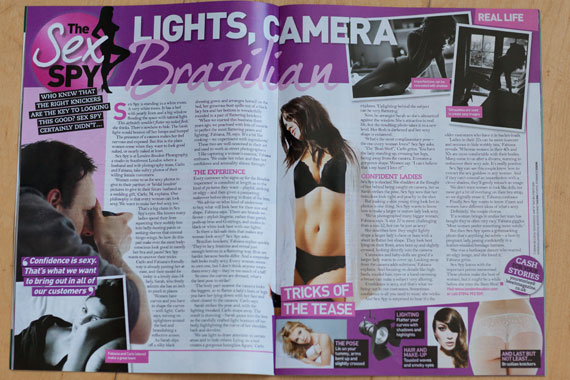 Boudoir is for everyone
Too many women don't feel confident enough, they think that a Boudoir session is not for them… how wrong they are! Every woman is beautiful and sexy, from a size 8 to a size 22, from 18 to 65 years old. Boudoir is not something for those who have finally lost those few pounds in excess, we believe it is for everyone. Everyone of us need to lose those few pounds, have a new haircut, a new colour or something else, however Beauty is Now, Beauty is Today!