Tan skin and boudoir photography
One of the question we receive more often is about the tan skin for photography. In this article we will give you our thought process as photographers in regards to tan skin. Of course we can't be completely objective, as part of who we are defines what we see as beautiful. We will try to be as objective as possible in regards to tan skin and how it shows in photographs.
Tan skin: yes or no? Unfortunately we cannot cut the long story short. There is no right or wrong with tan skin, but one no-no for us is fake tan skin. To us the tone coming out from a fake tan is not natural, and with the idea that Boudoir is a real and personal experience…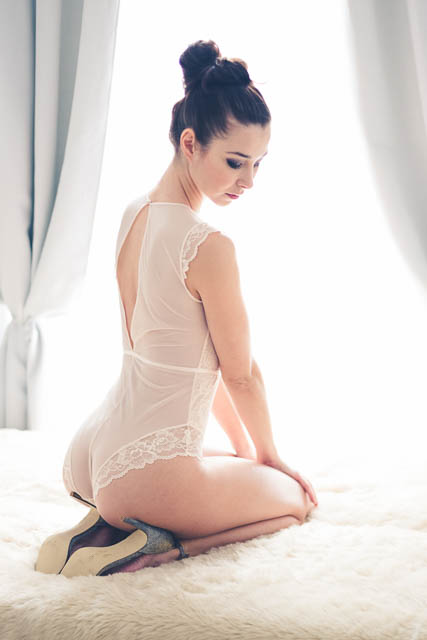 Natural skin, pale or tan skin, is the best
As we mentioned above, a natural skin works wonders. You can be as pale as I am (which is very close to a optical white) or just back from a vacation to the Seychelles; if the colour of your skin is natural, or naturally tanned, then you are on a good boat. In the article linked above we gave the reasons why a fake tan skin can lead to disappointing photographs.
That said, if you are deciding if to have your boudoir session before or after your vacations, here are some thoughts; for both tan skin and pale one we will give you few reasons why both are good. You will be then in the position to decide which one works better for you.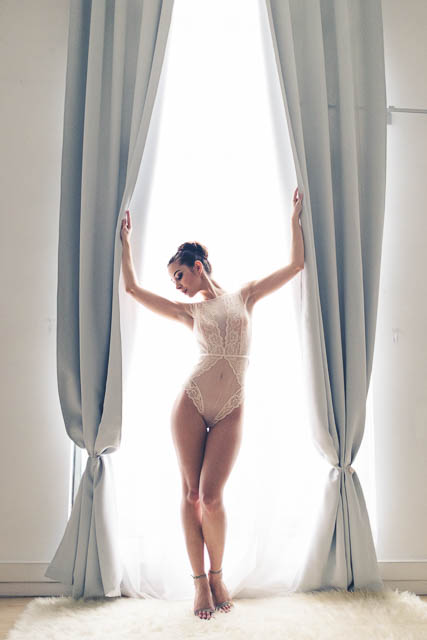 The advantages of pale skin
Let me start by saying that pale skins photograph well. There is something about the natural tone and undertone that comes out try well in the images we take. As we use only natural light, it is highly likely that your tone will shine. If the photographer you are considering uses flash, then the discussion may be different. More importantly, the contrast between a white skin and a black set of Agent Provocateur is nothing but magic.
There is one additional advantage to consider if your skin hasn't seen the sun; you will recognise yourself as you are. There won't be memories coming between you and the experience. It will be you, and all the emotions will be towards your renewed self confidence. Boudoir is about confidence, about seeing yourself for the beautiful woman you are. Seeing yourself as you are day in and day out will be a big boost.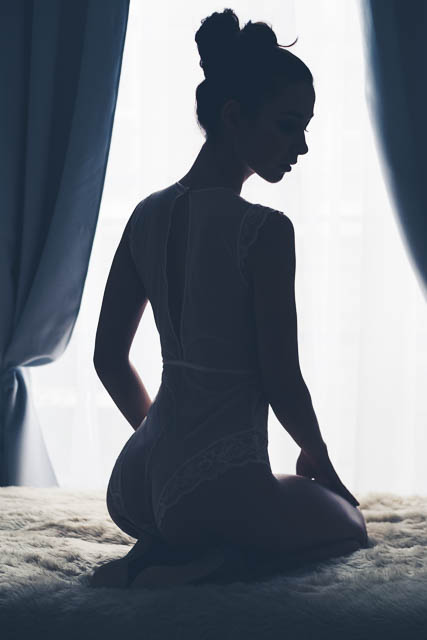 What works for a tan skin
When I look at a beautifully tanned skin I am pushed back on holiday; that's not a bad thing at all! A nice tan skin in your boudoir photos will speak value. It won't just be an everlasting memory of your beauty and of an incredible boudoir experience. It will send you back to when you actually got your tan. A nice beach, sand and relax. Those are memories that will put a smile on your face; at least they usually put a smile on mine.
Then, if you are a bit more adventurous in the amount of skin you show, tan skin may play some nice visual effect. For some women this can be a drawback; however, to me a naked body carrying the sign of you swimwear is sexy. It speaks about exotic moments and of far away lands. Photos will show what on the beach was hidden. Oh… so you don't have any tan lines? Well, that will work as well! :)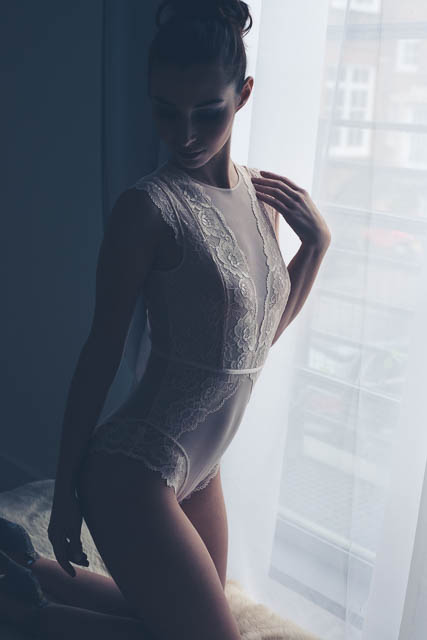 Natural dark skins
Yes, you are here with us as well! Our experience if you have a naturally dark skin is to avoid playing with fake tan. Normally your skin has a tone that works wonders, tan skin or not. Don't try adding products to accentuate or minimise your natural tone. It does not do you any favour.
If you want to look at beautiful photographs of you, come in the studio as you are! Your advantages over white skin is that the advantages and disadvantages of a tan skin are toned down. The redness associated to the tan skin will be much lower, and your natural skin tone won't be as pale as mine is every winter.
Also, please consider the discussion we had for pale skin and black lingerie. For you the same magical contrast comes our when you wear a white set of lace. The difference in tone is just everything you want to see!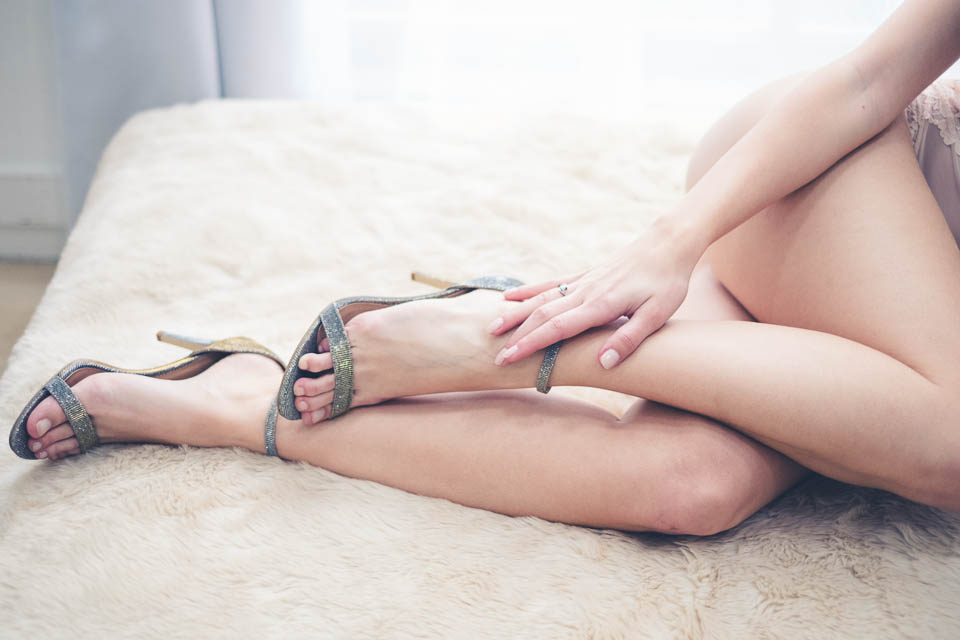 London and tan…
Let's be honest, if you are living in London, the idea of a nice tan skin is a bit of a dream. Our best advice if you haven't been back from a sunny vacation is to love the pale skin you have!