Fifty Shades of Boudoir: the influence of a book on today's society
A man's view on Fifty Shades of Grey and a reflection on Boudoir
I did not immediately realise why the world was so interested in Fifty Shades of Grey, the book from E.L. James. I had heard that it was an erotic novel, but it was becoming so widespread and commonly read on the tube that I started wondering what was all the hype about, so I decided to buy the book and read it.
There are a couple of reasons why I did it. I wanted to see if the book was so good, if it depicted eroticism in a different way but more than anything else I was interested in understanding the psychology that pushed so many women to read it in the open. You know, many times Boudoir Photography is still something frowned upon in London. Many customers secretly confessed that they were unsure about being photographed in lingerie but they read Fifty Shades of Grey – a novel that had been openly reviewed as a sexual book – at work or on the bus as they were reading J.R.R. Tolkien.
Is this the sign of an important change in our society? Is this the message that women want more sexual independence? That was what pushed me to read this book.
PS: if you haven't read Fifty Shades of Grey and you plan to, this post contains spoilers!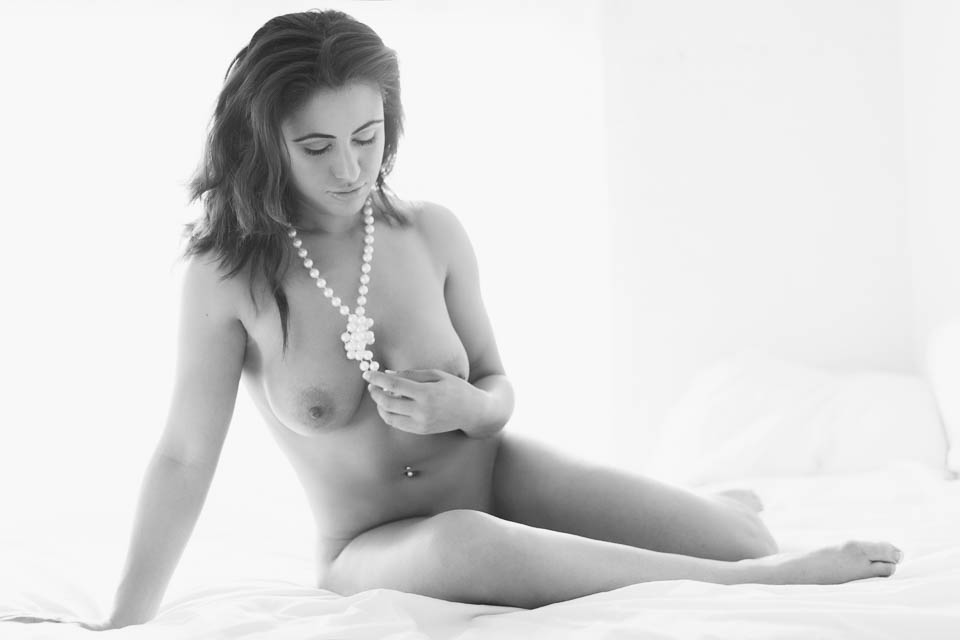 The Marketing of Fifty Shades of Grey: Romance, Suspence, Erotica
On E.L. James's website her book Fifty Shades of Grey is described with three adjectives on the top page: Romance, Suspence, Erotica. It is funny how my gut reaction after having turned the last page of the book was to have just watched a porn film. I did not associate the novel to suspence, and the romance in the book feels like playing a small part. If you remove the accurate descriptions of the sexual intercourses between the characters, you will end up with a very slim story.
My reaction to the book was not positive because as I feel it is a mediocre book, however there are two main reasons why the trilogy already sold 40 millions copies worldwide: the psychological implications on women's sexuality and an incredibly good marketing.
One of the killer features of this book is that it does not seem to be an erotic novel from its layout. There is no woman with her nipples out on the cover, there is no unsung hero protecting her. It is not a book that presents itself like many others. Only after having read the book you understand the importance of the tie on the book's cover. This is a very similar approach to what the porn industry went through in the late '90s when a company changed the style of the covers of their tapes and DVDs. There weren't obscenely explicit scene from the films to shine on the videotapes and there weren't any stars covering the sex of the actors in the act of sex any longer. The covers of the videotapes become staged photo shoot that revealed nothing and implied everything. That company made its fortune just by lowering the initial gap to the pornography market. E.L. James did exactly the same: she wrote an explicit erotic novel and sold it as a Romantic, full of Suspence Erotica novel!
"The greatest trick the Devil ever pulled was convincing the world he didn't exist." – Verbal/Keyser Soze
One of the strongest selling point of the book has been the fact that the word of mouth was simple: acceptance of sexuality and pornography in today's society. I am sure that many women who read Fifty Shades of Grey hated it for its directness and undisguised eroticism, its precise descriptions of sexual acts and unashamed love for women's orgasms. Of course if some women hated it, many other loved those exact same things. The most important thing of all is that this book brought more acceptance in the society on sexuality: walking unashamed with an erotic novel under your arm is finally liberating for everyone.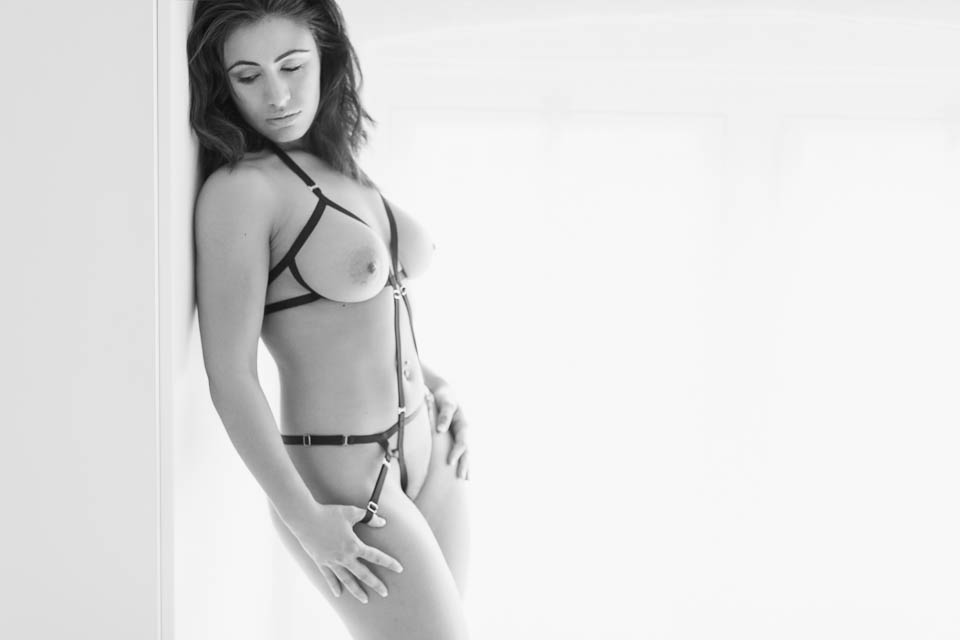 Liberating Women's Sexuality
The most interesting reaction to this book, however, has been the freedom women allowed themselves to take in matter of sexuality. A sort of second sexual revolution in which admitting to being interested by sensuality and sexuality alike is not a shameful act any longer. This is how men has always lived, a world that has always been barred for women, has now open its doors thanks to another tassel in a puzzle. From my perspective this is a welcoming news, it is a sane way of living – I strongly believe that sexuality is an active part of being human – and it allows deeper psychological revolution in the way women perceive themselves.
If the Master/Slave relation between Christian Grey and Anastasia Steele is acceptable, if spanking is something that does not push the limits over the line then there is the possibility that fully embracing their sensuality will be close. The way I read Fifty Shades of Grey, from a man's perspective, is completely different from the way women read and perceived it and this is absolutely fascinating! Fabiana and I had some good chat with other women who read it and I was really interested in understanding the female perspective over it.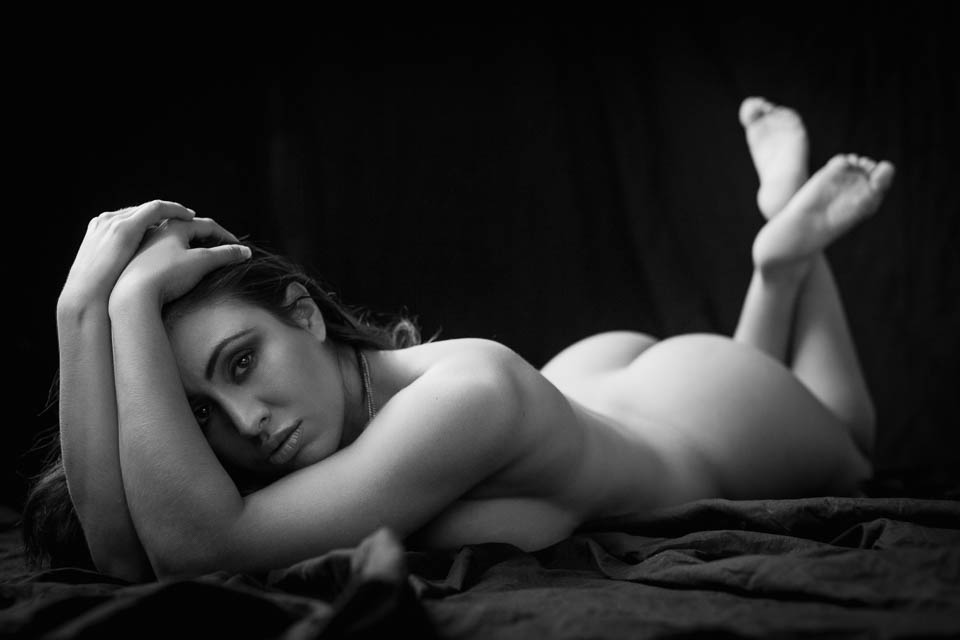 Fifty Shades of Boudoir
One of the reflections on our daily lives is that in the last weeks we had more than one person asking us for images slightly stronger than the typical boudoir. If this is just a coincidence or if a knot with a silk bow is in vogue again it does not matter. What is great, in my opinion, is the fact that women are finally allowing themselves to follow their instincts. It is about appreciating their beautiful female forms without the need of feeling guilty about it, and if the world of women can be more open to this thanks to Fifty Shades of Grey, well… KUDOS to E.L. James and her novels.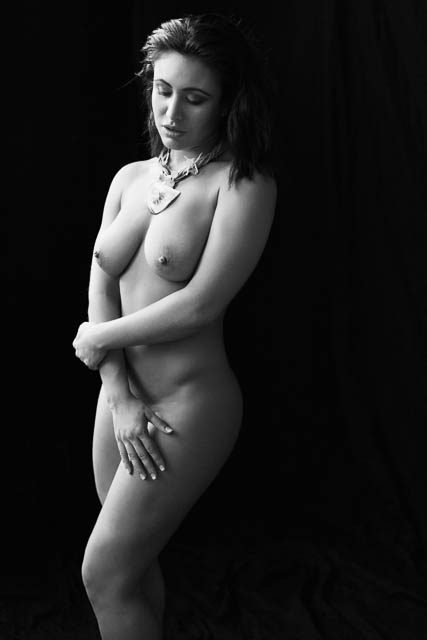 …and what are your thoughts?
Have you read Fifty Shades of Grey? What have you felt while reading and what changed in your approach to sexuality after having closed the last page? Did it matter to you that many women not only read it, but unashamedly did so? I feel these components absolutely fascinating, but I would love to hear your thoughts!