Glamour photography or Boudoir photography?
Do you know what is the difference that makes glamour photography a style for few, while boudoir an experience every woman should try? There is often a misunderstanding between glamour photography and boudoir. In this article we will try and show you why glamour photography is a style, while boudoir is much more than a simple glamour photography photo session.
In this post we will also try and show you why we truly think that a boudoir should be an experience for every woman, while glamour photography is not for those of you who lack self confidence. Yes, you read it well, differently from glamour photography, a boudoir experience is for everyone, of every shape, size and age.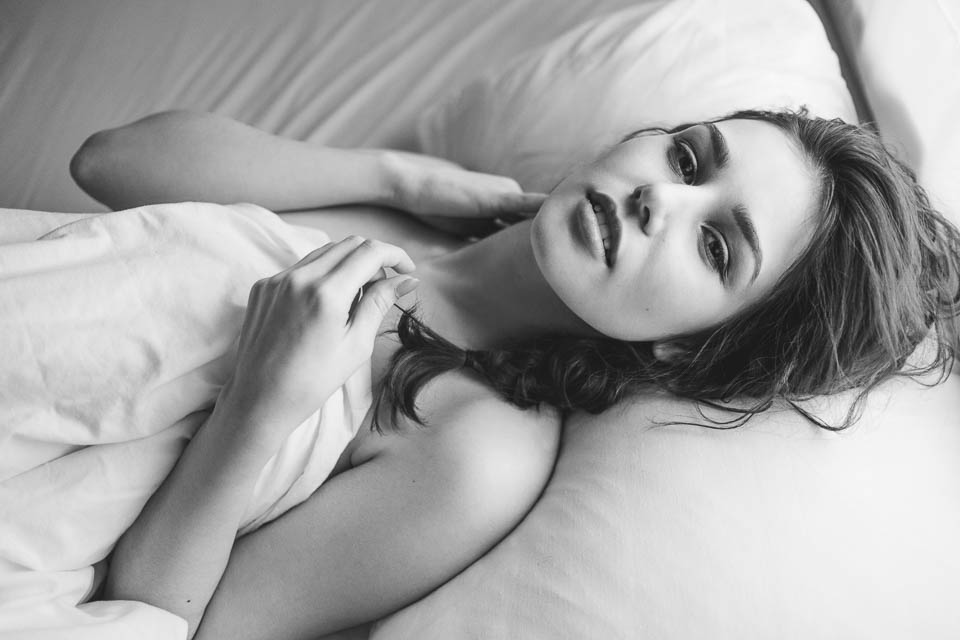 Glamour photography as a style
Before digging into boudoir, I think that describing glamour photography and identifying it as a style is important. When you look at it, glamour is about appearing in sexy and alluring photographs. It is a photo shoot that show your body as your main beauty. If you are not toned, or curvy enough, a glamour photography session won't be an easy thing to do. You have an hour, sometimes two, to pose -or be placed in sometimes awkward poses- to be photographed. Of course I am stating the obvious, but if this is so obvious, can't you start seeing a pattern of what boudoir is not?
Oh, yes, glamour photography is cheaper in comparison with boudoir, but there are a lot of reasons why.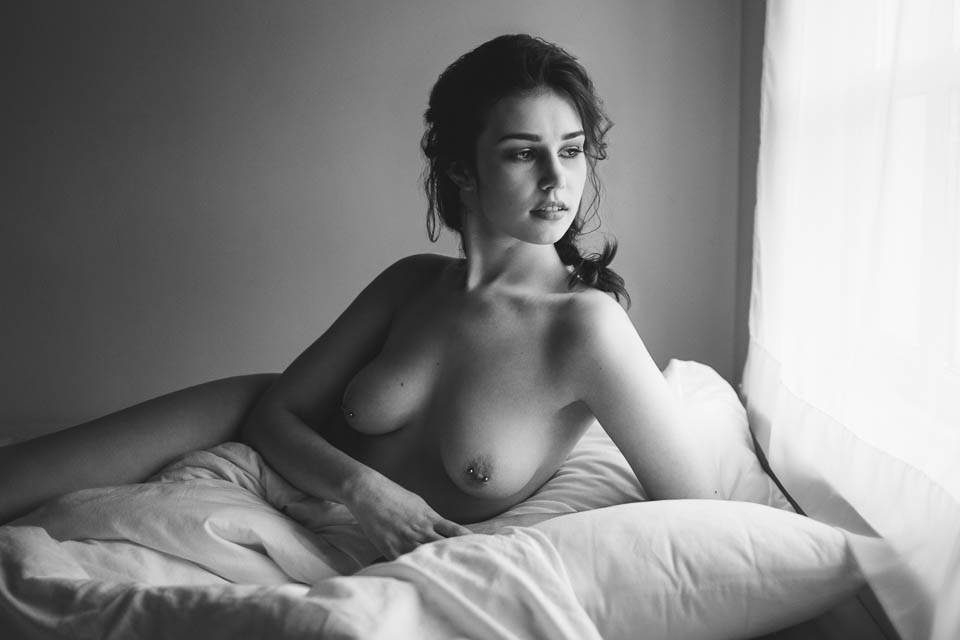 Lingerie or glamour photography?
Another note before digging into what boudoir is, must be done on what you can wear. Boudoir, lingerie and glamour photography have become somewhat synonymous, but they are not. The goal of a lingerie photo session is to photograph the lingerie; if you are La Perla or Agent Provocateur, you are looking at this kind of images; but if you are not a model, this is not a style you want for yourself.
Glamour photography is indeed about you and not the lingerie you are wearing, but the best way of describing a person in a glamour shoot is "a model". So, if you consider yourself a model, then glamour could easily be for you.
But what about boudoir?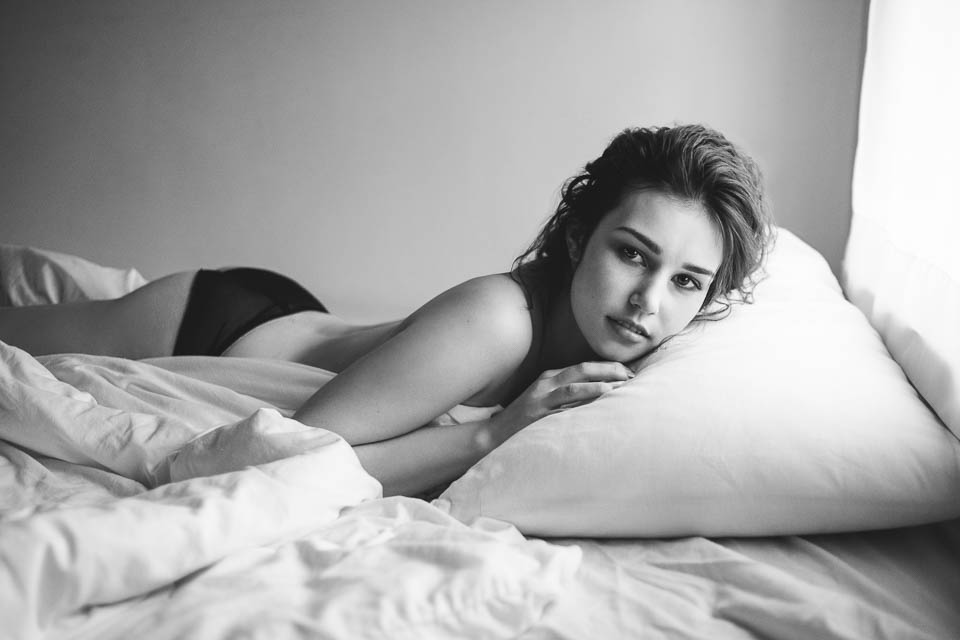 Where Boudoir exceeds glamour photography
Boudoir is for every woman. The reason is simple, it is not just a photo shoot. Boudoir is about you as a woman, how beautiful you are and how the photographs are about the most confident you. Differently from glamour photography, in Boudoir there is great details for the person you are, well before the first "click". It starts with a pre-consultation call and it goes through the creation of a moodboard to understand your visual preferences. Understanding who you are takes time, but making you feel comfortable in front of the cameras is about experience and more than just photography.
A lovely client, few weeks ago, joked about it saying "These are things you say to a priest, a psychologist or your [boudoir] photographer". Well, that's true. Boudoir is not necessarily in lingerie or nude, it can even be dressed, but the difference with other styles is about being you. You do not need to be a model, and you don't even have to think your body is perfect. Women have the tendency to underestimate how beautiful they really are; boudoir is about making sure they can see their beauty, for the woman they really are, and not "just as a model".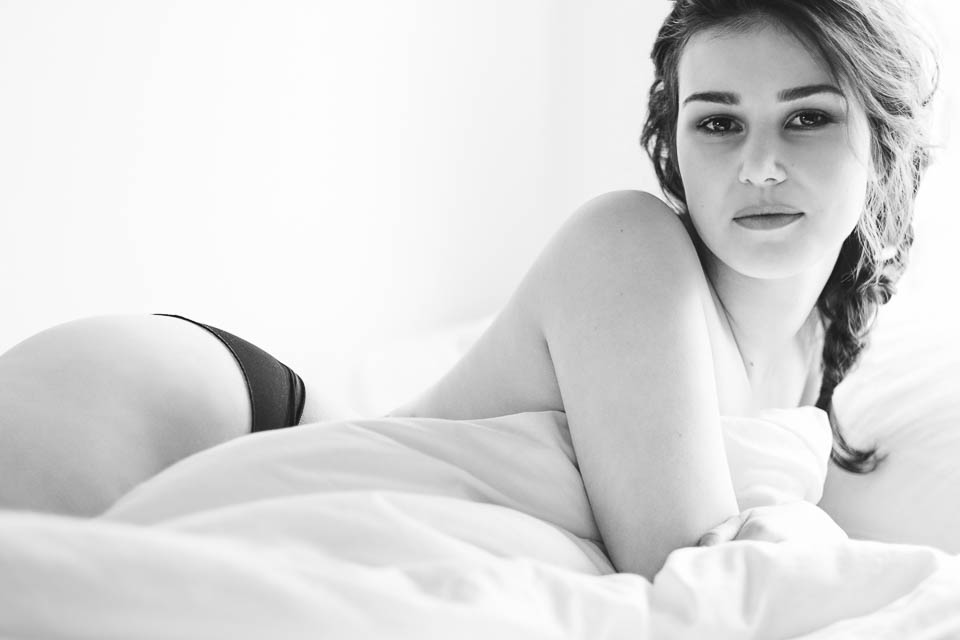 Is glamour photography for me, or is Boudoir better?
If you are a model, and you want amazing photos of yourself, then the first is the one you might be more interested into. This is why many glamour images are about young girls; their bodies are generally fitter and they do not question themselves too much.
Women, on the other side, tend to be critical about their bodies, and this leads to a sense of lack of self confidence which a glamour photography session won't help. For them it is more important being understood, listened to, taken by hand for an experience more than a photo shoot. They look back, after many years, and they see not just how beautiful they are, but how great they felt to gain their confidence back!
Which one is for you? Glamour photography or boudoir?