Leurre: Sexy Lingerie, Bespoke Underwear at London Boudoir Photography
This week we will be reviewing another boutique lingerie brand, Leurre. Leurre is specialised in producing luxury bespoke sexy lingerie. Their vision of the woman is not for the everyday bra to be worn underneath a simple shirt, they focus on the woman who, wearing quality sexy lingerie, wants to feel beautiful and desirable.
We have been lucky enough to shoot their last two campaigns and the 2012 calendar, in which they wanted to portray their garments through controversial images. They design every garment with the woman in mind, the mother who wants to feel gorgeous for her husband, the lady who wants to be provocative in style.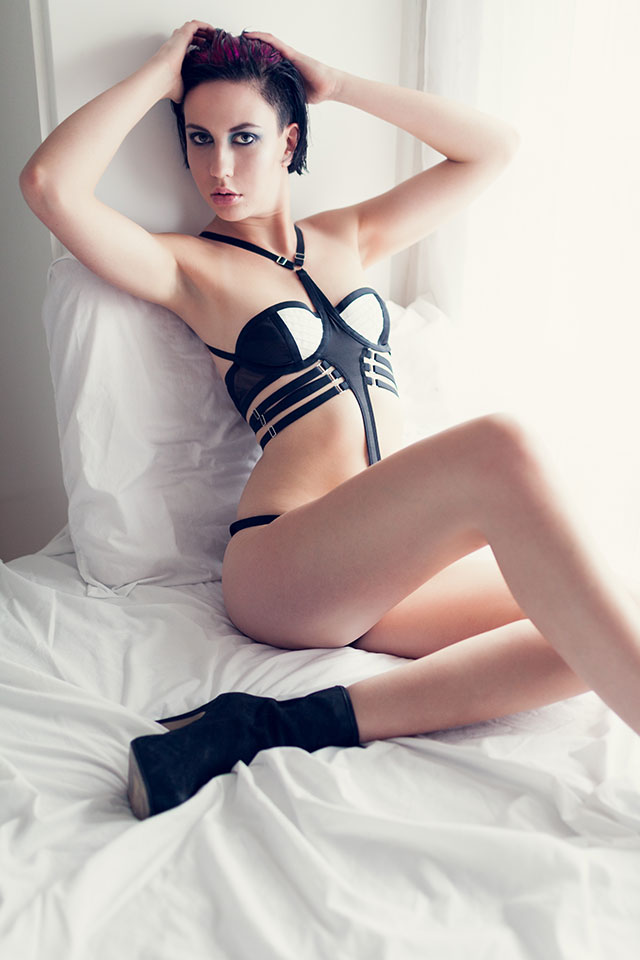 Handmade Sexy Lingerie
One of the thing you should know about Leurre is that their sexy lingerie is not produced from someone around the world, it is bespoke for each of their customers. Rachel Braund, Leurre head designer, love to take care of every single detail for every garment that is shipped out.
If you want sexy lingerie that stylist and handmade for you, Leurre is for you.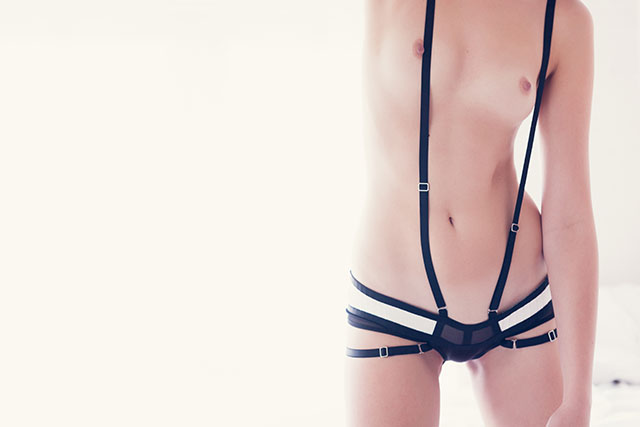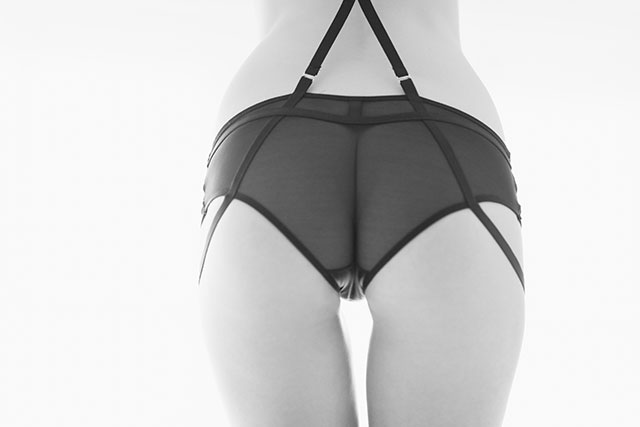 Fitting and Feeling
As always we like to listen to our models when they wear these garments. We want to know what they feel when they wear the garments we review. Of Leurre, the first thing our model said was:
"Wow, I look HOT in this!"
And yes, these garments look incredible when worn! (and if you want to know why, read on to see why I am saying it). Moreover we had two more interesting comments. About the bra she said it was absolutely soft and comfortable, while about the harness she was surprised to feel such nicely in it: it did not stretch on her skin or cut through her skin. This is because of the attention to detail put behind everyone of these sexy lingerie.
Leurre is certainly a luxury brand as it is designed with you, your comfort and your sexiness in mind!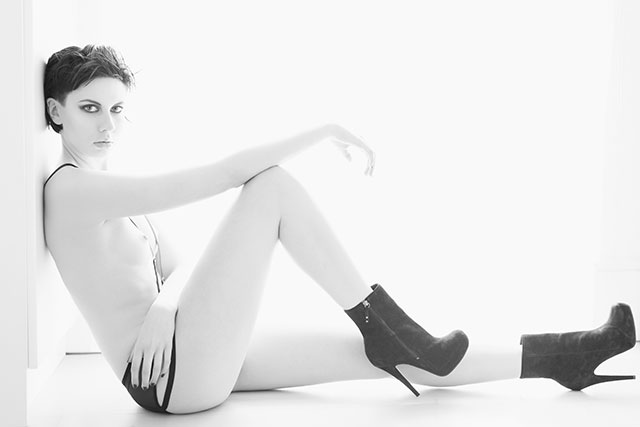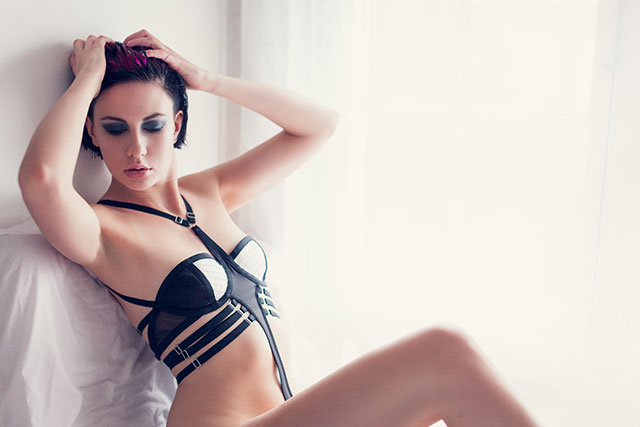 "It Is So Comfortable!": One Of Our Models Did Not Want To Pull It Off
During one of the auditions for the model for the Leurre campaign, we mingled a little bit longer with one of the models we knew. She wore the pre-production bra for the fitting and then we chatted on. After a while se looked at us saying
"You know, guys, I don't want to take this off: it is too comfortable!" everyone bursted out laughing, even if we think she was dead serious about it. Fabiana, who tried another pre-production bra, told me exactly the same thing!
This is one of those rare case in which sexy lingerie can be comfortable as well! Well done Leurre.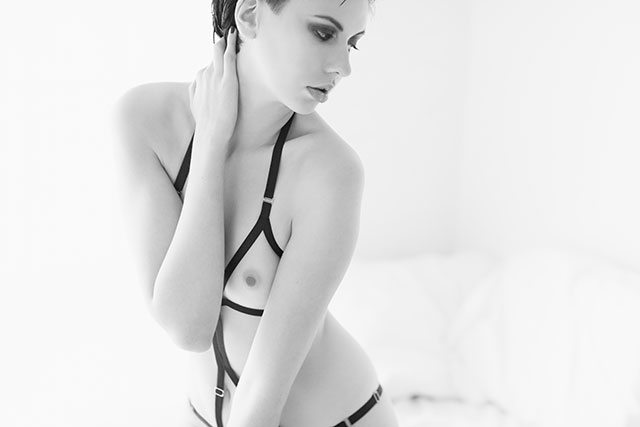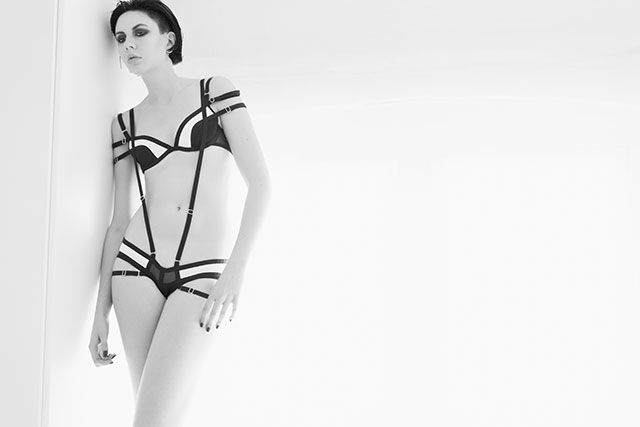 The Harness As A Gift: I Did It!
I have to add a personal note to this post. Too many times I have found the sexy lingerie around to be without style. The description "sexy lingerie" was too many times associated with something I can only describe as "slutty lingerie" which, in all honesty, is not my style. Leurre is different, being one of those brands that is trying to create something sensual with good taste. Sexy Lingerie is back in the game.
It has been so back in the game that I decided to gift Fabiana one of the fabulous pieces by Leurre: its harness. I found it sexy and revealing, but the black ribbon shaping the body is not something gross, but a magnificent way of… gift wrapping a body.
Are you looking for a hand made sexy lingerie which speaks of luxury and style? You should certainly check Leurre out!