Moody Portraits
Moody portraits is something that had always attracted us. Before talking about what we are going to show you in the next months, let us tell you more about what moody portraits really are. Moody portraits are those images in which the darkness is more important than light, in which the background is generally black, and in which the feeling of the picture is less airy and more dark.
We have always been attracted to moody portraits, but they have always being a challenge to recreate for women who are not used to being in front of a camera. This is because with the type of light we like, the one used to create these moody portraits, movements are quite limited; this leads to a more structured and less natural session. Nonetheless, we have decided to dig deeper into the moody portraits, and found our style of keeping a relaxed experience while capturing stronger images.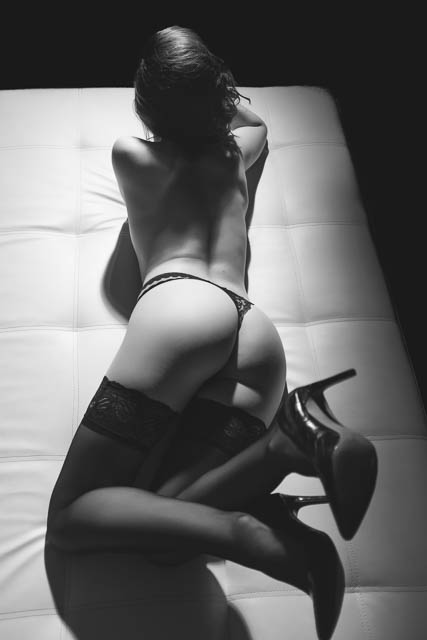 Different from our traditional boudoir
As you may see, the moody portraits we produce are very different from our typical boudoir images. From the very light, airy feeling, we moved towards dark images, full of shadows. This style is going to be an addition to our traditional boudoir, something we have been fostering as "personal project" in the past months. We felt that were missing images with this moody feeling, and after training in using one light to create the emotions we were looking for, we are now ready to go!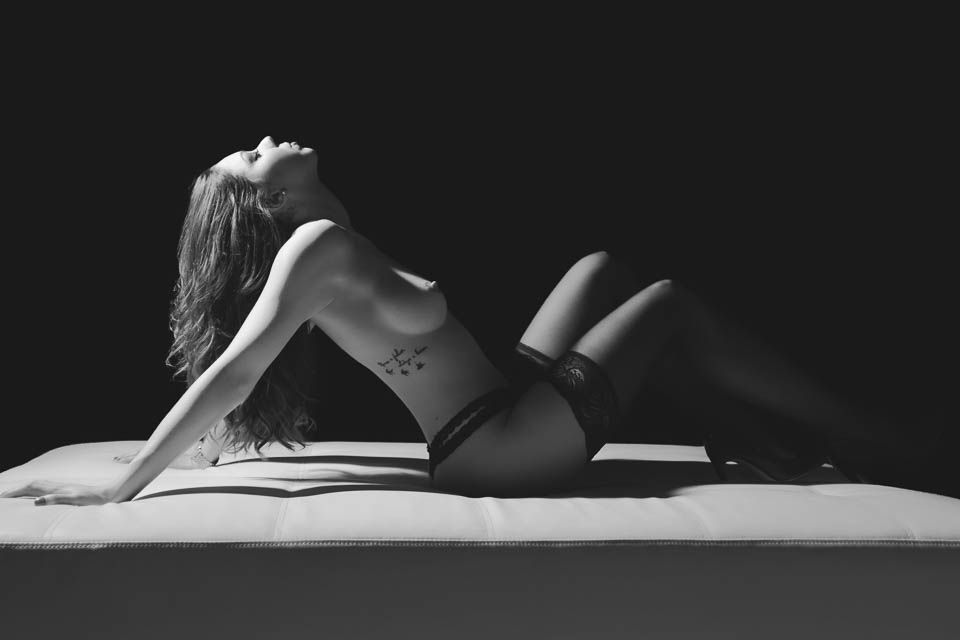 Moody portraits are perfect for art nudes
One of the things we love about the moody portraits is that they are perfect to sculpt the body with light. Shadows become an amazing tool, that often the London light does not allow us to use. To us, art nude are exactly this: revealing just the right amount to show a body, while keeping the image elegant. The type of light in our moody portraits works exactly in the same way: it allows us to hide what would normally be plainly visible, and give the right amount of attention to the details that make the photograph beautiful.
Of course, black and white would be the ideal option for these kind of photographs.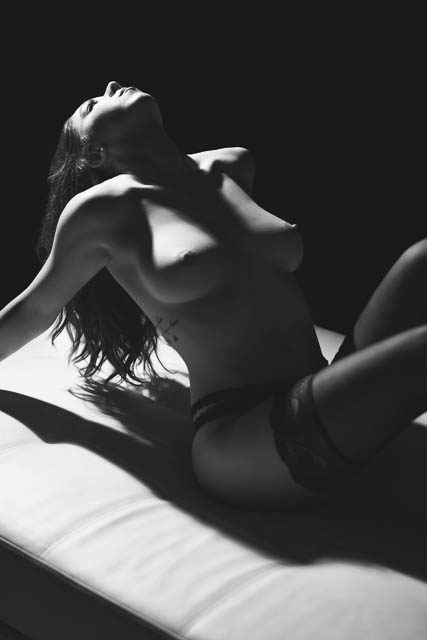 Made for the night, in the night
Another difference from our typical boudoir is that the moody portraits are better suited for when the sun goes down. So far, we have always told that the best time to photograph our clients is the morning, in which we capture the best light. With our moody portraits we can now say exactly the opposite; evenings and nights become the best time to capture the strong emotions.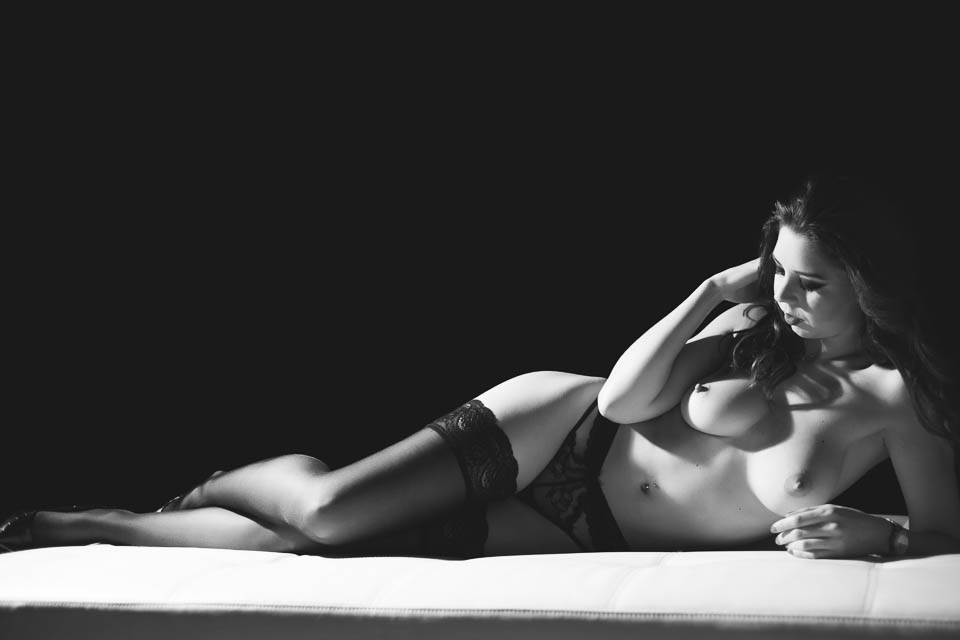 Moody portraits, made to be shown
The beauty of our moody portraits is that they are perfect to hide parts of your body and show others. We focussed our efforts in learning how to deliver images that are at the same time extremely personal, yet in which you can be not immediately recognisable. This is the perfect recipe for large prints to hang on the wall: only you will know who is the beautiful figure in the portrait!
One of the elements we will keep strong in this new style you can tap into is the Experience. The images will be stronger, more intense than our signature boudoir, but the Experience part will remain. You won't be thrown in a photo session, you will be pampered from knowing what to expect to having your makeup done. After all, this is how we like to do things!