Pregnancy Photography: How Much Do You Want To Reveal?
Your Pregnancy Photos Should Reflect What You Really Want
Pregnancy photography is, more than portraits themselves, a matter of personal taste. During your pregnancy we know you are a woman –as you will always be, don't forget about it– as well as a mother-to-be. This is why understanding what images you really love to see from your pregnancy photography Experience is so important. Some women wants to see themselves for the women they are, some others wants to portray the bump and the baby as the most important part, with more classic images.
There is no right or wrong, we had the pleasure to photograph women who loved their curves wrapped in leather harness (as Kate Moss in LOVE Magazine) as well as in silky dresses. The best option, in our opinion, still lies in showing those fabulous curves! A wrap-around dress, a nice piece of lingerie or nothing at all will help you show that beautiful bump for your pregnancy photography experience, always respecting your style.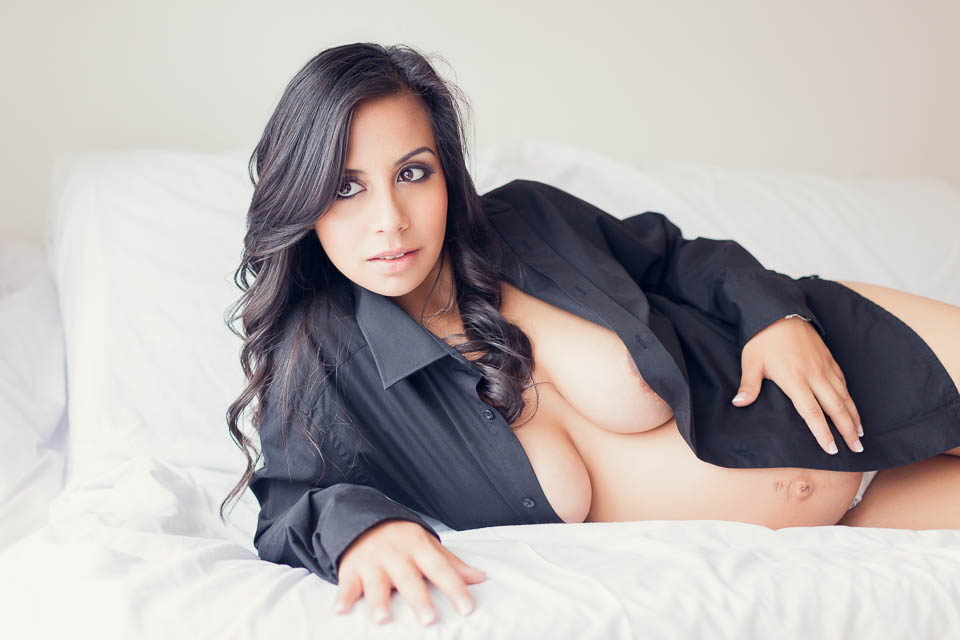 Completely Dressed or Totally Naked. Always In Style!
One of the huge differences between Boudoir and Portrait is the level of skin showing. We focus our energies and experience to capture you for the beautiful woman you are, with you wearing a lovely blazer as well as being naked. Our expertise will ensure a classic, elegant look out of every image. Your pregnancy photography experience is no different from the other styles we do and it is based on who you feel more while carrying your baby. Some women felt like the quintessential woman and wanted to be photographed beautifully naked as they loved it, others felt more like mothers, and wanted something more modest, to be shown to everyone around and to be hanged on the wall.
In my personal experience I feel that mothers-to-be who wanted the best of both worlds, daring to have their skin revealed in some of the shoot and a nice dress for others, went home the happiest. This, of course, is a man's view on the matter and I will never be able to experience the shift in hormons Fabiana and every other mother-to-be go through during the months of pregnancy.
As always our Experience come with a bespoke mood board that will set the style you want for yourself, as we want you to Love your photos, being of your pregnancy or not, and you are in charge of the feel you want from them! (But be careful what you upload on facebook!) :)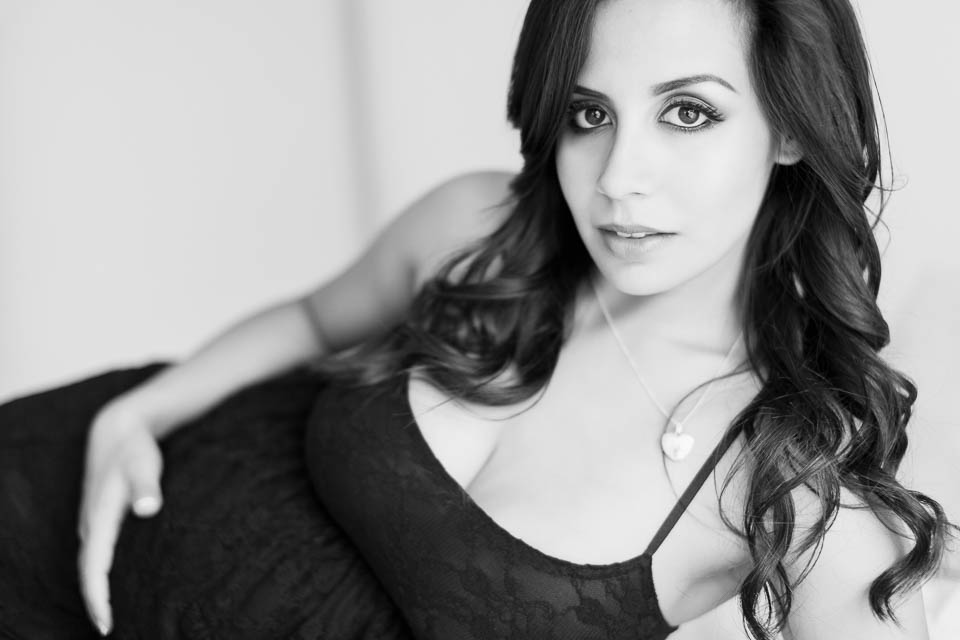 Pregnancy Lingerie
As portrait and boudoir photographers, we are aware of the importance of having the right lingerie for a shoot, but as parents we are also aware of the challenges of finding a bra that fits comfortable a growing breast. These two things together generally push us to suggest lingerie that are very soft, without any underwire and that looks great. Not necessarily we suggest to wear a maternity set (even if there are some fabulous choices out there as Milk for example), as they are created for comfort, not for their look. A garment that can be tied behind the neck, with soft lace and a band in silk is absolutely gorgeous, and if bought with the future in mind can be used even after the birth of your little one.
Try to avoid those lovely underwear set you had before the pregnancy if they are too tight: a garment which is a couple of sizes too small, especially a bra, will not look great in an image.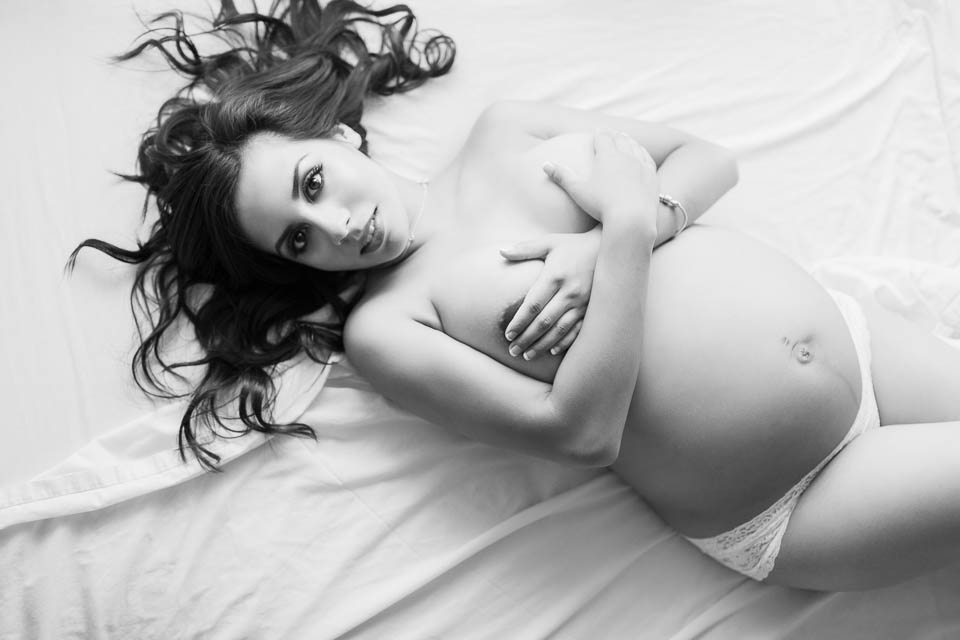 When should I have my Pregnancy Photography Experience?
One point of reflection about your pregnancy photography should be on when to have it. Reality is that there is no date set in stone for everyone, as it depends on the grow of your bump! The best photos will be when the bump will overcome the breast line, becoming more prominent, so generally, as rule of thumb, this happens after the sixth month. Again, this is a generalisation and we book our Pregnancy Experience with a lot of flexibility. The deadline for the shoot is generally the 36th week, after which the bump will be big enough not to allow you the same ease of movements. And let's be honest, you don't want to miss your photos if your little one decides to pop out a little bit early.
Summarising, as rule of thumb, we suggest your pregnancy photography experience to be between the 32nd and the 36th weeks.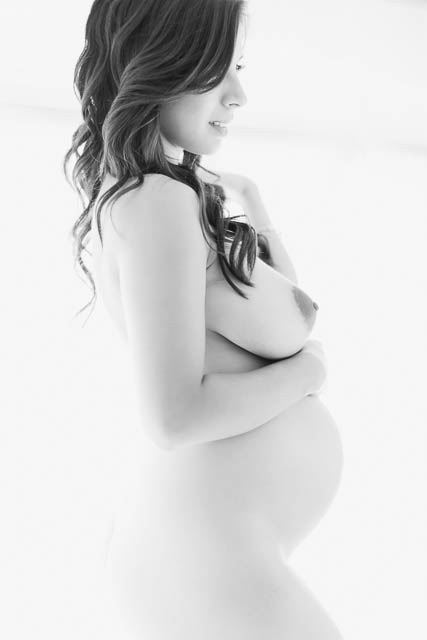 Did The Picture Of Demi Moore In Vanity Fair Shocked You?
It was 1991 when Annie Leibovitz photographed a pregnant Demi Moore completely naked. That beautiful shoot ended up on the cover of Vanity Fair, and it made history. It was more than 20 years ago and the public opinion was split, however today implied or nude images of pregnant women are still frowned upon by some. Our take on this matter is very simple: as long as the nudity is tasteful, we love it. The love of a pregnant woman for her bump, the gentle curves in her body, her radiant skin, when shown correctly, creates such powerfully emotional images.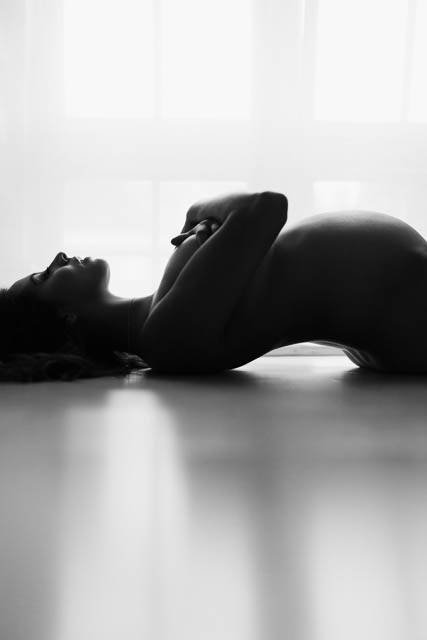 What About You?
What about the images You want to see of yourself? What do you want to see in them? Leave a comment and share with your friends!