The Most Spectacular Types of Wedding Dresses For Your Body Shape
If you're anything like me, I can struggle to find clothes to suit my body shape… ALL THE TIME. So, the prospect of finding the perfect types of wedding dresses for me has always been a bit daunting. Yet, after some in-depth research and comparison (hmmm… trial and error), I've put together a list of the most amazing types of wedding dresses for YOUR body shape!

It's the combination of practicality and personality that we need to feel our best on our wedding day! Have a scroll through the best types of wedding dresses, and the other vitals to consider before investing in your dream dress…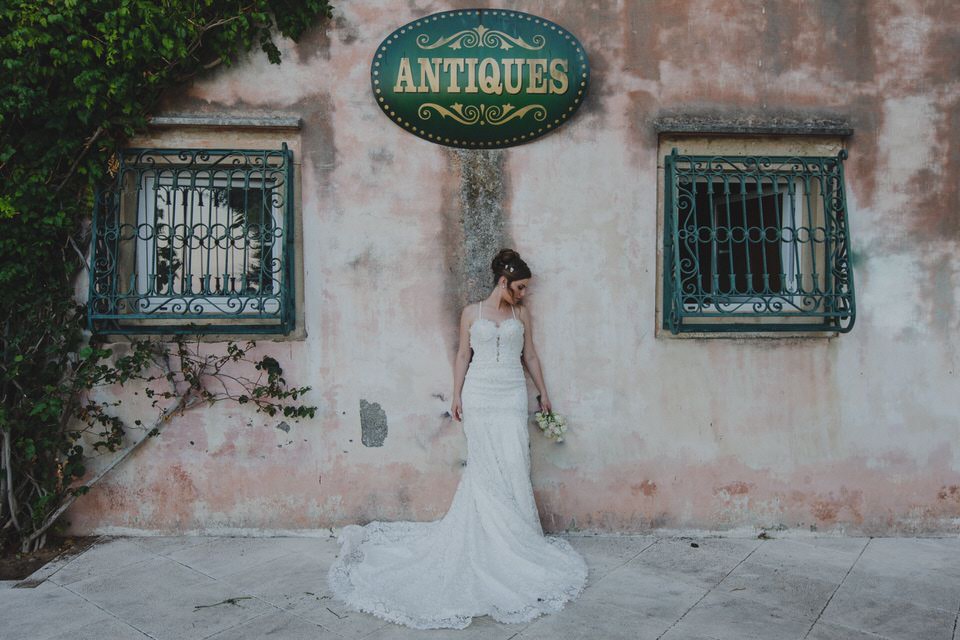 Mermaid
Best for: Hourglass brides who are dying to show off their curves!
Let's get things started with none other than the beautiful mermaid. You'll notice with most conventional types of wedding dress styles, they look aesthetically very close to their name (helpful that, hey!). This a very flattering style as its long length and curve-hugging features create a truly gorgeous silhouette.
Avoid: If you're not looking for the types of wedding dresses that can feel constricting. You won't have a huge amount of movement in the mermaid.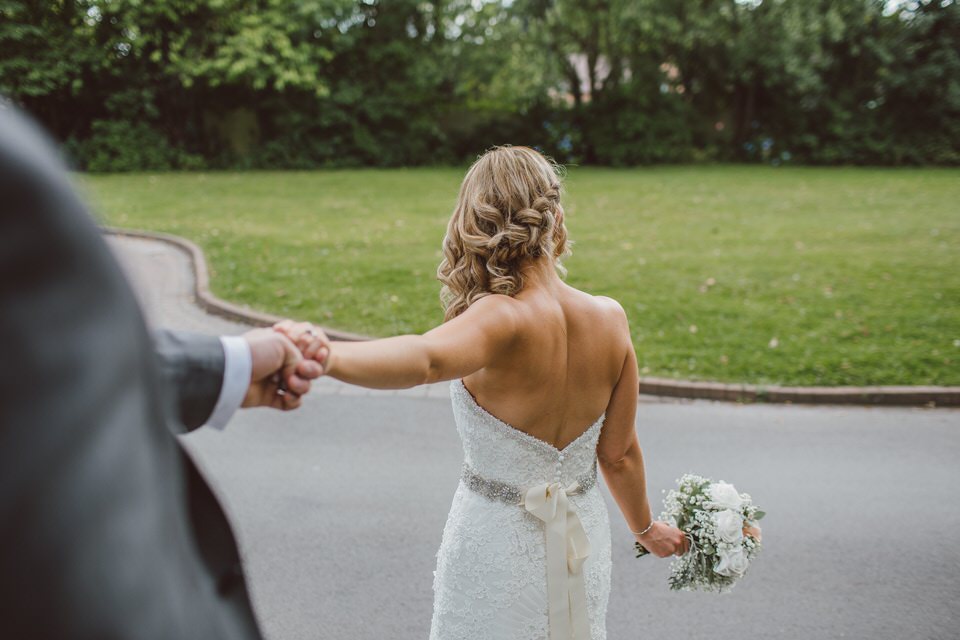 Column
Best for: Petite brides who want to highlight their svelte figure.
Again, the column does what she says on the tin. These particular types of wedding dresses focus on brides with a slim figure, and follows their natural body shape. The column is an elegant choice of wedding dress, with a formal and classy touch.
Avoid: If you're curvy around your bottom. These types of wedding dresses can make your figure appear imbalanced.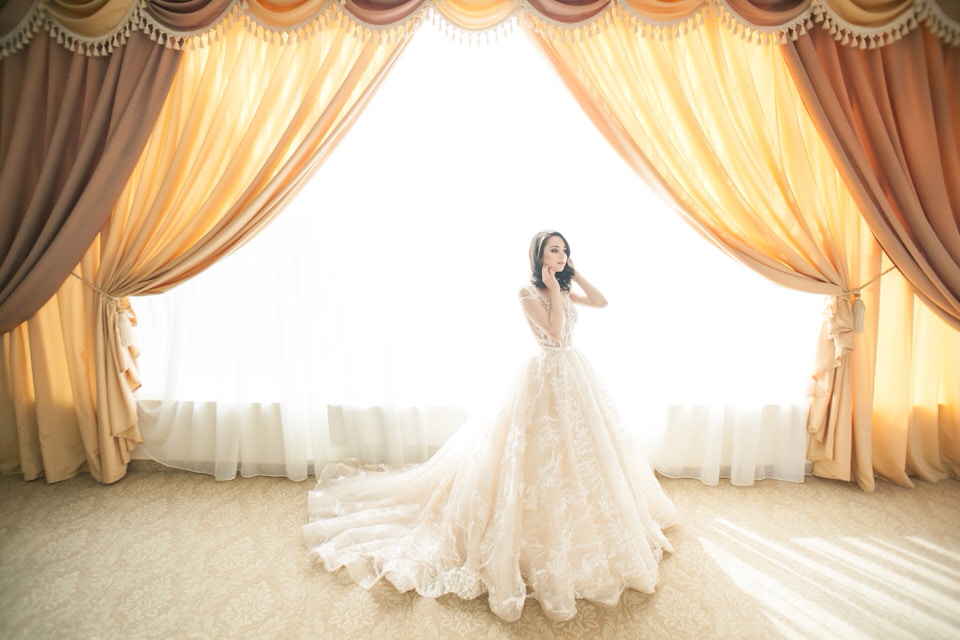 Ballgown
Best for: Athletic brides who want to create a more feminine silhouette.
The ballgown is THE classic wedding dress. The one we all doodled on paper in our childhood and dreamt of wearing one day. Nowadays, there are so many unique types of wedding dresses… the ballgown can get overlooked. Distinguished by her cinching waist, and full skirt, the ballgown is a true princess' dream.
Avoid: If height is not in your favour, as this wedding dress could drown you in all her glory!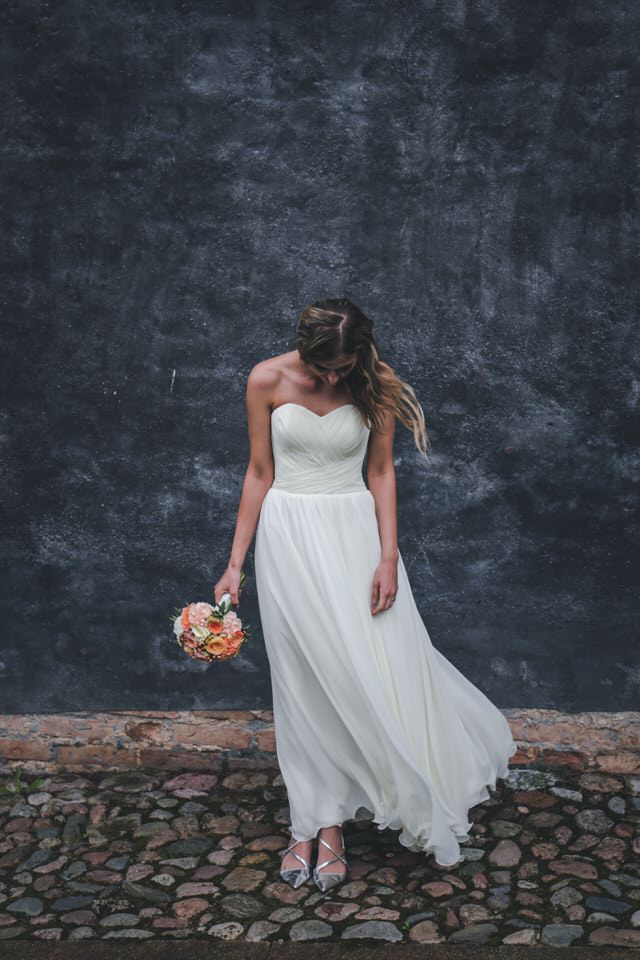 A-Line
Best for: ALL brides (without generalising too much hehe!)
Although considered one of the safest types of wedding dress, the A-Line is a trusty number for a reason. As her name indicates, she starts narrow and flows down to the bottom… creating a truly favorable "A-like" contour for any body shape! Additionally, these types of wedding dresses are continuously modernized…. so now, there are many neckline options too!
Avoid: If your aim is to bowl your partner over with pure sexiness. While this dress will flatter almost any body shape… it will not achieve the jaw-dropper effect you may well be searching for!
Still looking for a little confidence boost pre-wedding? Have a read of How To Feel More Confident In Your Wedding Photos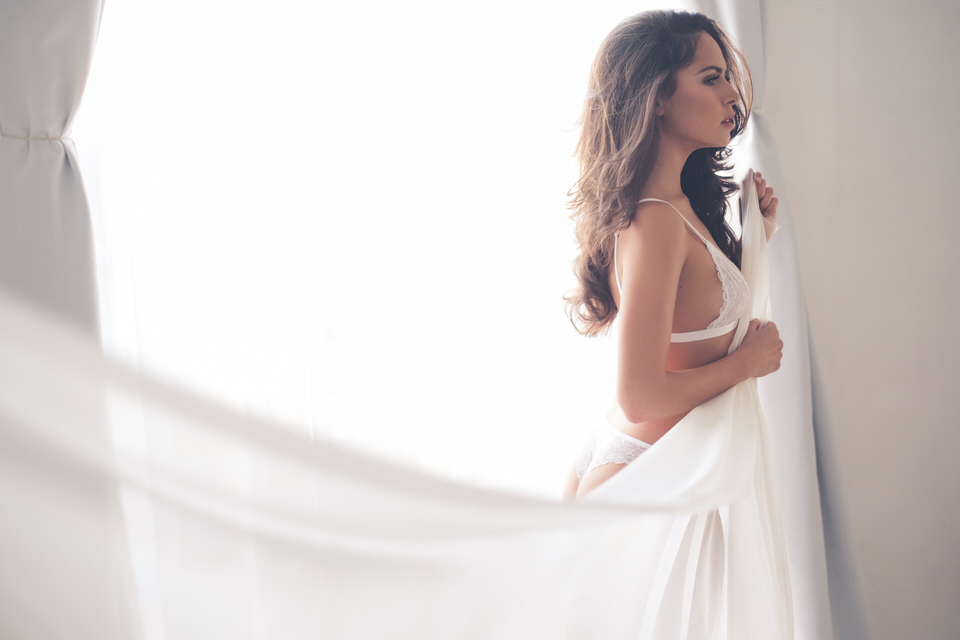 The Designs and The Materials
With the many styles created for these different types of wedding dresses, it can be a minefield. Especially when deciding on the actual design and material for your body shape. A few things to consider are:
Aesthetically, what pleases you? Do you like a minimalist style, or prefer something visually bold?
In day-to-day life, what is your style?
Have you considered what materials you would like your dress to have?
All these are valuable questions to consider when searching for your wedding dress! Are you an undercover eccentric who is dying to stand out? Then go for chiffon as a material that can create awesome designs. Rather a bohemian queen who wants to have all things flowy? Consider lace – it is a classic connection to the boho lifestyle. Or are you a very sophisticated lady, who wants to feel effortlessly beautiful? Then silk's your winner!
Taking the time to decide what types of wedding dresses will make you feel like a million bucks. My advice? Log into our trusty friend Pinterest, and make a mood board. Or have a peek at one of ours here.
Pin all types of wedding dresses to a board, head down to your local bridal shops and show the merchant. They will be able to help you find EXACTLY what you're looking for, for you AND your body shape.
Want your wedding theme to work well with your dress? This may interest you: How To Personalise Your Wedding Decor, And Why It's So Important To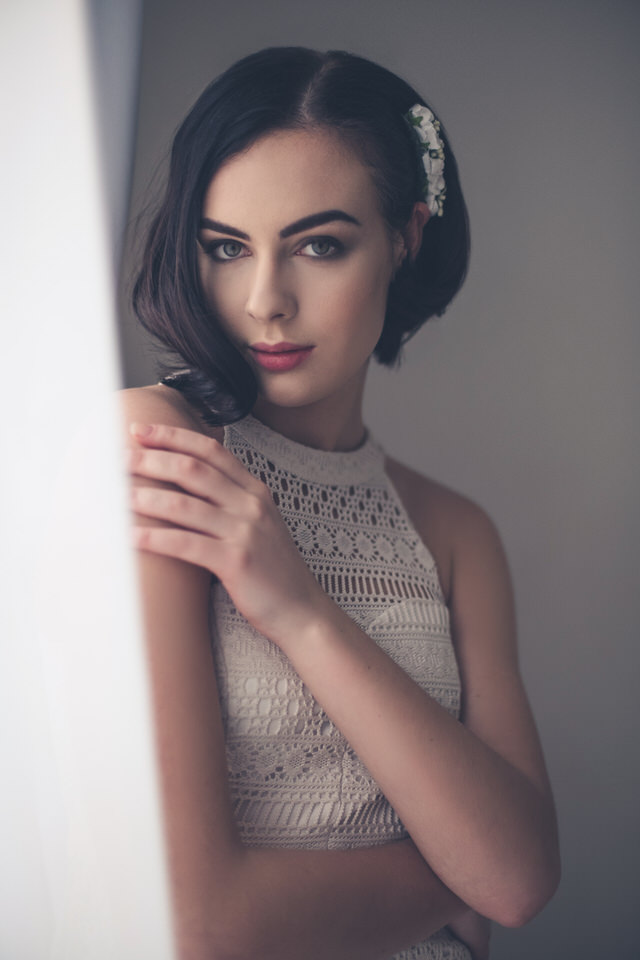 The Accessories
Lastly… (as a little afterthought), accessories are something to consider for your body shape. When you finally have your ideal wedding dress, you will need to style it. Is it bold enough to stand on its own, without jewellery? To flower or not to flower? (I can hear all the boho queens squealing FLOWERS!!! from here)… And, do you need those 6-inch stilettos on your wedding day?
Depending on the varied types of wedding dresses out there, you will need to consider all these things to match. A post dedicated to pre-wedding planning may help here: Time To Plan Your Wedding? Here's What You Need To Know!
One accessory that cannot get disregarded is, of course, lingerie! If you want to look and feel your absolute best, then consider it as important as the dress itself! Once you've identified your body shape, and which type of wedding dress is going to be THE ONE… then it's time for the real fun to start! Remember, bridal lingerie is far more than an old garter… and this is your opportunity to keep a surprise under wraps for your newly-wedded partner!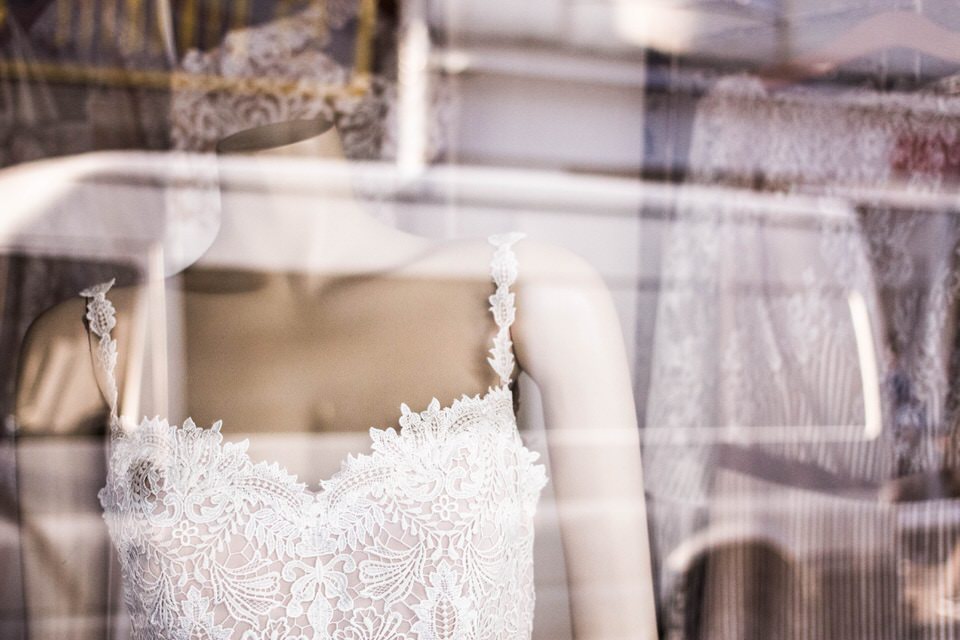 Looking for more wedding lingerie ideas? Download of our FREE eBook on…The Most Breathtaking Wedding Night Lingerie To Consider For The Best Night Of Your Life
If you enjoyed this post, and have some more tips on finding the best types of wedding dresses designed for your body shape… leave a comment below!