5 beauty mistakes that make you look cheap
The way you look shows your sense of style to the world, and every single one of us wants to be recognised as women with great taste. It does not matter how expensive what we wear and the make up we use are, there are still some bad beauty mistakes that can make look cheap.
Whatever the budget we want to invest in our look, for me, looking cheap is never – ever! – a good thing.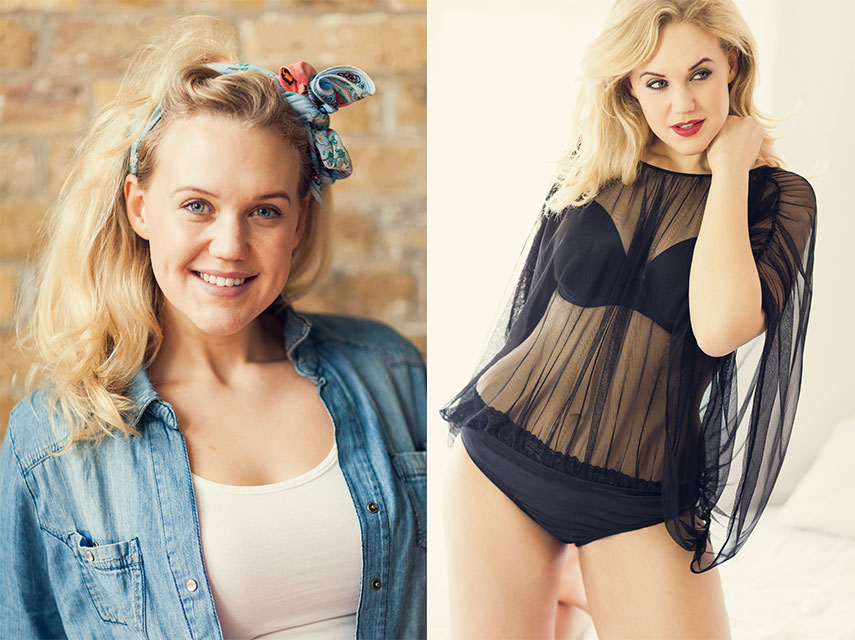 Too much perfume
Smelling like the entire perfume department of Selfridges is not cool.
It can be the most amazing, alluring, fragrance ever, but too much of a good thing inevitably becomes a bad one. Too much perfume is one of those beauty mistakes that can kill others' perception of you.
It does not matter how polished someone's look is, if they use too much perfume people may think it can be a cover up for poor personal hygiene… Yes, people share this idea a lot.
I personally find strong perfumes not only irritating, but they actually give me actual headache. I cannot physically stay for longer than a couple of minutes to someone who wears a strong perfume, let alone spending proper time together. It becomes an unpleasant experience for people that surround us.
Tip. Perfume is one of the most personal beauty choices, however, here the say "less is more" is very appropriate. Spry a small quantity on your neck and on the internal part of your wrists. It is going to be more than enough.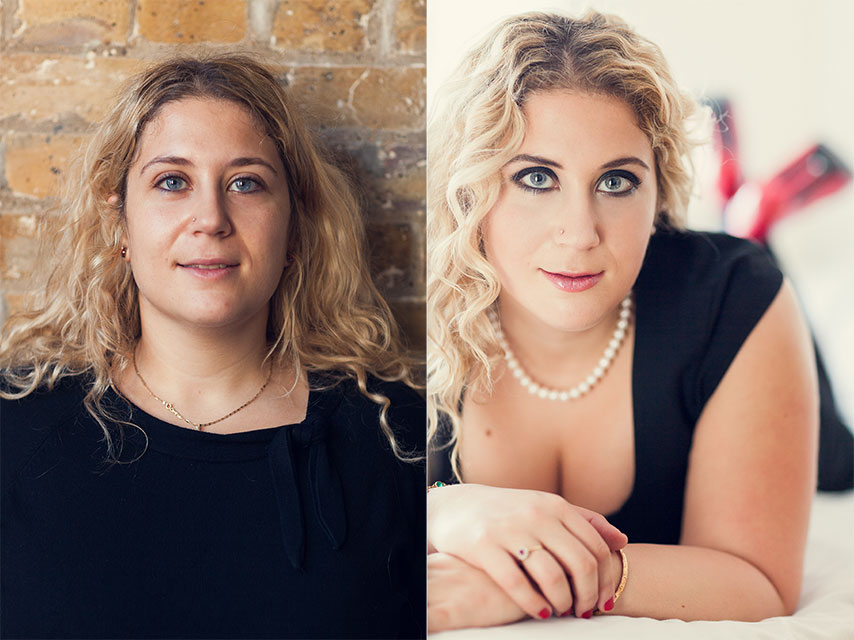 Thick and clumpy mascara
Do you remember that episode of Friends where Chandler briefly dates Rachel's boss and cannot stand her clumpy mascara? That's it. It is a beauty mistake that makes the person look cheap. It gives the impression that the make up is not fresh, and also, it makes you look tired.
Tip. Invest on your mascara. It does not have to be super expensive, but it needs to be a good one that keeps your lashes separated and neat. The secret is in the brush.
I personally love the inexpensive curling mascara "Ultra tech curve" from Kiko. In my experience, it is the best ever and it has never let me down. Not a single time.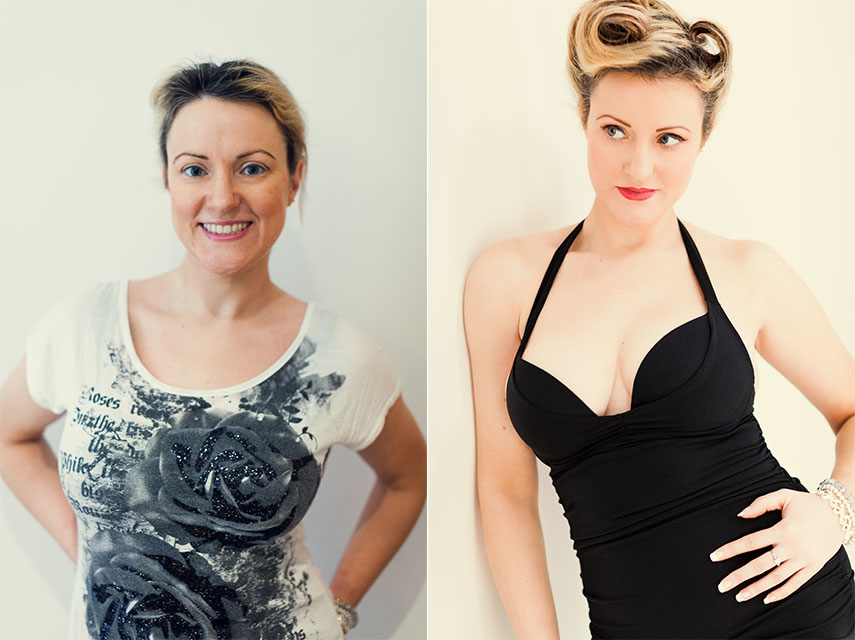 Bright and colourful make-up
With very few exceptions, wearing a colourful make-up is a beauty mistake that hits women at any age. Of course, it looks particularly unforgiving on mature women, however, it does look cheap also on younger ones. There are especially some creative combinations of Barbie-type look that scream "cheap doll" very loud.
Some of the looks created by highly skilled make-up artists on some quirky-looking models can be beautiful to see on the pages of a fashion magazine, but I find that it is the only exception to the rule.
Tip. Keep your make-up colour simple. Apply elegant shades of black, grey, silver and earthy tones and you cannot go wrong whatever your complexion and your eyes colour.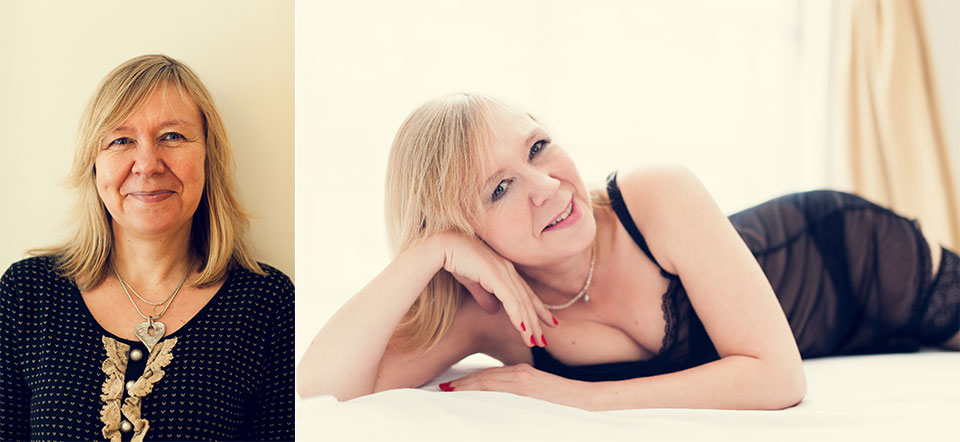 Eyebrows that are too dark for your hair colour
There is something fundamentally weird when I see eyebrows that are very dark on blondes.
The deadly sin is a combination of black-jet eyebrows that are shaped in a thin line.
I find that not only that it is a beauty mistake that can make you look cheap, it looks plain wrong. It is not flattering on anyone, not even Madonna.
Tip. Take care of your eyebrow and give them shape. Fill the natural gaps with a pencil that has a similar colour of your hair, or slightly darker to make them subtly visible.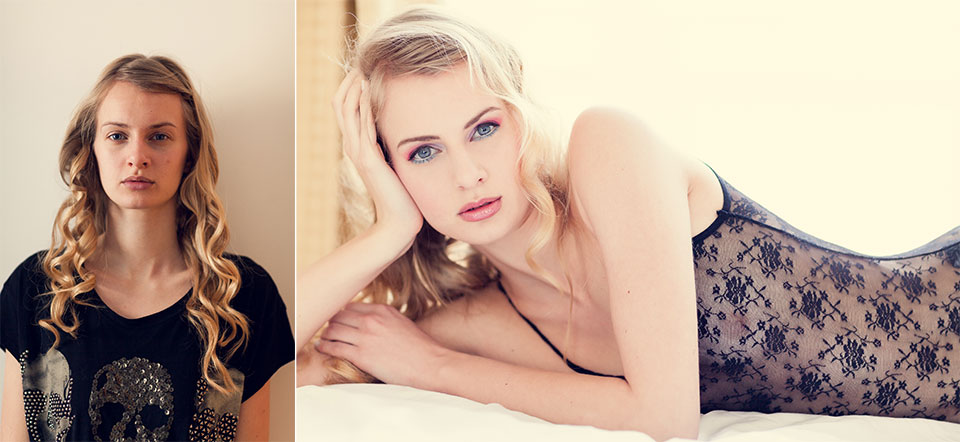 Visible line on the lips
Contouring lips should be a subtle job, and that means that the colour of the lip pencil used should be pretty much the same colour of the lipstick or just one shade darker.
There is something very 90s about this particular beauty mistake that makes me cringe a bit.
Maybe it will come back in vogue and be very trendy again, but I personally hope not to see it again.
Tip. Apply the lip pencil first to contour the lips and only afterwords apply the lipstick.
It is going to be easier to stay in the lines and the overall look will result neater. This is an especially recommended technique for the love-hated red lipstick that can be a bitch to apply properly.
Are there any other beauty mistakes that make you cringe when you see them?
Share your experience with us and let us know.