Boudoir Photography: 6 questions you should ask
How many times you have dreamt of having a beautiful portrait hanging on the wall of your living room? Maybe you would love a picture in black and white of a body landscape, and you are the only one that knows that it is your body. And you are secretly incredibly proud of it.
Having a picture of your body is a wonderful way of celebrating your femininity in a classic, stylish and artistic way, and that style of photography is known as boudoir photography.
It can be a daunting task to find the right photographer for such intimate portraits, and you need to know that they have what it takes to make your dreams come true.
First of all you need to love their style, secondly you need to feel safe.
But how can you make sure you have found the right photographer for your boudoir photography session? By asking the right questions.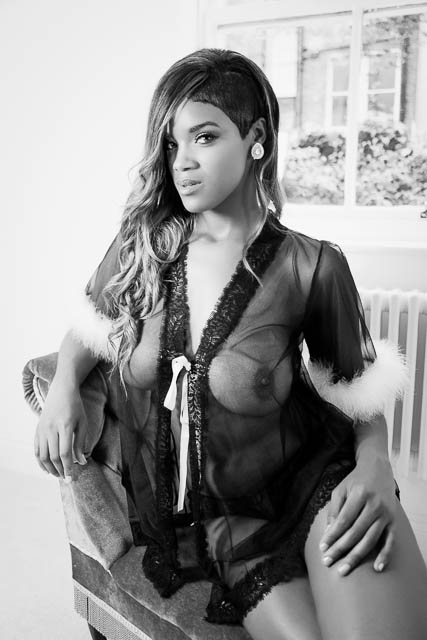 Question n. 1 – Why boudoir photography?
Starting with "why" tells you whether they do it because they are passionate about boudoir photography, or just because it is now a genre in vogue.
Passion for boudoir photography makes a huge difference in the end result you are going to get as a customer. There is no artist, for how talented that person can be, that is able to produce an outstanding result if they do not have a genuine passion for their art and for photographing people, and especially women.
Question n. 2 – Is there a make up artist taking care of my make up and hair?
This is a very important question. First of all, being pampered is part of the fun of having a boudoir photo session, and secondly being "camera ready" makes a huge difference in boudoir photography. Your skin will look smoother and will reflect better the light and look radiant. Not to mention that a professional make up artist will be able to highlight your best features while minimising small imperfections.
Boudoir photography is about celebrating your beautiful self, so you need to enjoy from beginning to end.
For the hair styling is my advice to have your hair done the day before the photo shoot and then let the make up artist do the last touches to make it look just great.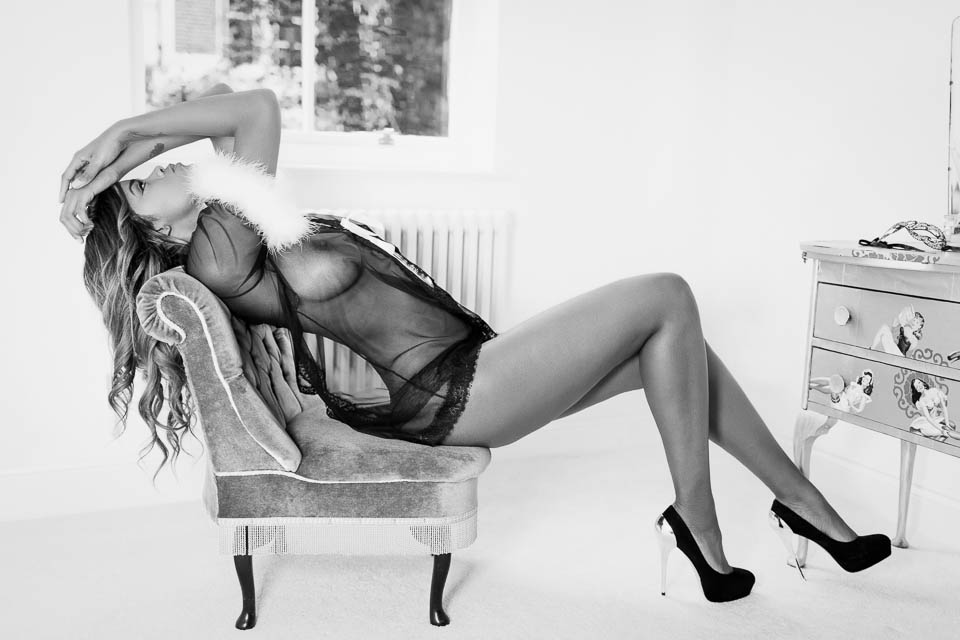 Question n. 3 – What is your customers' medium spending?
If you work on a budget, make sure you are not going to have surprises when dealing with professionals in boudoir photography.
Pricing is a very personal choice for every boudoir photography business owner and is depending on many factors, amongst which the cost of continuous education, equipment, products, hours of work, quality of service, etc. And so it is its pricing structure. This is because there is no industry standard.
You can range from Groupon deals that give away an entire boudoir photo shoot for as little as £19 to more than £5000 for a boudoir photography service.
What is the difference? Aside from the obvious replies like style and skill set, the answer to the next question will answer this.
Question n. 4 – What does your boudoir photography service include?
The most expensive boudoir photography studios are normally boutique studios. That means that they provide a customised service tailored on what you want as a unique individual rather than as having a standard that fits it all.
The focus of those boudoir photography studios – like ours – is to give their customers an experience rather than just a photo shoot. They take care of their customers and their individual needs from head to toe because a boudoir experience should be an enjoyable and empowering moment that you will treasure as well as your beautiful pictures.
The classic high turnover studio often they offer discounts and promotions through Groupon and similar websites base their business model on the number of customers coming through the door.
They normally have an allocated time for boudoir photography sessions, set number of outfits and backgrounds. The advantage is that they normally use artificial light, so the time of the day of the shoot is never an issue. On the other hand, having flash light can be intrusive and feel less natural. High turnover studios cannot have the luxury to build a proper relationship with their customers therefore they need to work quickly on set poses because you cannot override the next appointment.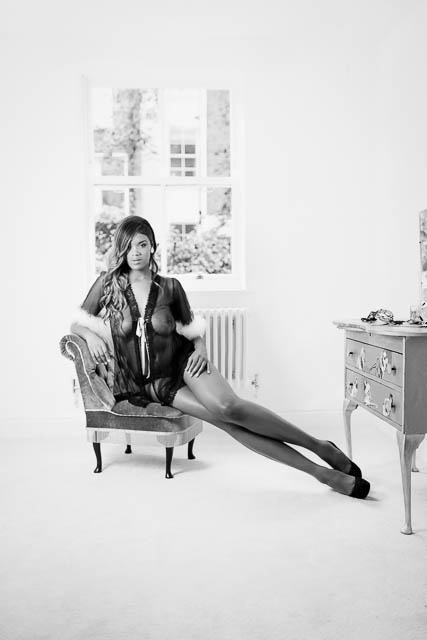 Question n.5 – Will my photos be retouched?
Very few people know that professional cameras have a different definition to the image and therefore it shows much more detail than a picture taken with your Iphone or a simple point and shoot. Keep in mind that the post processing style – for example a particular black and white conversion – is the signature of the boudoir photography style of the photographer you choose.
Maybe plastic doll style of retouching is a no no if your priority is your authenticity.
Question n. 6 – Where do my photos go? What about my privacy?
Normally in boudoir photography privacy is a must, but every professional has their own take on it. As boudoir photography professionals, it is our practice to never publish clients' images unless explicitly request to be featured on our website. There is a fair amount of customers that are happy to, but generally speaking their boudoir session and their beautiful images remain for their eyes only.
If you want to have the best boudoir experience and have wonderful memories both in your heart and in paper, take some time to think of what you want for yourself and make sure you ask for it.
Contact us today to find out how to start your path to rediscover your beautiful self.