Killer shoes for a killer look
Women often love shoes more than clothes.
The reason? If you have put some weight on, they will never tell. They do not shrink and are women's best friends because they are and always will make you look and feel gorgeous.
And of course I am talking only about high heels!
But which ones are the most sought after and give you a better shape?
Here is a list of my very favourite.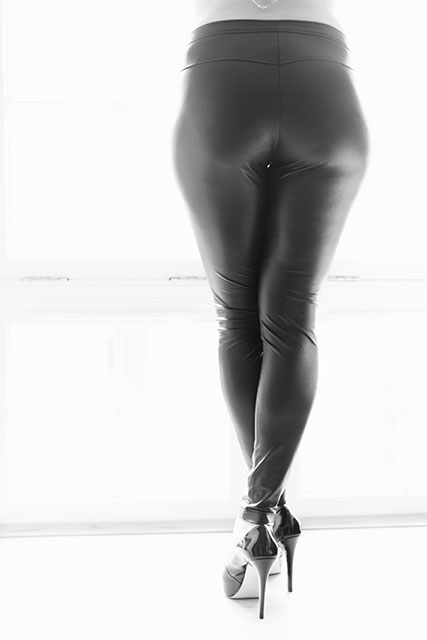 Platforms
If you think that high heels are unnecessary accessories just because you find them highly uncomfortable to walk in, please think back.
First of all, you do not need to walk in them at all. London is a the place where women carry their flats in their bags to walk and then they take out their real shoes to impress.
The first time I came across this strange habit I honestly felt horrified. How can you have your shoes in your bag? What for?
Then I soon got over it and accustomed to the habit. Perfect! And on the plus side my soles hardly got ruined at all.
In any case, if you feel you really need to make a stand and walk in high heels, platforms are the best for comfort and stability.
They look great and the weight of the body does not go entirely on the front part of the foot, but it distributes onto the palmmore evenly. In this way your feet do not get tired or in pain that easily.
Another reason to choose platforms is the actual length you can reach.
If you feel your height is not great and you want to give your figure and your legs a boost, definitively go for 5 inches or more. To be able to walk in those beauties, not wearing platform shoes can be a deadly mistake for your ankles.
Little Tip: having foot cushions pads always helps, especially if you have to stand for a long time (see weddings or dance floor).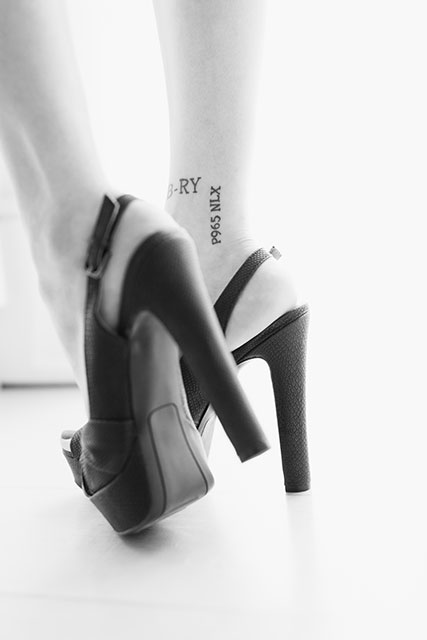 Sandals
High heels gladiators are amongst my favorite because they are incredibly sexy if worn with a simple dress and a bit of real tan. They show a naked foot that can be very endearing with some well applied nail varnish or – even better – a simple French.
Please please please do not wear tights underneath, even if nude colour. Call me old-fashioned but for me it is a style killer.
LIttle Tip: be weary of using them if you feel you have thick ankles; it can enhance the problem instead of helping.
Boots
I would always always wear them. In any occasion, with any outfits and in any weather. I would wear them even on the beach if I could.
Cowboy boots, knee-length, leather or swede I do not mind. Whatever. I love them all.
And in this case I am going to say yes also to flat soles.
I am sorry, I know that my brilliant husband Carlo strongly disagrees with me on this, but it is the only exception I happily make to high heels.
Needless to say that of course I prefer heels and surely they look sexier, but you can obtain a more relaxed and casual look without compromising on femininity.
Little Tip: unless you are really lean and tall, avoid ankle boots with skirts and dresses because they cut the length of the leg giving a unbalanced and odd look. You will look shorter.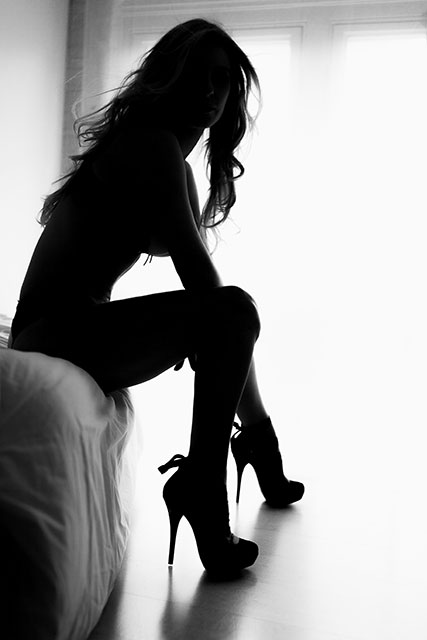 A word on heels
Now you have tons of different and creative heels to choose from, but not all of them might look ok for your body shape.
The important thing to consider is that slim heels make you look slender and taller. And as a consequence you legs will look the same.
I am totally with you in considering short heels for a question of comfort, but I honestly find them a bad compromise that does not really work. In my opinion, they look old and even worse, they make you look old.
If you feel that high heels are impossible to walk on, I am sorry to say that you simply have not found the right shoes.
I am a big fun of femininity and comfort, especially when it comes to my feet. But I am aware that I will have to spend a bit more to have good quality and the right support.
This is one of those cases in which I believe that going cheap can be harmful.
I am not necessarily talking about going broke for a pair of Laboutin…but hey that would be a nice present for Christmas, right Carlo?
Jokes aside, please bear in mind that walking correctly is fundamental to have good posture and for the health of your spine. So choose your shoes wisely.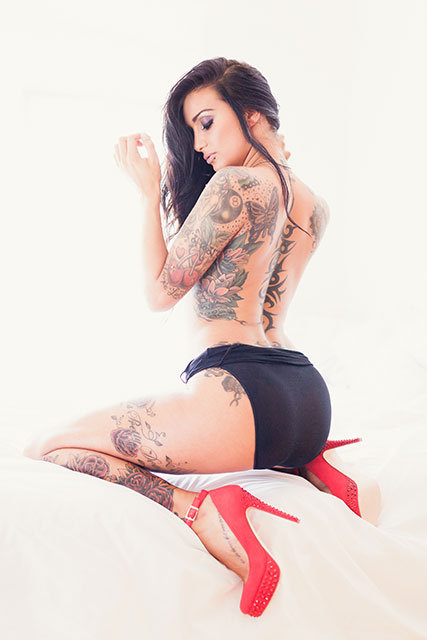 And do not forget that ballerinas can be comfortable but they look awful on anyone!
And what are your favourite shoes? Let me know by leaving a comment below.
And Thanks for caring.