How to choose the perfect bridal lingerie for your wedding
So you have your dress sorted and pretty much everything else is coming together nicely for your big day. It took you a while and some sleepless nights to choose the right wedding gown, but there it is. And it is Beautiful. But what to wear underneath?
It does not matter how many times you have been with your loved one, the night of your wedding is sex o' clock. You know your wedding night is a special one, and you want it to be really special for both of you.
Wearing the perfect bridal lingerie is a great start to make it truly unique and unforgettable.
But what do you need to keep in mind to choose your perfect bridal lingerie? Here there is my first hand advice on what to do.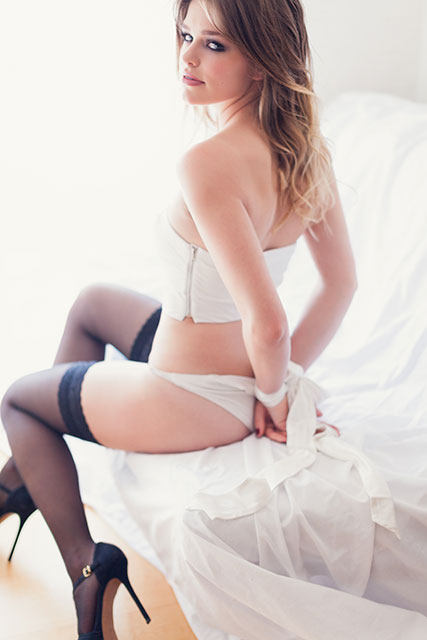 The right size
Before even starting thinking of colours and styles for your bridal lingerie, you need to make an appointment for a proper bra fitting.
Let's be honest, nobody wants bulges coming out of the bra, painful red marks or boobs popping out of the wedding dress. Even a woman slender as Rosie Huntington-Whiteley can look quite un-sexy if she does not wear lingerie – especially a bra – that fits her properly. And it is especially important to take care of these details for your wedding night where you want to look at your best even behind closed doors.
There are many places you can go for a bra fitting service, from Bravissimo to John Lewis, but our preferred choice is definitively the luxury lingerie boutique Dolci Follie in Notting Hill. Thy are the best we have come across for staff knowledge, service and quality of lingerie. Believe me, no matter what you have in mind, they have it. And if you are still confused, they will help you understating what you are after.
The right style
My personal advice is whatever person you are – more private or risqué – dare a little more. And do it in style.
It does not really matter if you are a lingerie lover or not, when you wear a quality piece you feel it on your skin and it makes you feel amazing.
I will be blunt here, but Ann Summers, La Senza and similar brands would not be the right lingerie choice in this particular occasion. They may be ok for the every day rush and to through into the washing machine without a second though, but generally they do not fit well and they look cheap. They cover completely your breast and squeeze everything there is with a questionable effect.
Sheer babydolls, lacy basques, silky gowns are all great companions. The important thing is to wear something that complements your figure and enhance your strongest points.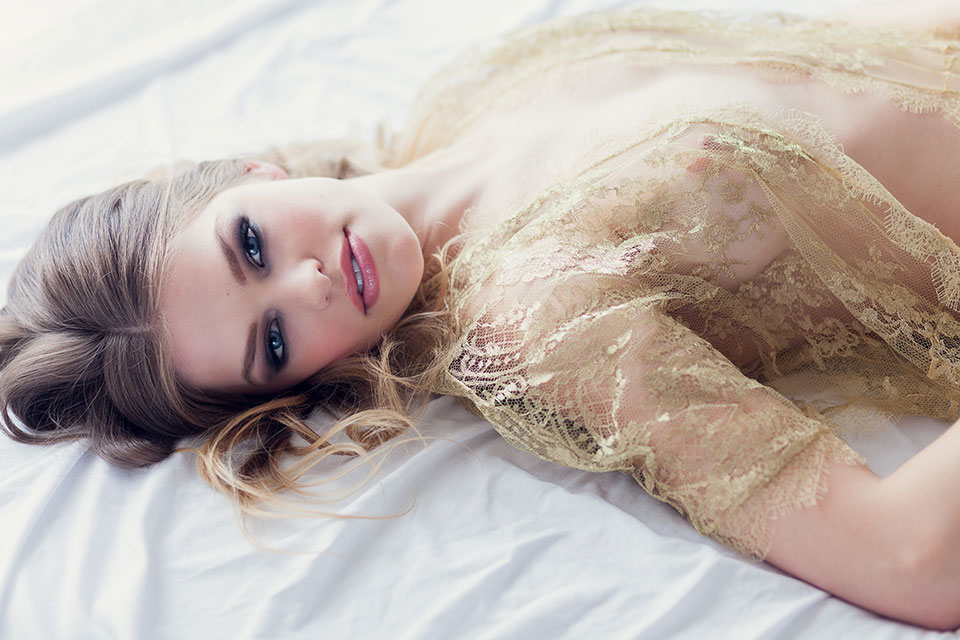 I have never really understood what suspender belts are for. To me they are a highly uncomfortable finger trap, but I also know that it is most men's sexy fantasy, therefore on your wedding night this piece of lingerie can be your greatest ally.
You may tell me that your fiancee is the "let's go down to business" kind of guy and never takes any notice of the lingerie you wear. If this is the case, wearing a suspender belt is the perfect opportunity for your to take control of the situation and slow things down a bit. It will be much sexier and fun. Play with his mind.
One last piece of advice. Suspender belts needs proper stockings. Please avoid hold ups like the plague if you do not want to spend 1 hour trying to fit them in.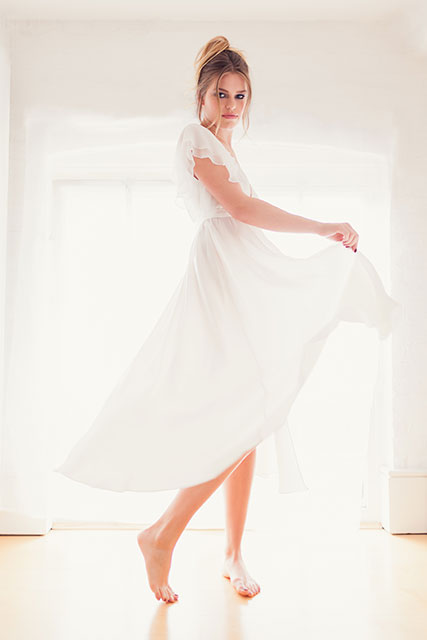 Make it memorable
He loves you and your body. And you should too. Much more than you already do.
Allow yourself to fully enjoy your sensual side and the fun part of any relationship. Be both playful and daring.
The lingerie you choose for your wedding night is an important detail of your big day and does not have to be left to chance.
Imagine to receive a gift, and it is wrapped in the most luxurious packaging. The ribbon is pure silk, the wrapping paper is soft, and every single detail is impeccably exquisite. You open the box and there is a brand new beautiful leather book. But then you start notice that the cover looks strange because some stitches are missing from the bound, the spine is loose, the corners are worn out, and it does not cover the pages as it should. I think you have got the picture.
Ever happened that you had to say no to someone special because you were not "prepared" down there? You really do not want to be in that situation, so think about it and have fun with your bridal lingerie quest.
By the way, when you find the perfect bridal lingerie you might want to consider having a bridal boudoir photo shoot to make your wedding night truly unforgettable. You will have time to prepare in the bathroom of your bridal suite while he enjoys your beautiful pictures… If you are still undecided, please visit our Pinterest bridal boudoir board to see some of our ideas on your bridal boudoir photo session and let us know what you think by Contacting us to discuss your bridal boudoir experience with us.
You and your special one are both going to love it! Guaranteed.