Kim Kardashian nude: Boudoir Photography in the limelight
Boudoir photography went into the limelight last month, thanks to a GQ editorial presenting Kim Kardashian Nude. It is not the first time that we see Kim Kardashian nude around the Internet. She can in fact be considered the queen of self promotion, second only to the Beckham's.
Everything about her is famous. Her make up, clothes, booty, husband, and her family as well. But while almost everything about Kim Kardashian is constantly on public display, something we had never seen before is Kim Kardashian nude boudoir style for GQ after having a baby.
She showed the world that is a yummy mummy.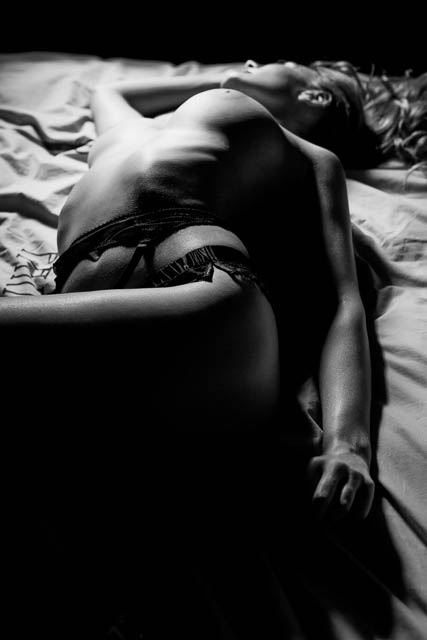 Why is Kim Kardashian considered so sexy?
A beautiful looking body is for me about having the right proportions and being fit and toned.
The popular hourglass shape is desirable for women because it enhances curves, that is what a body of woman looks like in nature. The bottom line is that it does not really matter how big your posterior is, as long as it is matched by big chest and a smaller waistline.
That is, in essence what Kim Kardashian's body looks like, and many other female idols of femininity and sexiness like Marylyn Monroe and Christina Hendrix are.
Being toned and fit is also a big part for the body to look attractive. It does not matter the size as long as most of the whole thing looks toned. And yes, having wobbly bits here and there is just plain human ladies. All of us have some.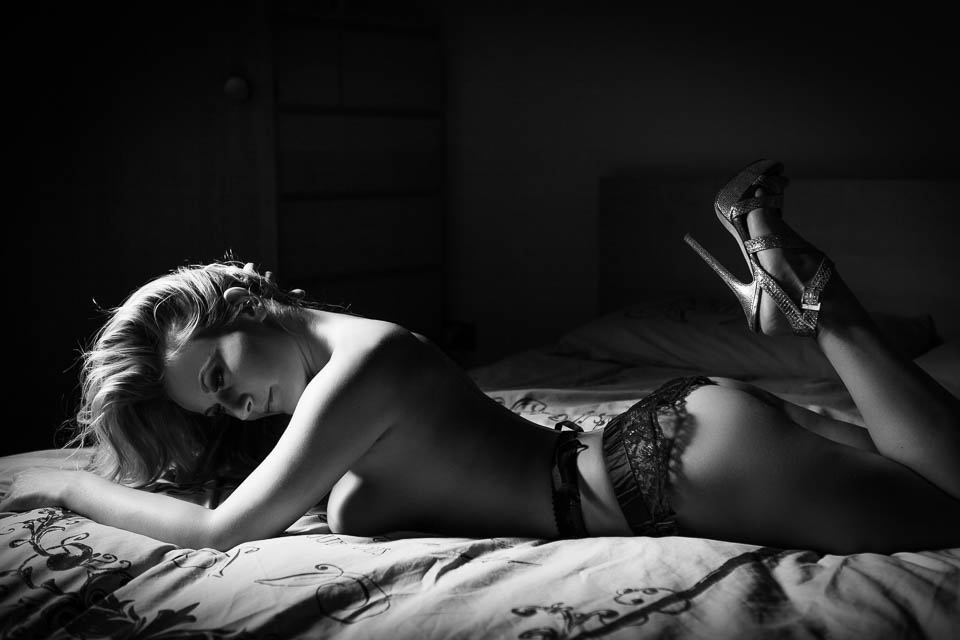 But the shape of the body alone does not make a person sexy. We have photographed tons of women with all the right things in the perfect place, but their lack of confidence was so tangible that it overrides their beautiful appearance.
Have you ever noticed a person that tries to melt with the wallpaper? No, of course not. But you noticed someone entering a room and owning it. Confidence is key. It really does not matter how you look as long as you have confidence. The way you hold yourself changes the perception others have of your entire persona.
So the reply is that Kim Kardashian nude or not is sexy because she is confident.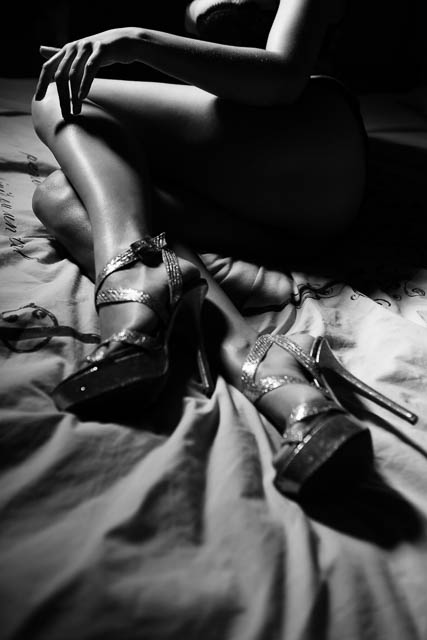 Have you ever read about her complaining about how big her booty is? Of course not, because she knows that what we may consider a flaw, can be one of our best assets. If we try desperately to hide what we are unsure of under formless baggy clothes, it would obtain the opposite effect of attracting attention of the wrong type. A negative one.
She is so confident that she enhances the staggering difference between her booty and her waist to make everything look more balanced. Well done Kim.
I am sure she has her own bad days in which she does not feel that sexy or confident, but in general she rocks her curves.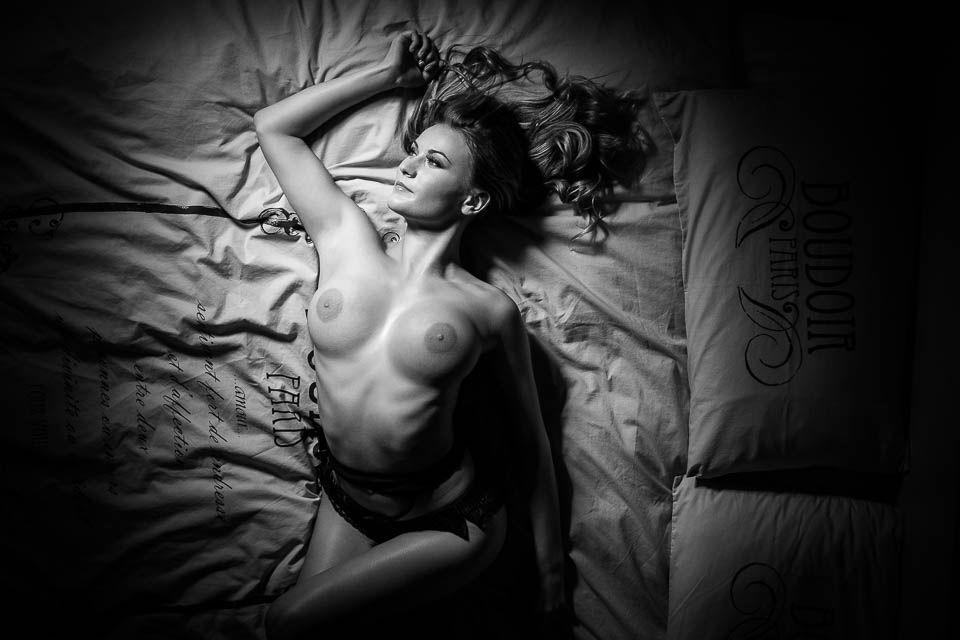 Why Kim Kardashian nude pictures trigger people's interest?
Boudoir style pictures are becoming very popular, entering the general mentality that it is ok to be pictured in lingerie or even nude as long as everything is done tastefully.
More and more celebrities are happy to pose nude because it is an artistic memory of how their body look like and it is a way to say to themselves and to the world "I have been working out non-stop, dieting forever, and now, look at me". And they are happy to pose nude when they are pregnant.
Everybody is proud of owning a beautiful body, right?
But Kim Kardashian went further.
She celebrated her body after a pregnancy and I respect her very much for that.
Many of our clients want a memory of their body before trying for a baby because they are worried they will not look as good after having a baby.
Another side of our clients are women that already had a baby, and are interested in investing in their children's photos instead of photos of themselves.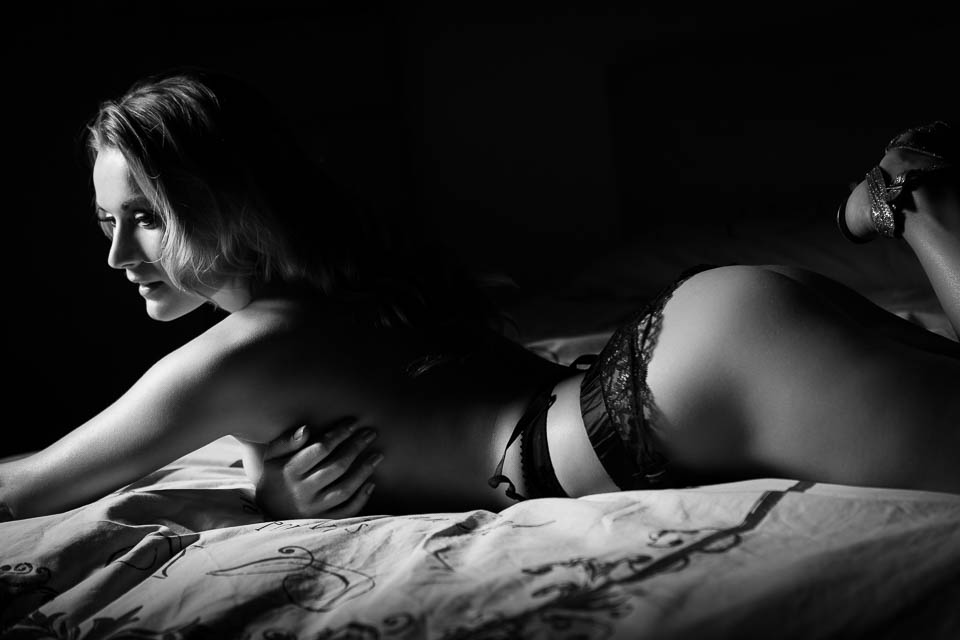 Being a mum myself I totally understand those insecurities about post-pregnancy belly (I am right with you!), but I believe that often we follow an impossible ideal of perfection that will never make us happy.
Some of us are luckier than others, and some others will struggle with an ideal of perfection that will take them down as women. Being comfortable in your own skin is priceless.
I am sure that Kim Kardashian's body is not perfect, and she as well complains about things she does not like about her body, but by posing nude for GQ shows that she is confident enough to own her body pre and post pregnancy and show the world – and herself – she still got it, and she is a beautiful yummy mummy.
We all should learn from her and start listening to people that love us for who we are, and not only to our heads that more often then not shoot us down.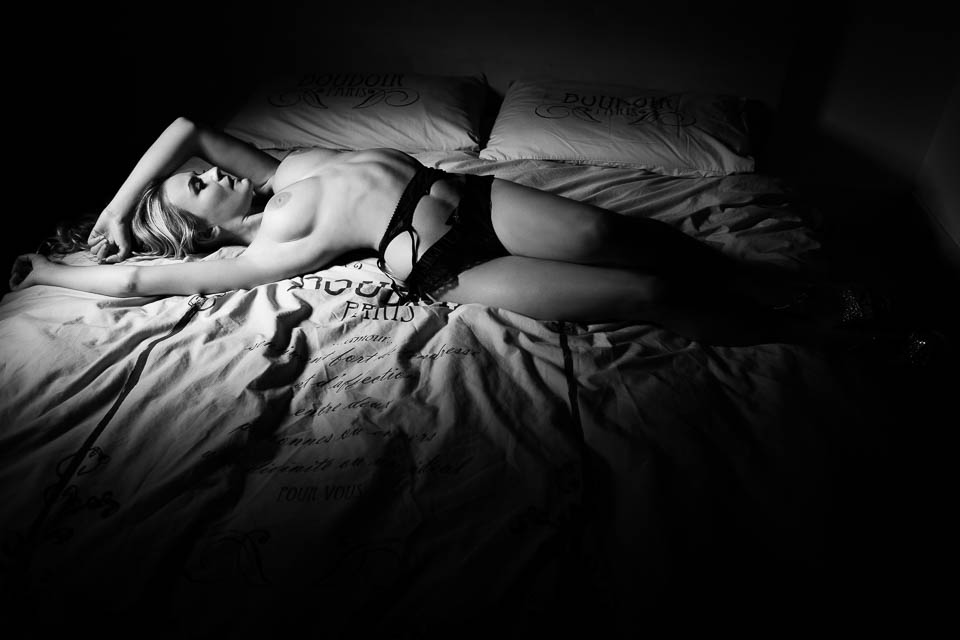 We need to shift mentality regarding what nudity is and on how our bodies look like after giving birth to our beautiful children, learning to love and enjoy every single aspect of who we are. With or without stretch marks.
Having tasteful pictures done nude can be one of the most natural, artistic, confident boosting and liberating gifts we can give ourselves. It is a wonderful way of celebrating being an attractive woman and a yummy mummy.
What is your view on Kim Kardashian's nude pictures? Would you do it?
Join the discussion by leaving a comment below.