Photoshoot Idea: why a white shirt is sexy!
As a generic photoshoot idea would be a nice black lace bra, maybe slightly sheer; however, in my mind, a better photoshoot idea is a simple white shirt worn on top of nothing else. Boudoir Photography at its sexiest. Our take of Boudoir Photography is that what is implied is often more important than what is shown, and a shirt is the perfect companion to reveal or to hide your body.
A white shirt on top of your bare skin is sexy not just for your Boudoir Photography Experience, but for your life, as well.
Do you want to know how and why a white shirt can look sexy on you, for your Boudoir Photography or for the comfort of your bedroom?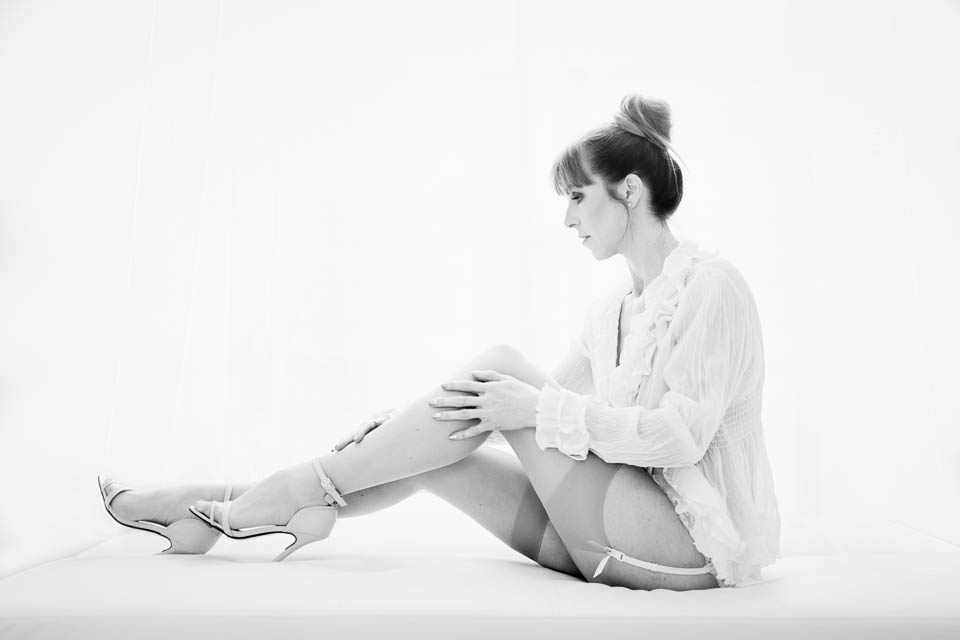 The White Shirt photoshoot idea: tight fit or one of his own?
The first decision to take is about the type of shirt to wear. You have two options: wear a nice, tight shirt, or wear one of "his" own, loose and flowy. A tight shirt may help you with your cleavage, but my personal choice would be for one of his overlarge shirts. With a white shirt on you are not obviously sexy. To me sexiness should not be wonderbra that supports your curves, it should be the innocence you can show. An overlarge white shirt is a great photoshoot idea for a Boudoir Photography session. It does not shout "Look at me, I am Sexy", it is a more subtle message that, if worn in the right way, is sexier than something "in your face". Moreover, wearing one of his garments is always sexy.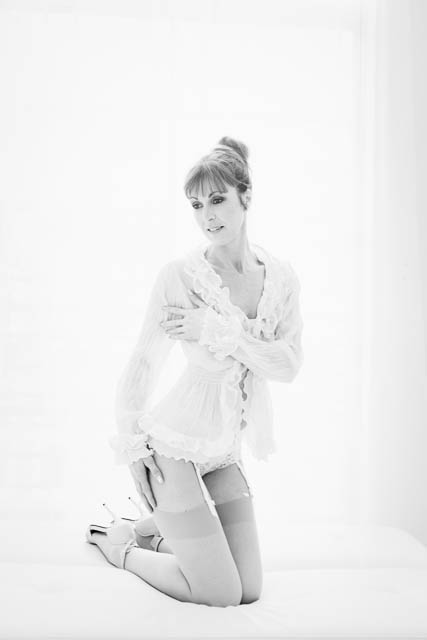 Innocence is Sexy
Being effortlessly sexy, mixing the innocence to the sexiness, is a winning point for women. Look at Marilyn Monroe: she was naturally sexy and she always looked innocent. The "being blonde" or "playing blonde" was one of the factors that determined her success. In the same way, being over the top is sexual, not sensual. Playing with men's mind, on the other hand, making them think and imagine before showing them anything, is a powerful potion. For a Boudoir Photography Experience, playing the innocent part, while implying some naked skin, is a powerful factor
Use this photoshoot idea for your next boudoir session: it will work wonders.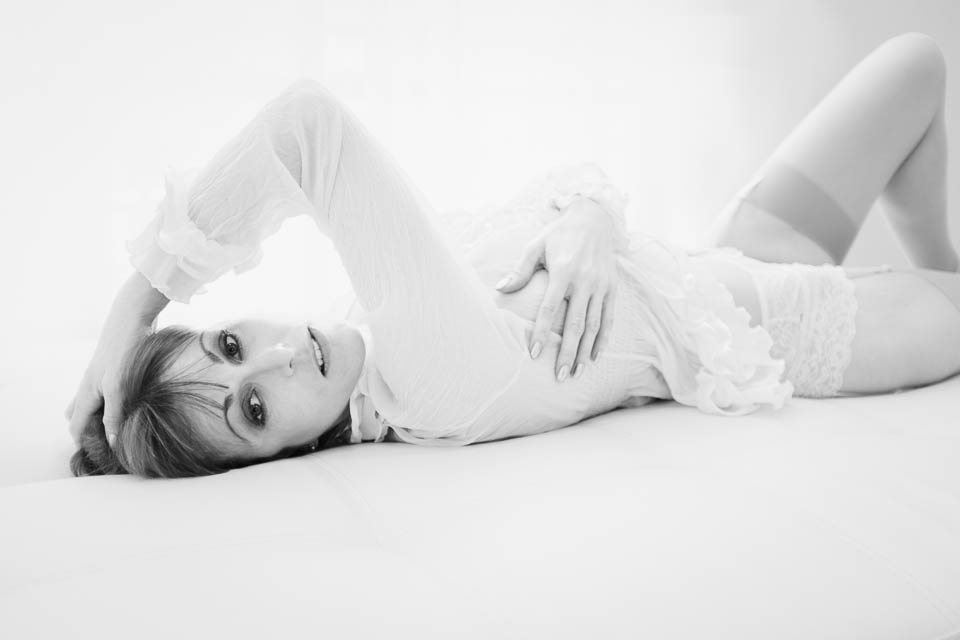 How to wear your shirt for a Boudoir Photography Experience
The beauty of an overlarge shirt is that it can be used in many different ways. It is up to you to decide how much to reveal and how much to hide. What about just one button open, low enough to reveal your natural cleavage? What about tying the end of the shirt, forgetting about the buttons? If you are more daring, why not leaving it open, just to show the side of your breast, while keeping your nipples covered? Of course, you can opt for a more direct approach, where the shirt can "accidentally" fall from one side, revealing a naked shoulder and a naked breast.
Don't forget your hands. They can be hidden inside the long sleeves, enhancing the innocent looks. Otherwise, you can roll the sleeves up to reveal your arms.
From a Boudoir Photography point of view, there is no right or wrong. There is You! In the Boudoir Photography Experience, we get to know every woman we photograph, and understanding who she is helps us understanding how to dress her, and the white shirt is just the most flexible garment we can use to shape you sexy!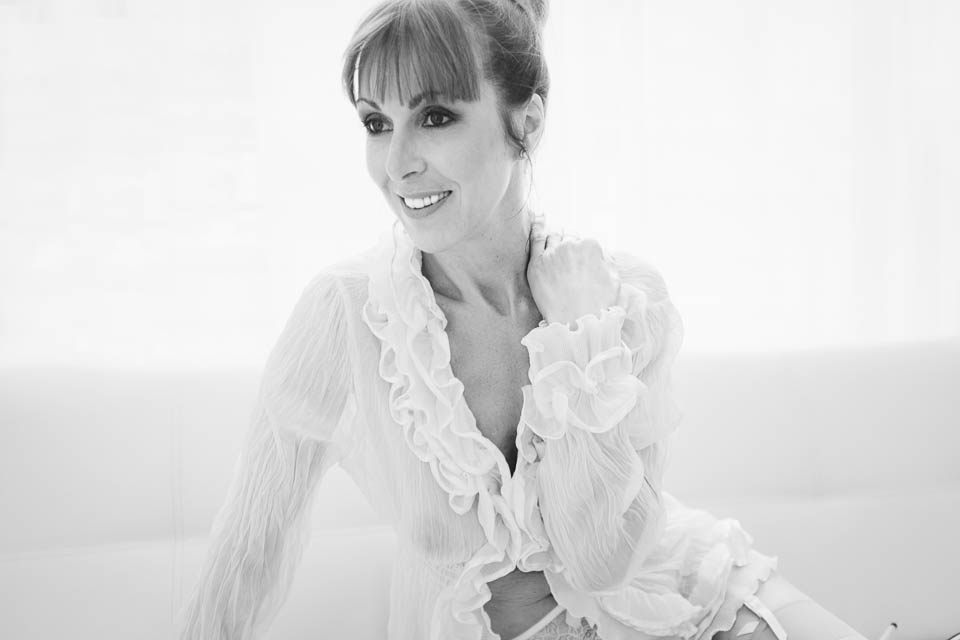 What to wear underneath?
In my book, white shirt calls for a daring look. You can choose not to wear anything at all, or just a pair of black lace knickers. Simply sensual. Wearing too much under his shirt doesn't make sense, does it? Keep it simple and let the shirt play its sexy role on you. Using lingerie underneath may be an overkill, as it would void the "innocence". If your style is more casual, a nice pair of coloured knickers and a funky pair of socks will do the job.
We generally recommend the style focussing on how much comfortable you are during your Boudoir Photography session.
Not too comfortable: Bra, knickers and shirt
Fairly comfortable: Knickers and shirt
Comfortable: Knickers and shirt, slightly more revealing
Very comfortable: shirt, revealing the nudity underneath, but keeping everything elegant
Wonder woman: what shirt? :)
What would your style be?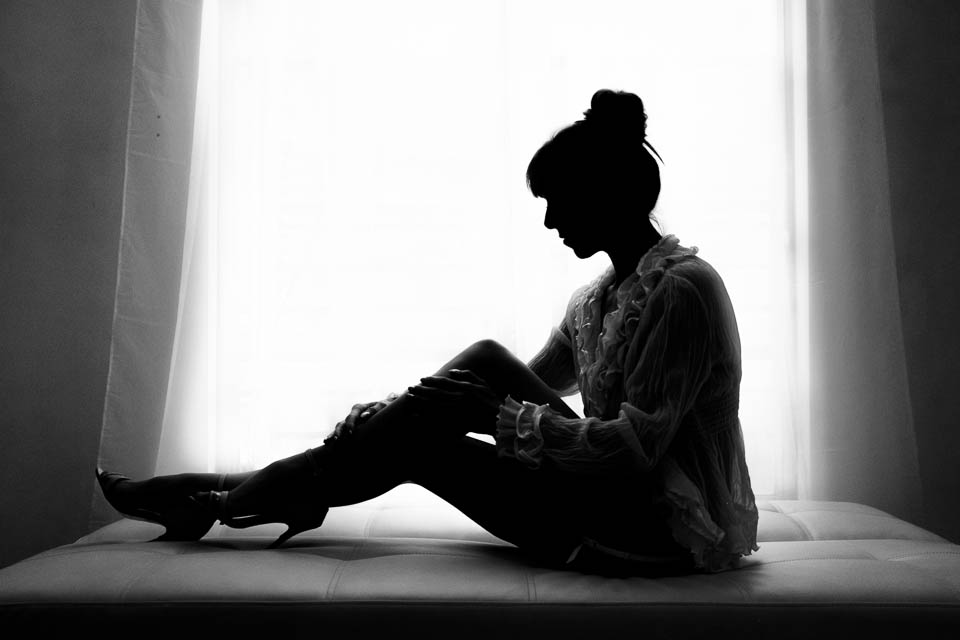 Why White?
During the Boudoir Photography Experience preparation, we always recommend bringing an overlarge shirt. We ask for it to be white, as to us "less is more" and white has many advantages for a Boudoir Photography session. White blends better with our minimalistic style. Wearing a shirt with patterns or colours may distract the eyes, while the white shirt will certainly keep the attention on you. Remember that a Boudoir photographs should speak of you, not of the garments you wear.
And whilst this is a photoshoot idea, why limiting it to your Boudoir Photography Experience? Why not using the same innocent sexiness in the bedroom?