How to stay confident during a boudoir photo shoot
Interested in understanding on how to stay confident? So, you must have decided to take the courage to be in front of a camera. Well done! Boudoir is like a good investment; you put some money and you reap much more of it. How to stay confident means that you want your interests in confidence back. At Faby and Carlo we stress that our clients can do nothing wrong when in front of our cameras. To stay cent you need to relax and enjoy. Nonetheless there are some tricks you can use.
If you haven't yet decided if Boudoir is for you, this article will still tell you something about confidence. Yet, I invite you to pick up the phone and call us. The fears you may have about boudoir may melt like snow under a Sicilian sun with just a friendly call
In this article we will underline a series of suggestions. They are going to help you to stay confident during the photo session. Of the various tips and tricks we give you, you will have to decide which one works for you. To make the most our of them you need to "let go".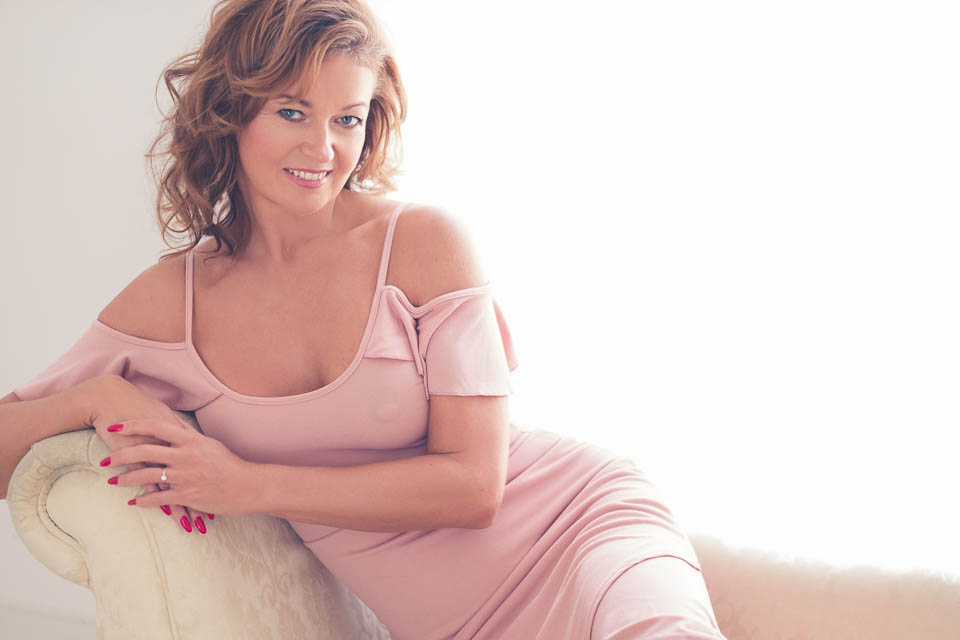 Trust your photographers
If you have picked your photographers, it is safe to assume a couple of things. First of all, you like their style. I would also say that you should have asked your photographers for an entire photo session as an example. So, in short, we will assume you did your researches. You are in the hands of professional photographers. To stay confident you need to remind yourself that you picked them. Trust is a defining factor in the way to stay confident. By the way: If you don't trust your photographers, are you sure you are doing the right thing?
You should also know that your trust is a win-win situation. AS photographer, there is nothing better than a woman that trusts me. With a trust relationship we are free to focus on what's important: you. And in trusting us to stay confident, you ease our job.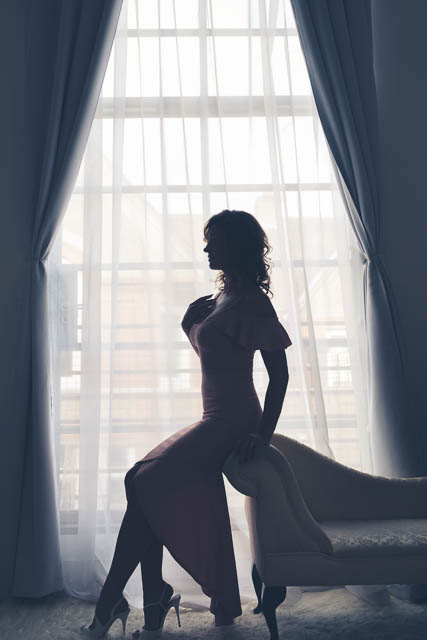 Play a role
I am sure that when you were younger you had one of those games in which you were invincible. You were the first female pirate to sail the ocean, or you were the most beautiful bride in the world. You were role playing, and in that moment you were the hero of the situation. Well, if you want to stay confident during a boudoir session, my first suggestion is to play. You don't have to be someone different from who you are. In the end the photos needs to speak about you. A confident you.
What would happen if you had the certainty that everything you do would succeed? How cool would it be if you were the hero of the story? Well, guess what? Good boudoir photographers know you are the hero of your photographs. To stay confident, behave as if your character could do nothing wrong.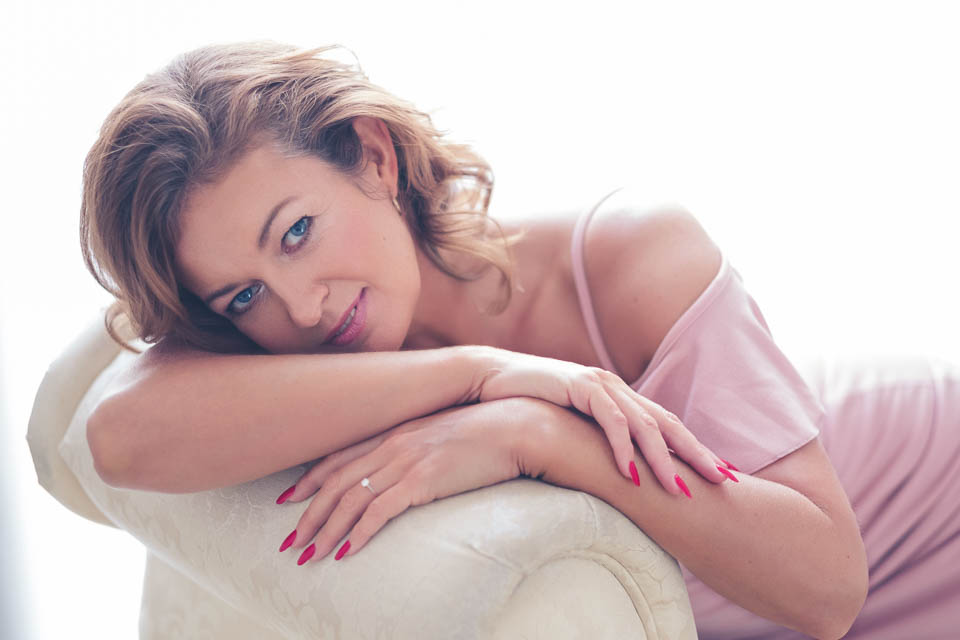 Drop your shield: nobody is here to judge
We have seen them all. In front of our cameras we had shy women and exhibitionists. No matter who you are, we have probably seen it already. And we don't judge who you are. The reality is that the more you fear judgement, the more you will be more focussed on holding your shield up.
Oh, and by the way… nudity is a natural thing. Boudoir photographers see it for what it is, not for its sexualisation. You are safe.
Wear what is more "you"
While Boudoir is a great moment to look sexy, don't forget about who you are. You should be yourself, even in what you are wearing. So, when you pick your lingerie, follow what Helen Mears, Head Designer of Adore Me Lingerie, says:
"Great lingerie should almost feel like an extension of yourself — it should suit your personality and give you that extra boost of confidence."
To stay confident during your boudoir session, you need to… feel like yourself. It is about being beautiful for who you truly are. The lingerie you are wearing is part of that "being you". Make sure to let yourself shine, and allow yourself to be yourself!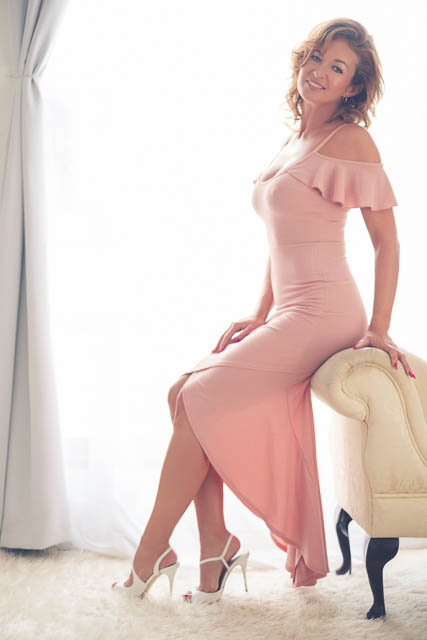 To stay confident, don't look at yourself
We are the harshest judge of ourselves. We have the tendency to compare ourselves. Alas, we picked Claudia Schiffer as role model (or Brad Pitt in my case). Yes, we set our bars pretty low, don't we? So, to stay confident, we need to trust the professionals we picked.
In my career I had countless women stopping in front of the mirror. Too many of them stepped in front of the cameras with less confidence. This is why we limit the number of mirrors in our studio. No, we don't trust women to be kind with themselves. We know that the women we see in you is more beautiful than the one you see. Let us show her to you. To stay confident you need to be kind with yourself. Let the photographers see you and capture you at your best.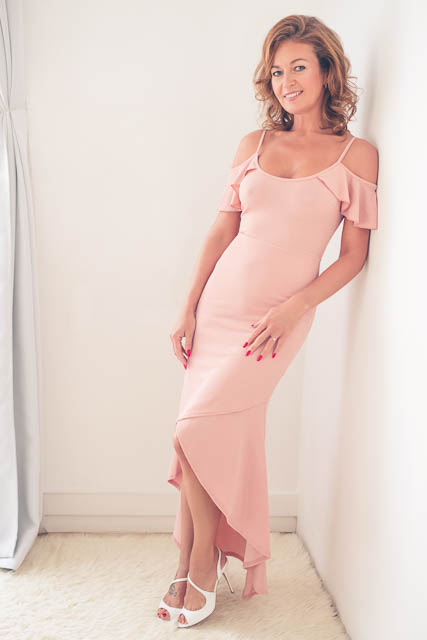 Say "Thank You" to compliments
Last week, on the pages of this blog, we discussed compliments. We mentioned that accepting compliments with a simple "Thank You" is vital to grow your confidence. Your inner voice may try to play the devil's advocate. Silence it and accept the compliments.
The way we act on compliments is more important than the content of the compliment itself. In thanking for the compliment you let it under your skin. If your goal is to stay confident, then compliments are a great way to achieve it.
Have fun
Please don't take yourself too seriously. We do not have a scalpel in our hands, but a camera. The more fun you are going to have, the less your will need to stay confident. It is incredible how women can let go of their hangups when they enjoy themselves!
If you haven't booked your session yet, let us know when we can call you. We will happily answer any question you may have!