The class is not just in what you wear
Fabiana and I have worked with many people, some of them models some women like you, and the more we meet fabulous characters, the more we have the confirmation that the class is not in just what you wear. Class is something every single woman has and our skill is to be able bring it out and show it in our boudoir sessions.
It is fair to say that every woman has a different way of expressing it and someone's class is so natural that capturing it is the easiest of the tasks.
I believe Esmé has been, up to now, the woman that better brought her class forward without the need of wearing stylish lingerie, and this has been an eye opener for us and should show that having almost nothing on you does not mean that your photos will be ready for a page 3 spread, at least not with us: for us Boudoir is feminine, intimate and classy, not glamorous.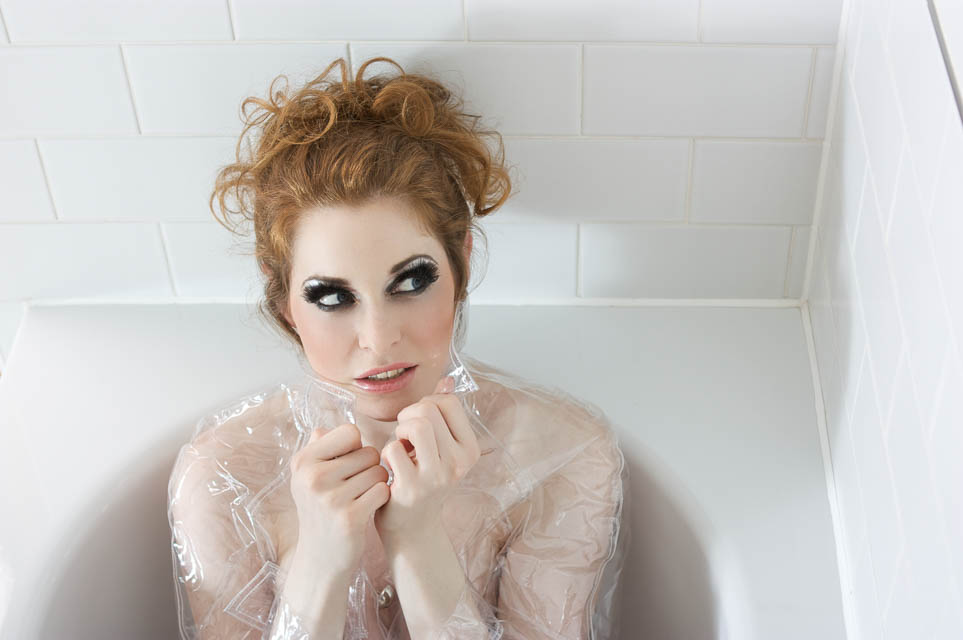 One of the most important thing when it comes to our photography is the message that our photos convey. We think that the reason to choose London Boudoir Photography should be the style of our photos, something you can hang on your wall and be proud of. Our style is for those people who would never think of appearing in a lad magazine, that simply is not our idea of Boudoir.
So, whatever you feel like wearing for your Boudoir session, the most important thing for a classy result is your attitude, the style that you have and that we know how to capture.
A big thanks to Esmé Bianco for being our perfect model on this website: she has been fabulous!
A huge thanks must go to our fabulous make up artist, Yvonne Mazurkiewicz, and our hais stylist Atsushi Ninomiya: they have done magic on our model!