The Thoughts of Mrs W
This week we have the honour and pleasure to publish the thoughts of Mrs W. The images linked to this article are not her photos, as her privacy comes first! Without further ado…
I am unashamedly sentimental. I have a loft full of old letters, keepsakes, photos of friends and as a mum we have albums and albums of photos of my daughter. First birthday, first Christmas, first day at school and so the albums grow year by year.
Why then was I worried that to have a photograph of myself seemed terribly vain? As I approach my 40th birthday, I wanted a record of 'me' – a little present from my 40th 'me' for an older 'me' to look back at and hopefully smile. Sentimental? Yes. And what's wrong with that?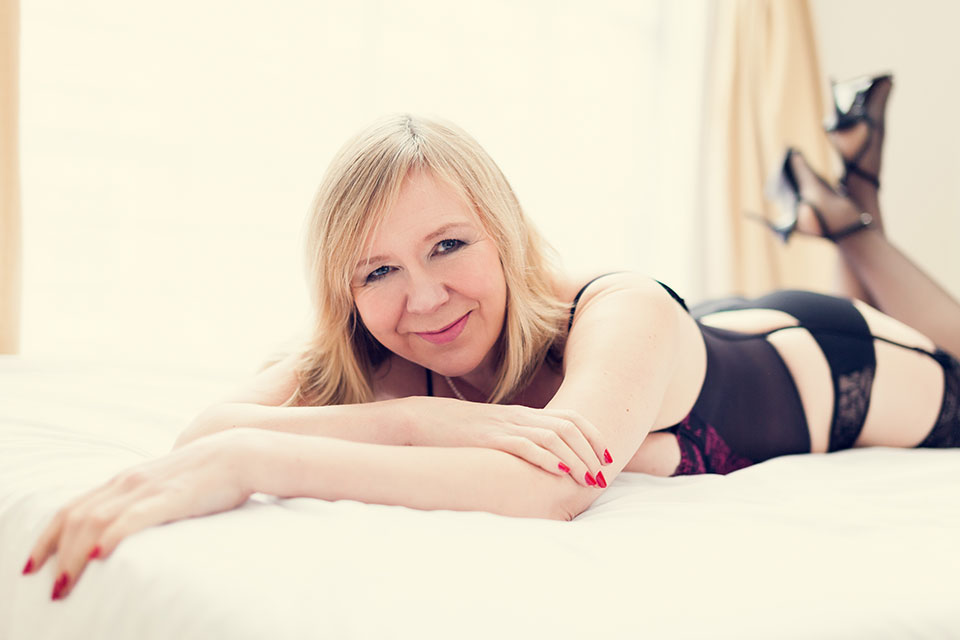 Our every day lives often have us taking on different roles: mum, wife, daughter, friend, employee and we can lose sight of just…being. I wanted to capture that and I knew that I wanted to capture it regardless of whether I had a tummy that wasn't flat, thighs that weren't sculpted or hair that wasn't down to my waist.
I really had no idea what a boudoir photography experience involved but I followed Faby and Carlo's posts and soon realised that they were not just excellent photographers but real people with a real passion for….well, real people. I took the plunge and arranged for a Skype chat with them. It was just the beginning of what became a wonderful experience.
My biggest fear was that I would not look anything like the stunning photographs on their gallery. I am not a model! Faby and Carlo stayed in close contact as the time approached for my session with them and they reinforced and reminded me that the reason I had contacted them was that I wanted a record of 'me', not anyone else.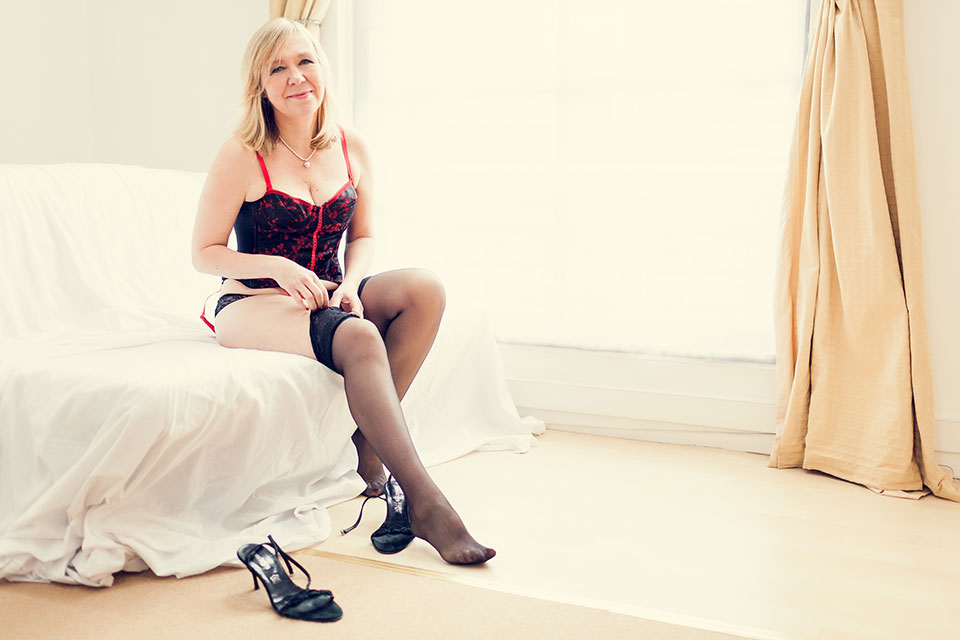 The day of the photo shoot was a mixture of huge excitement and huge nerves. I needn't have been nervous – I can honestly say that I had the most amazing day. Faby made it feel like the most natural thing on earth and with the help of some beautiful make up, she soon had me relaxing into the photographs. It soon felt like posing for a good friend who happened to be passing by with a camera!
As the time approached to visit again to view the photographs, the nerves were even worse. What if I didn't like the results? What if I just felt silly at having posed for them? I should not have been nervous. I love my photographs more than I can say. I love that I look at them and see 'me' looking back at me. I love that I remember some of the things that we were laughing about whilst some of the photographs were taken and how Faby had made me feel so at ease in order to get the best out of me.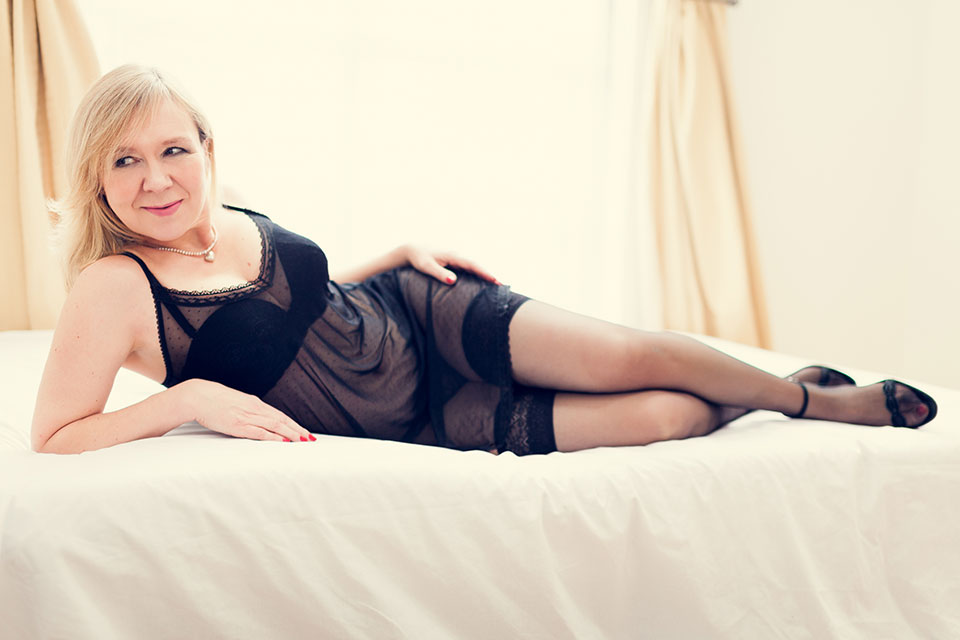 Most of all, I smile at all of them because I know that as I approached 40, inside I felt 20 and hopefully I'll still be smiling at them when I'm 80!
We want to end this with a personal THANK YOU to Mrs W for her amazing words!