Boudoir Stories: Cassandra
We are used to transform any space in the perfect location for a Boudoir Session as we love new spaces to work in, and our customers' private bedroom is the perfect Boudoir!
The session we did with Cassandra Bell, shot many months ago, has become a milestone at London Boudoir Photography. It has been our first "full team" shoot done on location, far away from our studio. And it has been challenging, but incredibly fun and rewarding.
The advantages of shooting on location
Many customers prefer to shoot in our studio, maybe because they feel in a more "professional" environment, maybe because they feel more secure, but those who opened the door of their private bedroom were amongst our most satisfied customers of all.
In our experience, we have realised that the key to great results is a relaxed model, someone that is completely at ease in front of the camera, and an a known environment plays a key role in this. Being photographed in an environment felt as "home" removes one of the many new things that our customers face every time they work with us for the first time.When we walk in their "Boudoir" they know their spaces, they know what they love to see in the shots and they know that those photos will be much more personal shot in that specific room.
We always underline that shooting these kind of photos in a known environment is a huge bonus on the results: have you ever thought about it?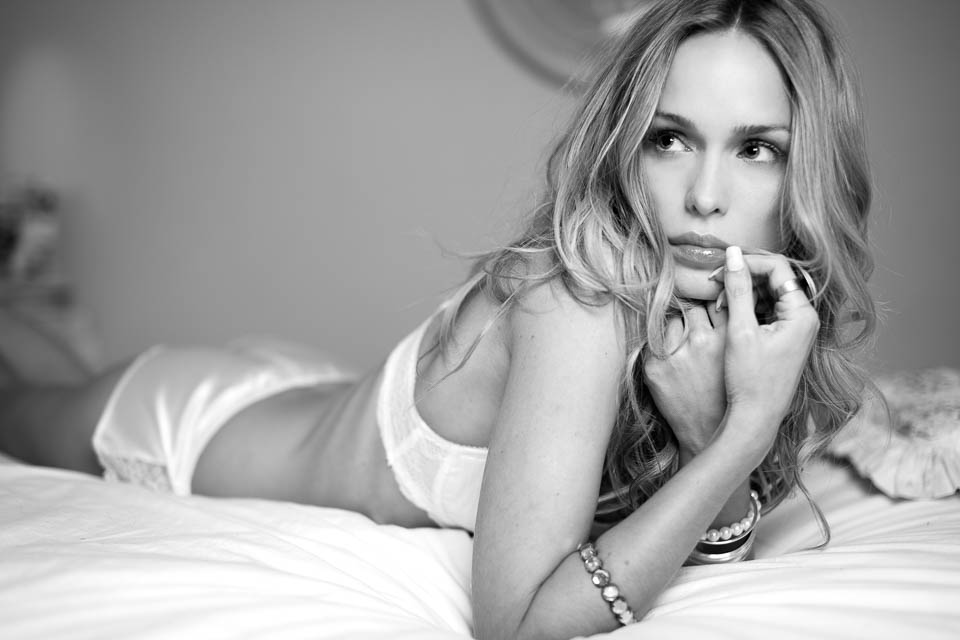 Cassandra, the enchantress
Cassandra was absolutely at her ease when she greeted us in her flat in London. A warm smile on her face and the ability to convey so much through her eyes: photographing her was a real pleasure. She has been one of those women who trusted us immediately, who supported our ideas (like firing one of our flash through the venetian blinds… what a touch) and who let us move quite few furniture around to get the best shots. She was committed to have the best photos from us, and we were very proud of the result we presented her.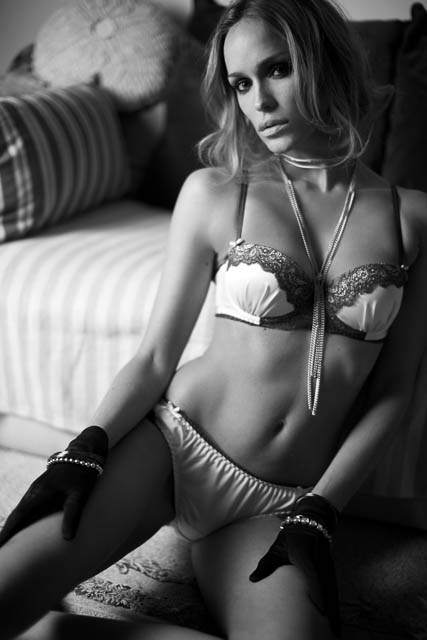 A full team
For this session we had the possibility to bring a full team on board, and it was fantastic! We worked with Carlo Di Caterino as make up artist, Caterina Maiolini as hair stylist and Ineta Miskinyte as wardrobe stylist: we couldn't have asked for more. Having such a great team backing you up and pampering your customer is another thing that makes all the difference in the world.
You don't have to worry about the lingerie, the colour of your eye shadow or your hair: when we work with a full team we bring in only the best and we deliver only the best!
As always we need to thank each and everyone who made this shot possible! Thanks Guys!