Make the most of your curves
Women's body is incredibly beautiful and sensual, and in order to convey all these in a photo you need to show the body's curves. There are many ways of bringing them out and making them work and in a boudoir session the only limit is to frame those curves in a sensual, classy way, without going to a glamorous look that would spoil all the magic.
Focussing some photos on the details makes the most out of every woman
One of the most important thing, at least in my opinion, is to focus on the details. From a photographer's perspective it may not be easy to remove your attention from your subject's eyes, focussing your camera on just a fraction of the her body, but those results are not only stunning images that can successfully break the flow of the images in a slideshow, but they are a confidence builder for the subject as well. When we face our fabulous women we are always very honest and we always tell them what we are doing and why we are doing it. Balancing the right amount of information is the best way of relaxing your subject and just after the first impact with the camera, taking few shots of some detail is a big winner: show your subjects one photo of her fantastic curves captured in the right way and she will start loving being in front of your camera.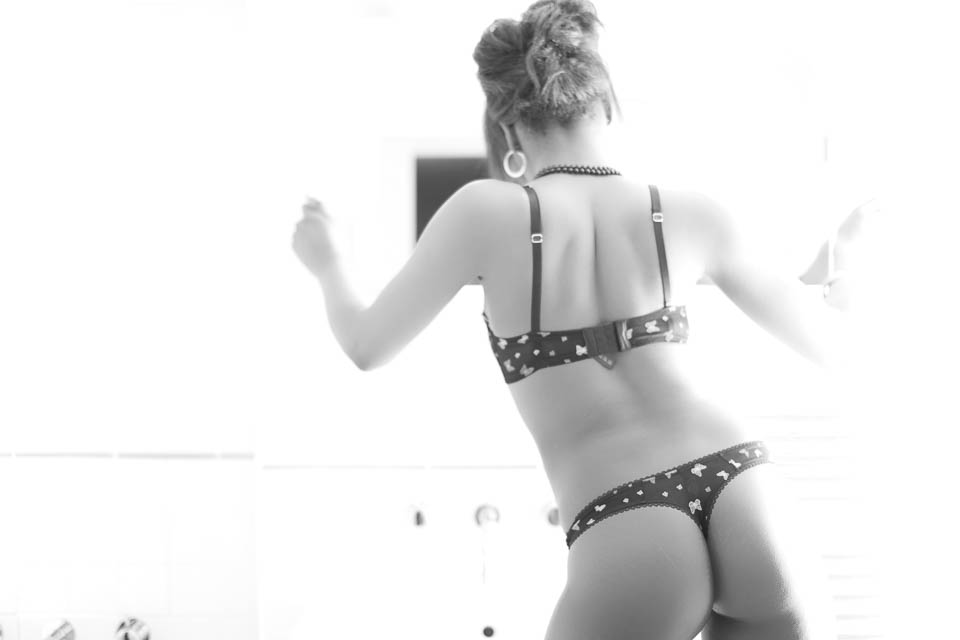 Ask your subjects to create curves, and the results will be outstanding
As I said before, women's body is amazing and you need to know how to bend it to show what makes a great shot and what to hide to avoid losing your subject's confidence. If they are lying on the bed facing down, ask them to push their bottom up a little and their belly down: this will create some fantastic curves you can photograph. Every woman loves to see her curves without the need of covering some belly. Let them focus on the good curves, not on those they don't like.
If your subject loves her shape from behind, photograph her body in front of a mirror being careful to use the reflection with care.
It is your role as photographer to know what is the best way of bending it and capturing it. The more your subject knows her body and the more she is able to shape it, the easier it will be to do it.
Can you do it?